"A warm, fun, family-centered, culinary-themed mystery!"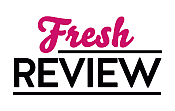 Reviewed by Karen Siddall
Posted August 5, 2022

Mystery Cozy | Mystery Culinary | Mystery Amateur Sleuth
That Friday, when Yale Yee learned she was losing her much-loved job at the local bookstore, she was worried that she would have no choice but to return to work in her father's restaurant. Wing Fat, the thriving dim sum eatery, held overwhelmingly sad memories for her. Her mother had been the heartbeat of the business until her sudden death years earlier. Yale blamed herself and her need for experimentation in the kitchen for the stress that may have initiated her mother's heart attack.
However, there was little time to brood over her future. Her father, who rarely called during his business hours, phoned to ask her to pick up her cousin, Celine, at the airport. Her cousin was flying in from Hong Kong on a very sudden and surprising visit. Obligingly, Yale heads off to the airport on the bus; her mother had died running an errand for her, and Yale had quit driving as well as cooking.
Yale and Celine hadn't seen each other for 20 years, and their last encounter had been less than pleasant. Initially, the young Yale had adored her older cousin, hoping she'd be the sister she'd never had. But Celine, whose parents had lavished on their only child everything her heart desired, acted superior and selfishly, leaving Yale disappointed and disillusioned about what family meant. This visit looked to be starting no better; Celine headed off to her hotel in a rideshare.
The next day, they met up at Wing Fat, where Yale's father surprised both girls with his plans for THEIR weekend. He'd registered for a new Night Market opening that evening in the planned community where Yale lived. He wanted Yale and Celine to work the food stall. He convinced them it was a great marketing opportunity to introduce the new drink offerings and appetizers Yale had asked her father to include on the restaurant's menu.
With the classy Celine entirely on board (she's a foodstagrammer), the two girls open the booth and end up having a very successful and lucrative evening. It was 2 a.m. when Yale finally wheeled their supplies across the mall and home to her apartment. In the darkened plaza, she came across the body of one of their customers, and she still had one of Yale and Celine's signature glasses beside her.
Death by Bubble Tea is the first book in a new culinary mystery series by Jennifer J. Chow. With an adorably fresh heroine and her sassy, social media savvy cousin, it's fun, the murder mystery solid, and the pair's attempts to clear their names of the death dogged, determined, and well-done.
I enjoyed Yale so much! She is a vulnerable young woman who loves her books, cooking and experimenting with recipes, and her small family. I hoped for her to come to terms with her mother's passing. Celine is imaginative and creative, a free spirit with a bit of trouble keeping her from returning to Hong Kong and her family. I also look forward to more interaction in the future with Yale's childhood nemesis, Nik, and his matchmaking mother.
One aspect of the story I particularly enjoyed was the detective in charge of the death investigation. The author broke away from the usually older, experienced homicide detective or the latest spark in the LAPD with tons of cases under his belt and gave us Detective Greyson Strauss, the new guy! It's his first time as the lead detective on this type of case. Still, he conducts a professional inquiry and includes the civilian busybody snoops as he goes about his business. I liked this guy and the relationship he had with the girls.
And what's a culinary mystery without food? There is lots of food eaten and discussed in the story, and Yale makes a couple of different items (recipes included!) I most enjoyed the preparation of her new boba tea drink and had cravings to go to one of my local places for the closest version. I also loved how she categorized people's personalities as dim sum dishes.
The L.A. setting sounded terrific, and I loved the idea of being in such a walkable community as this area of the city was portrayed. Even though it's L.A. and a murder had just occurred, it still felt safe, warm, and homey.
With its warm characters and solid mystery and investigation, I recommend DEATH BY BUBBLE TEA to readers who enjoy cozy mysteries with a culinary theme and family-centered story.
SUMMARY
Two cousins who start a food stall at their local night market get a serving of murder in this first novel of a delicious new cozy mystery series by Jennifer J. Chow, author of Mimi Lee Gets a Clue.

When Yale Yee discovers her cousin Celine is visiting from Hong Kong, she is obliged to play tour guide to a relative she hasn't seen in twenty years. Not only that, but her father thinks it's a wonderful idea for them to bond by running a food stall together at the Eastwood Village Night Market. Yale hasn't cooked in years, and she hardly considers Celine's career as a social media influencer as adequate experience, but because she's just lost her job at her local bookstore, she feels she has no choice.

Yale and Celine serve small dishes and refreshing drinks, and while business is slow, it eventually picks up thanks to Celine's surprisingly useful marketing ideas. They're quite shocked that their bubble tea, in particular, is a hit—literally—when one of their customers turns up dead. Yale and Celine are prime suspects due to the gold flakes that Celine added to the sweet drink as a garnish. Though the two cousins are polar opposites in every way, they must work together to find out what really happened to the victim or the only thing they'll be serving is time.
---
What do you think about this review?
Comments
No comments posted.

Registered users may leave comments.
Log in or register now!