"A sinister and claustrophobic thriller about a woman searching for her missing brother."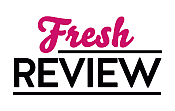 Reviewed by Karen Siddall
Posted January 6, 2023

Thriller Historical | Suspense Psychological
Jess Hadley runs to Paris and her only living relative, her half-brother, Ben Daniels, when she gets into a bit of trouble at her job at a bar in Brighton. She hadn't seen Ben since he relocated to Paris, and she knew he wasn't ecstatic at her sudden and unexpected visit, but he hadn't told her not to come. On the contrary, he gave her the address and told her, "Just ring the buzzer. I'll be up waiting for you." But once she's outside the gate to his swank-looking apartment building, there's no answer, and when she's able to get inside, behind another late-night arrival, there's no sign of Ben anywhere.
The following morning when Ben has still not shown up, Jess starts looking and asking questions of his neighbors. However, the strange responses and odd reactions tell her nothing and get her nowhere. And when she finds he's left his wallet and keys behind at the apartment, she's sure something has happened to him, and the neighbors aren't telling her all they know.
THE PARIS APARTMENT by Lucy Foley is a creepy, heart-pounding tale of a sister looking for her missing brother in a dark and sinister Paris, where she doesn't speak the language, can't go to the police, and senses she can't trust anyone. Told from several viewpoints, Jess and residents of the apartment building, the story unfolds to slowly reveal what has gone on in the days leading up to Jess's arrival and the reactions she stirs up as she hunts for Ben. You don't get everything at once: it's as if the truth must escape to be known. And as each narrator's background and motives slip out, the reader won't know who is telling the truth, if anyone.
The Paris locations are dark and atmospheric: this is not the Paris of romantic dreams. It's all shadows and dark alleys, dank cellars, narrowing, claustrophobic hidden stairways, peepholes, and locked rooms. This sinister side of the City of Lights makes the story's underlying activities all the more shocking and horrible.
I recommend THE PARIS APARTMENT to readers of mystery, suspense, thrillers, dark family dramas, stories of female protagonists with hidden strengths, and who don't mind explicit and gritty language.
SUMMARY
Jess needs a fresh start. She's broke and alone, and she's just left her job under less than ideal circumstances. Her half-brother Ben didn't sound thrilled when she asked if she could crash with him for a bit, but he didn't say no, and surely everything will look better from Paris. Only when she shows up – to find a very nice apartment, could Ben really have afforded this? – he's not there.
The longer Ben stays missing, the more Jess starts to dig into her brother's situation, and the more questions she has. Ben's neighbors are an eclectic bunch, and not particularly friendly. Jess may have come to Paris to escape her past, but it's starting to look like it's Ben's future that's in question.
The socialite – The nice guy – The alcoholic – The girl on the verge – The concierge
Everyone's a neighbor. Everyone's a suspect. And everyone knows something they're not telling.
---
What do you think about this review?
Comments
No comments posted.

Registered users may leave comments.
Log in or register now!