"Can former lovers overcome their past and work together for the greater good?"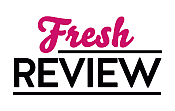 Reviewed by Karen Siddall
Posted May 26, 2022

Women's Fiction Family Life | Romance Chick-Lit | Romance
Lee Stone, Stoner to her friends, is on a personal mission to protect the environment, address climate change, and do it starting right there in her home state of Texas. With a master's degree in environmental policy, she's the communications director for the woman-led electric car company, Lise Motors, in the capital city of Austin. Her current project is to get a significant environmental bill passed through the state senate in the upcoming legislative session. With a progressive Republican governor in office who strongly supports the bill, the timing couldn't be better. The governor has even hired a new staffer specifically to champion the bill and be the liaison between Lee and his administration.
Ben Laderman, formerly a corporate attorney for Google, has returned to his home state of Texas to accept his dream job as a special assistant to Governor Grover Mane. Ben, a Democrat, is elated to join his staff and work from the inside to turn Texas blue. His first assignment is to work with Lise Motors' communications director to campaign for the support of the governor's pet legislation, the environmental bill known as "The Green Machine." There's just one catch: Lee Stone is his former girlfriend: the one that cheated on him with his law school rival, broke his heart, and set him running to California to escape his grief and heartbreak.
FOOL ME ONCE is one of the most unique second chance/enemies-to-lovers romances I've ever read. The political plotline aside, the two main characters themselves are vastly different from the usual sweet but smart and independent heroine vs. the strong, silent, enigmatic man from her past. Lee, "Stoner," although professional at work, is just this side of out-of-control in her personal life. Pushing 30, she's still partying hard like she was still in college, drinking, weed, and drugs, and seeking sexual release in casual, meaningless, no-strings hookups. I had a hard time liking this character; I just couldn't relate to her continued shallow and destructive behavior. Her dialogue and inner monologue were entertaining, though, and I laughed out loud a lot. However, as the story progressed, she ultimately won me over. Her backstory and how it continued to impact her adulthood and her emotional growth over the course of the story actually had me emotional myself.
I thought Ben Laderman was a great guy from the start and that he was amazingly resilient after the emotional beating he was taking from Stoner. But he, too, made mistakes making him seem more human to my thinking. I also enjoyed all the friends and family members in Stoner's life. They seemed realistic and would be fun people to know. One character, Ely Gunther, was hinted at having an intriguing story of his own that tugged at my heartstrings.
The activities involved in campaigning for the environmental bill's success with the legislature were particularly fascinating to me (with 40 years working in local, state, and federal government in my past.) Some of the scenes were so accurately portrayed I swear I had flashbacks!
I found the romantic stumbling block for Stoner, a LIFE stumbling block, her belief that everyone cheats on everyone else, understandable given her past circumstances. And there certainly was plenty of support provided in the story for her to sustain her belief. I think I actually felt wounded on her behalf as more and more proof that she was right was revealed. I rooted for her to open her eyes and finally see the examples of good relationships around her. I also felt her betrayal when her mentor fell from grace in Stoner's eyes.
Not all the events of the story occur during the bill's promotional campaign while Stoner and Ben were in a professional working environment. The characters experienced some wonderfully romantic and beautifully sexy moments in their roller-coaster relationship. The author has written some of the best and most intimate scenes I've read in a long time. Wow!
I recommend this book to romance readers who enjoy flawed and damaged main characters who must face their inner fears, forgive themselves and others, and grow up emotionally over the progress of the book. With its uniquely angled political plotline and protagonists, FOOL ME ONCE is a fresh approach to second chance romance and enemies-to-lovers stories.
SUMMARY
In this fierce and funny battle of the exes, Ashley Winstead's Fool Me Once explores the chaos of wanting something you used to have.

Lee Stone is a twenty-first-century woman: she kicks butt at her job as a communications director at a women-run electric car company (that's better than Tesla, thank you), and after work she is "Stoner," drinking guys under the table and never letting any of them get too comfortable in her bed…

That's because Lee's learned one big lesson: never trust love. Four major heartbreaks set her straight, from her father cheating on her mom all the way to Ben Laderman in grad school—who wasn't actually cheating, but she could have sworn he was, so she reciprocated in kind.

Then Ben shows up five years later, working as a policy expert for the most liberal governor in Texas history, just as Lee is trying to get a clean energy bill rolling. Things get complicated—and competitive—as Lee and Ben are forced to work together. Tension builds just as old sparks reignite, fanning the flames for a romantic dustup the size of Texas.
---
What do you think about this review?
Comments
No comments posted.

Registered users may leave comments.
Log in or register now!