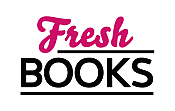 November's best reads...
Reviews
1 - 20 of 38 ( prev | next )
Blue-Blooded Vamp
by Jaye Wells
"An emotional yet satisfying end to an electrifying series"
Posted June 7, 2012

The dark races which encompass vampires, mages, weres, and the faye, are on the verge of war. Up till now they have managed to remain off the human radar screen and walk a thin line of peace between themselves. Now the father of the vampire race, the biblical Cain, has Read more...



Ghost Story
by Jim Butcher
"EVEN DEAD, A WIZARD'S WORK IS NEVER DONE"
Posted August 2, 2011

When Harry Dresden woke up dead, he wasn't quite sure what to expect. Hell and brimstone? White lights and angels? In life, he has known both already, but little did he expect to be put back to work to find his own murderer. Now he has to investigate his Read more...



Working Stiff
by Rachel Caine
"Bryn Davis just got the job she would die for"
Posted July 7, 2011

Having become accustomed to death and dead bodies while serving in Iraq, Bryn Davis found the career track of mortuary services most appealing. It was a steady career; there would always be dead to bury. That was until she discovers that the Fairview Mortuary held a more sinister side business Read more...



Changes
by Jim Butcher
"Change is inevitable, even for wizards."
Posted April 29, 2011

No Spoilers here...you want spoilers to ruin this read, go to another reviewer. This story should be experienced. For Harry Dresden, the only advertised PI/Wizard in the Chicago phone book, life has never been easy. At one time his foster father-mentor tried to murder him for his Read more...



Grimoire
by Phaedra Weldon
"The touch of the wraith and the actions of a witch will change him forever"
Posted April 29, 2011

When Darren "Dags" McConnell joined a Ceremonial Magic group, he wasn't looking to become a magician. He wasn't even sure he believed in magic but he did know he was different and wanted to find a place to belong. The group's leader, Allard Bonville, had other plans Read more...



Aftertime
by Sophie Littlefield
"Post-apocalyptic zombies meet Ripley in a dystopian fiction you just have to experience!"
Posted March 4, 2011

Bio-terrorism has created a world of diseased agriculture. In order to continue human existence, scientist have engineered a plant that will sustain mankind until nature heals itself, but in a rush to seed the west coast with this resource, another, deadly bio-engineered seed mistakenly gets mixed into the Read more...



Green-Eyed Demon
by Jaye Wells
"You are going to have a great time with this Green-Eyed Demon, as long as you live through it."
Posted February 22, 2011

Sabina Kane has tempered herself to be a ruthless assassin; masking emotions that would be useless and allowing her anger to fuel her blood rages. Within the short period of three short weeks however she has had to learn to control the anger, the blood rages, the need for revenge Read more...



The Heiress
by Lynsay Sands
"Lynsay Sands takes one situation and gives us a refreshingly entertaining way of looking at it"
Posted February 19, 2011

When Suzette Madison and her sister Lisa went into London to find their father, she had no idea that she would be forced to relive the circumstances that brought about her older sister Christiana's marriage. Upon finding Lord Madison, the two sisters learn of his relapse into gambling. Now Read more...



The Splendor Falls
by Rosemary Clement-Moore
"Sylvie Davis finds balance can be fragile in things other than dance."
Posted January 14, 2011

At seventeen, Sylvie Davis had the world at her feet. She is the youngest principal dancer for the American Ballet doing the one thing she loved more than anything. All it takes is one misstep, an error in balance, for her world to come crashing down. Now recovering from a Read more...



Surrender To Darkness
by Annette McCleave
"Two opposites, ying and yang, must find their connection to save humankind."
Posted January 6, 2011

Kiyoko Ashida exemplifies the Japanese culture as we see it. Her tranquil beauty and strong self-control are a result of her training to battle demons. Her sense of duty completely focused, even though she knows she is slowly dying. Jamie Murdock could not be further from the pristine calmness Read more...



Counterfeit Magic
by Kelley Armstrong
"The fight is not always one you can visibly see"
Posted January 6, 2011

Paige Cortez-Winterbourne can see their new client is going to be trouble, especially when the beautiful young vixen demands to speak only to Paige's husband Lucas about the case. They take the case anyway and investigate the death of the girl's brother, which took place after her Read more...



Eternal Prey
by Nina Bangs
"My enemy's enemy is my friend, as well as my lover"
Posted January 6, 2011

Lia lived under the shadow and cruelty of her vampire mother,,constantly trying to prove herself worthy of her mother's title as a human in a vampire world. She stayed human only for her father, who wanted her to experience a human life before surrendering it to become vampire Read more...



Once in a Full Moon
by Ellen Schreiber
"Beware a kiss under a full moon"
Posted January 5, 2011

Celeste has a wonderful life. Great family, part of a trio of best friends that are always there for each other (no matter how different they may be) and she is dating the boy of her dreams. She should be completely happy with Nash, but she can't help but Read more...



In the Dark of Dreams
by Marjorie M. Liu
"When girl meets fish (or how to find true love while saving the world)"
Posted January 5, 2011

At the age of twelve, Jenny Jameson had a chance encounter with an injured and frightened merboy. Little did she know then that she would be haunted by those ice blue eyes filled with fear and her abandonment of him for years to come; nor would she have believed he Read more...



Nocturnal
by Kate Douglas, Jacquelyn Frank, Clare Willis, Jess Haines
"Try on some paranormal romance short stories to find yourself a new author that fits with you."
Posted November 5, 2010

NOCTURNAL is a collection of paranormal romance short stories. For readers looking for a new series or author to try out, collections or anthologies such as NOCTURNAL are a great place to test the waters without a full commitment to a complete book by one author. The Phoenix Project by Read more...



Night of the Vampires
by Heather Graham
"A wonderful blend of historic Civil War facts, vampire fantasy, and romantic discoveries."
Posted November 5, 2010

With his companions Cody Fox and Brendan Vincent, Cole Granger traveled from Victory, Texas to Washington, DC to continue the fight against the scourge that almost destroyed his hometown. They expected to find vampires and were determined to wipe out the 'sickness' that was destroying what little the Civil War Read more...



Bayou Moon
by Ilona Andrews
"The Edge is one of the best alternate realities I have read about"
Posted October 18, 2010

In a nine hundred square mile strip of the Edge lays the Mire. The Mire is wedged between the world of magic, the Weird, and the world of non-magic, the Broken. The Dukedom of Louisiana sends its exiles and criminals into the Mire, an area of swamp and muck Read more...



You Dropped a Blonde on Me
by Dakota Cassidy
"'Suck it up Princess' should be every woman's mantra"
Posted October 18, 2010

Maxine Cambridge was the perfect embodiment of the trophy wife. She had all the best clothes, all the best shoes, and drove the nicest cars. She had a staff to order about. All she had to do was plan the perfect parties, be the perfect hostess, and perfect her body Read more...



Alpha
by Rachel Vincent
"Never back a cat into a corner unless you want to see its claws"
Posted October 9, 2010

Calvin Malone believes he finally has Faythe's clan where he wants them. When her clan goes to Montana for the council vote, he charges Faythe, Mark, and Jace with treason. If he can permanently remove Mark and Jace, Faythe will end up declawed and the property of the tom Read more...



Dark Embers
by Tessa Adams
"Passions kindle in the heat of dragon's breath"
Posted September 16, 2010

Dylan MacLeod is the ruler of the Dragonstar clan, an ancient race of dragon shifters. He is ruler by blood, but not by heart. Until the murder of his brother, Dylan lived life precariously, not concerned with the weight of ruling coming to him. He was not first in line Read more...



Loa Ledbetter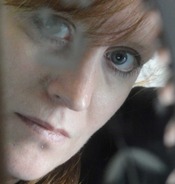 The constant multi-tasker, Loa works a full time job in the telecom industry, is a wife, mother of 3 daughters, and a grandmother who loves to read and write in the paranormal fantasy genre.
Features & Posts
2 comments posted.

Re: One Touch of Scandal (8:07pm September 26, 2010):

I hate exercise bikes, so the baking would win out. However, I would bake the TollHouse refrigerator cookies. I never have enough time to make from scratch unless I plan ahead. My cats won't supervisor (they only do that when I am writing), but the dogs will.

Re: Dragons Prefer Blondes (2:17am July 10, 2009):

After looking at the listing of superheros in Wikipedia, I have to choose Harry Blackstone Copperfield Dresden. Now there is a dark and dangerous soul that can't seem to get a break in the relationship arena. He would treasure the one he wins and fight tooth and nail to protect them. I see a lot of passion there.