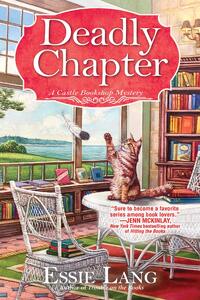 A Castle Bookshop Mystery #3
Crooked Lane Books
March 2021
On Sale: March 9, 2021
Featuring: Tekla Stone; Shelby Cox
320 pages
ISBN: 164385576X
EAN: 9781643855769
Kindle: B08B5DG2MK
Hardcover / e-Book
Add to Wish List

Thousand Islands bookseller Shelby Cox is caught between a lethal rock and a hardheaded newcomer in Essie Lang's third Castle Bookshop mystery, a must-read for fans of Lorna Barrett and Vicki Delany.

Wake up on a houseboat, moored in scenic Alexandria Bay, New York. Ride the gentle waves to work at quaint Bayside Books, where you spend your days supplying literature and conversation to the charming locals and seasonal tourists. Sounds pleasant, doesn't it? Except bookseller Shelby Cox has already sleuthed two murders from Bayside Books's home base on Blye Island, one of New York State's famed Thousand Islands. And this time, mayhem knocks right on Shelby's waterside door when she finds a body lodged between the side of her houseboat and the dock, his skull shattered.

The victim is no local, but Shelby can't shake the feeling she's seen him before. Twice, in fact--that's how many times he's dropped into Bayside Books asking about an enigmatic woman who lived on Blye Island many years before. The last time? The day before he was found. But the poor man obviously was killed elsewhere, so who brought him down to the bay, and why?

When the victim's daughter hits town demanding answers, Shelby takes the case, despite Police Chief Tekla Stone's usual reservations. But she uncovers more suspects than there are pages in War and Peace, and Shelby can expect no peace--except the peace of the grave--unless she can turn the page on this grisly mystery.
Start Reading A DEADLY CHAPTER Now

Castle Bookshop

Our Past Week of Fresh Picks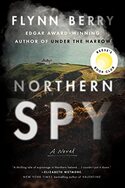 NORTHERN SPY
by Flynn Berry
Featured as Fresh Pick on May 11, 2021
A producer at the Belfast bureau of the BBC, Tessa is at work one day when the news of another raid comes on the air Read More »
Living Among the IRA
A riveting suspenseful novel of two sisters caught up in IRA terrorism!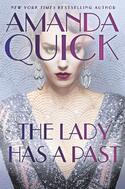 THE LADY HAS A PAST
by Amanda Quick
Featured as Fresh Pick on May 10, 2021
Beauty and glamour meet deception and revenge in this electrifying novel by New York Times bestselling author Amanda Quick. Investigative apprentice Lyra Brazier, the newest Read More »
Another wonderful story by the amazing Amanda Quick!
Intrigue and romance returns to Burning Cove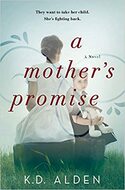 A MOTHER'S PROMISE
by K.D. Alden
Featured as Fresh Pick on May 9, 2021
Based on the true story behind a landmark U.S. Supreme Court Decision, K.D. Alden's debut is a rich and moving story of Read More »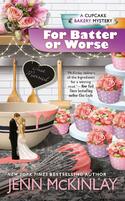 FOR BATTER OR WORSE
by Jenn McKinlay
Featured as Fresh Pick on May 8, 2021
The Fairy Tale Cupcake crew must discover the truth behind a death sprinkled with suspicion before Mel and Joe can say "I do", in Read More »
Catching up with old friends never felt so good
FOR BATTER OR WORSE couldn't be any more irresistible!
This return to Fairy Tale Cupcakes will be the highlight of my reading year!
A case of the culinary forces of good vs evil!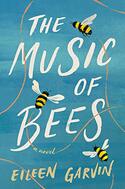 THE MUSIC OF BEES
by Eileen Garvin
Featured as Fresh Pick on May 7, 2021
Forty-four-year-old Alice Holtzman is stuck in a dead-end job, bereft of family, and now reeling from the unexpected death of her Read More »
A heartfelt story about loss, resiliency, friendship, and finding your way...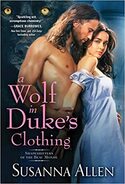 A WOLF IN DUKE'S CLOTHING
by Susanna Allen
Featured as Fresh Pick on May 6, 2021
A Duke in want of a wife... Alfred Blakesley, Duke of Lowell, has long been an enigma. No one dares to give a man of Read More »
She's determined to stay unmarried but now that he's found his mate, he's not letting her go.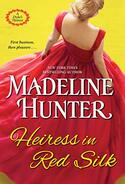 HEIRESS IN RED SILK
by Madeline Hunter
Featured as Fresh Pick on May 5, 2021
In this sparkling series from New York Times bestselling author Madeline Hunter, a mysterious bequest brings a whole new life—and brand-new love Read More »
Light romance and mystery combine to entertain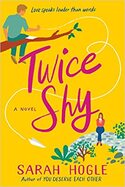 TWICE SHY
by Sarah Hogle
Featured as Fresh Pick on May 4, 2021
If you dream something hard enough, it might just come true . . .Maybell Parrish lives with her head in the clouds, which is the sensible choice Read More »
Two Misfits Find Love