"An Enjoyable Cozy Mystery Featuring an Island Castle Bookstore and a Body in the Bay"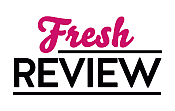 Reviewed by Sandra Martin
Posted March 9, 2021

Mystery Woman Sleuth | Mystery Cozy
Bayside Bookstore owner, Shelby Cox, commutes to work by boat and spends her time in the beautiful Blye Island Castle where she runs her 300 square foot bookstore catering to tourists and locals. It is an idyllic life, until Shelby wakes up one morning on her houseboat and finds a dead man bobbing in the water between her boat and the dock. Could the poor man have accidentally drowned? Or is there something more sinister afoot in the third installment of the Castle Bookshop Mystery series?
A good cozy mystery starts with a bang and develops naturally by immersing readers in an atmospheric setting with charming local characters and a smart savvy sleuth. A DEADLY CHAPTER does just that. The dead man is found floating in the first chapter and we are off and running. Shelby Cox is a multi-faceted character. An introvert from Boston who has recently moved back to Alexandria Bay after her father's death. She has reconnected with her Aunt Edie and has started dating a Coast Guard Investigative Agent. Life is as good as a beautiful sunrise on the bay until a murder occurs. When Shelby learns the identity of the victim, she realizes the man visited her the day before in her bookstore. Not only that, but he visited one time before. Both times, the handsome man was looking for an elusive woman who may have moved to the island seven years prior. Could this woman have something to do with the man's death?
As Shelby begins investigating, she starts tracking down women new to the area and her questioning inadvertently almost puts an innocent woman in danger. Shelby decides to be a little more careful with her sleuthing, but she soon has a new lead involving a real estate group that may be engaged in secret or unethical business dealings. How does the dead man fit into their schemes? Or should Shelby turn her attention to the man's own family members? As Shelby gets closer to the truth, a killer starts getting nervous and sets their sights on a cliff and silencing Shelby for good.
A DEADLY CHAPTER will keep readers entertained with its charming setting and entertaining mystery. The action moves along nicely and there are plenty of suspects and scenarios to keep readers guessing until the end. Shelby has a lot going on with her estranged mother making an appearance and dealing with her boyfriend's potential job promotion and relocation. The mystery is solid and readers will feel invested in the characters making A DEADLY CHAPTER an enjoyable escape to the bay.
SUMMARY
Thousand Islands bookseller Shelby Cox is caught between a lethal rock and a hardheaded newcomer in Essie Lang's third Castle Bookshop mystery, a must-read for fans of Lorna Barrett and Vicki Delany.

Wake up on a houseboat, moored in scenic Alexandria Bay, New York. Ride the gentle waves to work at quaint Bayside Books, where you spend your days supplying literature and conversation to the charming locals and seasonal tourists. Sounds pleasant, doesn't it? Except bookseller Shelby Cox has already sleuthed two murders from Bayside Books's home base on Blye Island, one of New York State's famed Thousand Islands. And this time, mayhem knocks right on Shelby's waterside door when she finds a body lodged between the side of her houseboat and the dock, his skull shattered.

The victim is no local, but Shelby can't shake the feeling she's seen him before. Twice, in fact--that's how many times he's dropped into Bayside Books asking about an enigmatic woman who lived on Blye Island many years before. The last time? The day before he was found. But the poor man obviously was killed elsewhere, so who brought him down to the bay, and why?

When the victim's daughter hits town demanding answers, Shelby takes the case, despite Police Chief Tekla Stone's usual reservations. But she uncovers more suspects than there are pages in War and Peace, and Shelby can expect no peace--except the peace of the grave--unless she can turn the page on this grisly mystery.
---
What do you think about this review?
Comments
No comments posted.

Registered users may leave comments.
Log in or register now!