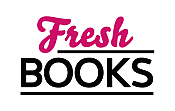 April showers are here, settle with a great read!
"Welcome Back to Alexandria Bay and Bayside Books!"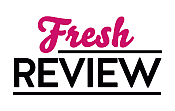 Reviewed by Alison Ellis
Posted April 8, 2021

Fiction | Mystery Cozy | Mystery Private Eye
Waking up on a beautiful morning on her houseboat in Alexandria Bay, New York, the last thing Shelby Cox expected to find hitting her houseboat is a dead body, but that's exactly what she finds. Police Chief and frenemy Tekla Stone is called and immediately tells Shelby to butt out. Shelby has interfered with the last two investigations, and Chief Stone doesn't need Shelby's unwanted help in a third murder. It turns out, the dead man had been hitting up local shops around town asking about a woman who moved to the bay almost a decade ago, including at Bayside Books, the bookshop Shelby co-owns with her Aunt Edie. Not knowing much, Shelby does decide to stay out of it, until the dead man's daughter shows up and asks for her help. Much to the disdain of those around Shelby, including boyfriend Zach, Shelby gets drawn into another investigation. Can she flush out the killer, or will the killer flush her out instead?
What can be a more perfect setting than a bookshop in a castle on an island? A DEADLY CHAPTER is the third book in the Castle Bookshop cozy mystery series. The setting of this book is so quaint and draws you into the coziness of what can only be described as the perfect location for a bookstore. The plotline was well executed, but I did figure out "who did it" fairly early in the book. The subplots within this installment were a nice distraction from the murder itself; Zack and Shelby hit a snag in their relationship and Shelby's mother makes an unexpected appearance.
I truly love the relationship between Shelby and her Aunt Edie, even more so with Shelby's mother showing up unexpectedly. There is a real truth to their relationship that many readers will be able to connect with, a loving yet honest dialogue. I do wish Shelby was more forthcoming with her thoughts and feelings. Her character is a bit timid and very introverted. I, along with many others I can only assume, can fully connect with this, but it would be nice to see her put it all out there instead of internalizing so many of her thoughts and feelings or speaking to everyone but the person she needs to.
With that being said, I did truly enjoy returning to Bayside Books in A DEADLY CHAPTER. Fans of this series will not be disappointed, and newcomers can read this as a stand-alone. I'm looking forward to seeing what next adventure Shelby tackles.
SUMMARY
Thousand Islands bookseller Shelby Cox is caught between a lethal rock and a hardheaded newcomer in Essie Lang's third Castle Bookshop mystery, a must-read for fans of Lorna Barrett and Vicki Delany.

Wake up on a houseboat, moored in scenic Alexandria Bay, New York. Ride the gentle waves to work at quaint Bayside Books, where you spend your days supplying literature and conversation to the charming locals and seasonal tourists. Sounds pleasant, doesn't it? Except bookseller Shelby Cox has already sleuthed two murders from Bayside Books's home base on Blye Island, one of New York State's famed Thousand Islands. And this time, mayhem knocks right on Shelby's waterside door when she finds a body lodged between the side of her houseboat and the dock, his skull shattered.

The victim is no local, but Shelby can't shake the feeling she's seen him before. Twice, in fact--that's how many times he's dropped into Bayside Books asking about an enigmatic woman who lived on Blye Island many years before. The last time? The day before he was found. But the poor man obviously was killed elsewhere, so who brought him down to the bay, and why?

When the victim's daughter hits town demanding answers, Shelby takes the case, despite Police Chief Tekla Stone's usual reservations. But she uncovers more suspects than there are pages in War and Peace, and Shelby can expect no peace--except the peace of the grave--unless she can turn the page on this grisly mystery.
---
What do you think about this review?
Comments
No comments posted.

Registered users may leave comments.
Log in or register now!