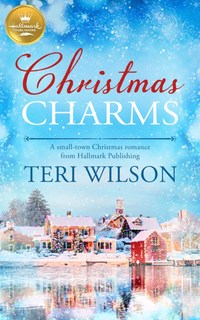 Hallmark Publishing
October 2020
On Sale: October 6, 2020
Featuring: Jeremy; Aiden Flynn; Ashley
ISBN: 1947892991
EAN: 9781947892996
Kindle: B08KHNYFD5
Trade Size / e-Book
Add to Wish List

"One of the BEST ROMANCE NOVELS OF 2020" Cosmopolitan Magazine
"…literally a Hallmark movie in book form." Cosmopolitan Magazine
She never dreamed her holiday would include her hometown, a dog, or a firefighter. But a mysterious charm bracelet predicted it all…
Ashley's supposed to be having the Christmas of her dreams. After four years of working at an upscale jewelry store in Manhattan, she's finally going to get a little velvet box of her own—from her boyfriend Jeremy, who's taking her on a romantic trip to Paris. What could go wrong?
Well, everything.
Ashley heads home to Owl Lake instead, falling asleep on the train ride there…and waking up with a beautiful antique charm bracelet on her wrist. Soon, she realizes that each silver charm predicts an event that happens in real life. What does this mean for her and Jeremy…or her and Aidan, her former high school boyfriend, who's now a local firefighter? Is there still a chance that she could have the perfect Christmas?
*One of the BEST ROMANCE NOVELS OF 2020, Cosmopolitan Magazine*

"…literally a Hallmark movie in book form."
Excerpt
Oof.
We collide right at the edge of the red carpet stretched out beneath FAO Schwartz's fancy marquee. Technically, I'm only partly to blame. The man's arms are piled so high with gift-wrapped packages that I can't even see his face, so I doubt he can tell where he's going or who might be in his way. My gaze snags on the sight of his hands in the seconds just before impact. They're nice hands—strong, capable. The sort of hands that can probably steer a car using only two fingers. Cradle a sleepy puppy in a single palm. Loosen a necktie with one swift tug.
I blink, and then impact occurs and the packages scatter. The rattle of what sounds like airborne Lego bricks and who knows what else snaps me back to attention.
"I'm so sorry. I wasn't watching where I was going," I say. I drop to my knees on the sidewalk to try and collect as many of his gift-wrapped packages as I can before they get stepped on. "Here, let me help you."
We reach for the same box and when our fingertips collide, I realize there's something almost familiar about those nice hands of his. Something that makes my stomach do a little flip, even before I look up to meet his gaze. And when I finally stand and get a glimpse of his face, I'm more confused than ever.
Aidan? My arms go slack, and all the presents I've just scrambled to pick up tumble to the ground again. Aidan Flynn?
No. It can't be. Absolutely not.
One of his packages must have conked me on the head or something and made my vision go wonky, because there's no way my high school sweetheart just walked out of FAO Schwartz. The Aidan Flynn I used to know wouldn't be caught dead in New York City. He was a hometown boy, through and through—as much a part of Owl Lake as the snow-swept landscape. Hence, our awkward breakup.
"Ashley," Aidan says, and it's more a statement than a question. After all, he shouldn't be as surprised to see me. I'm the one who belongs here. This is my city, my home—the very same city I left him for all those years ago.
Still, he seems to be almost as stunned as I am, because he makes no immediate move to pick up the remaining gifts scattered at our feet.
"Aidan, what are you..." I clear my throat. Why is it so difficult to form words all of a sudden? "What are you doing here?"
This can't be real. It's definitely some sort of Christmas hallucination. Not magic, definitely not that. Even though I can't exactly deny that there's a pleasant zing coursing through me as we stare at each other through a swirl of snowflakes.
I shake my head. Get ahold of yourself. I've moved on since Aidan and I dated, obviously. Eight years have passed, and now I'm practically engaged...sort of.
In any case, I shouldn't be wondering why Aidan looks as if he's just bought out an entire toy store. Is he a father now? Is he married? Is he a married to a New Yorker? All of these possibilities leave me feeling a little squeamish. I wish I could blame my sudden discomfort on something gone off at Salads Salads Salads, but alas, I can't.
"I'm working," he says, which tells me absolutely nothing. He could be one of Santa's elves for all I know. Or a professional gift wrapper. Or a personal shopper for a wealthy Upper West Sider who has a dozen small children.
Somehow none of those seem like realistic possibilities. Against my better judgment, I sneak a glance at his ring finger.
No wedding ring. My gaze flits back to his face—his handsome, handsome face. Goodness, has his jaw always been that square?
"Oh," I say. Ordinarily, I'm a much better conversationalist. Truly. But I'm so befuddled at the moment that I can't think of anything else to say.
Plus, I'm pretty sure Aidan noticed my subtle perusal of his most important finger, because the corner of his mouth quirks into a tiny half smile.
My face goes instantly warm. If a snow flurry lands on my cheek, it will probably sizzle. When Aidan bends down to scoop up the packages I dropped, I take advantage of the moment to fan my face with my mittens. Out of the corner of my eye, I notice one of the toy soldiers in front of FAO Schwartz smirk in my direction. As if I need this surprise encounter with my Christmas past to get any more awkward than it already is.
Aidan straightens, and I jam my mittens back into my coat pocket. I really should get going. My shift starts in less than ten minutes, and Windsor Fine Jewelry is still a good eight-minute walk this time of year.
But something keeps me rooted to the spot, and as much as I want to blame it on simple nostalgia, I'm not sure I can. Aidan is more than my high school sweetheart. He's the personification of another place and time. And every now and then, the memories sneak up on me when I least expect them—now, for instance. Whenever it happens, I feel strangely empty, like one of those chocolate Santas you don't realize are hollow until you bite into them and they break into a million pieces.
That's silly, though. I'm fine, and my life here in Manhattan is great. I'm certainly not on the verge of breaking.
I square my shoulders as if to prove it, but when I meet Aidan's soft blue gaze, my throat grows so thick that I can't speak. Not even to say goodbye.
"It was good to see you, Ashley," he says.
And then he's gone just as quickly as he appeared, and I'm once again standing alone in a crowd.
Start Reading CHRISTMAS CHARMS Now

Our Past Week of Fresh Picks
SEAL WITH A SECRET
by Paige Tyler
Featured as Fresh Pick on October 1, 2022
SEAL with a SecretSecrets are his job.Navy SEAL Lane Roberts is used to danger––but not from within his own SEAL Team Read More »
Their first date might be their last!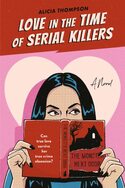 LOVE IN THE TIME OF SERIAL KILLERS
by Alicia Thompson
Featured as Fresh Pick on September 30, 2022
Turns out that reading nothing but true crime isn't exactly conducive to modern dating—and one woman is going to have to learn Read More »
No Serial Killers, But An Entertaining Rom-Com With A Fun Lead-In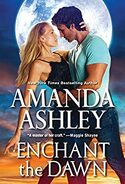 ENCHANT THE DAWN
by Amanda Ashley
Featured as Fresh Pick on September 29, 2022
Set in steamy New Orleans, New York Times and USA Today bestselling author Amanda Ashley delivers a sensually-charged and intelligent vampire romance perfect fans Read More »
Vampire, witch = enchanting read!
THE TIME FOR LOVE
by Stephanie Laurens
Featured as Fresh Pick on September 28, 2022
#1 New York Times bestselling author Stephanie Laurens explores what happens when a gentleman intent on acquiring a business meets the unconventional lady-owner, only Read More »
A couple who find love and fight for their community against a faceless enemy!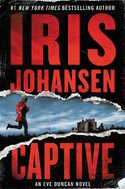 CAPTIVE
by Iris Johansen
Featured as Fresh Pick on September 27, 2022
Eve Duncan's daughter Jane MacGuire seems to have found a perfect life with Seth Caleb - until a ruthless madman threatens to destroy it Read More »
Danger just keeps finding her!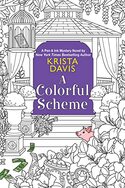 A COLORFUL SCHEME
by Krista Davis
Featured as Fresh Pick on September 26, 2022
Coloring-book creator and Washington, DC, bookstore owner Florrie Fox is attending the wedding of her wealthy boss and a famous romance author, who are Read More »
A Wedding With a Side of Murder!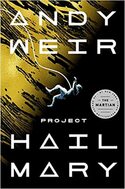 PROJECT HAIL MARY
by Andy Weir
Featured as Fresh Pick on September 25, 2022
Ryland Grace is the sole survivor on a desperate, last-chance mission—and if he fails, humanity and the earth itself will perish Read More »
A worldwide co-operative effort to find a solution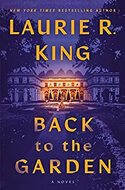 BACK TO THE GARDEN
by Laurie R. King
Featured as Fresh Pick on September 24, 2022
A magnificent house, vast formal gardens, a golden family that shaped California, and a colorful past filled with now-famous artists: the Gardener Estate was Read More »
Tightly woven contemporary mystery with 70's hippie commune flashbacks