"A charming holiday tale of magic and second chances!"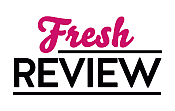 Reviewed by Karen Siddall
Posted October 13, 2020

Ashley James is living the dream: an apartment in Manhattan, a great roommate, a job with potential at the world-renowned jewelry store, Windsor's, and a boyfriend of three years standing that "gets her." But an embarrassing misunderstanding with Jeremy on the eve of their trip to spend Christmas with his family in Paris leaves her doubting that dream, and she breaks it off with him.
Crushed at the realization that Jeremy didn't see their future together, including marriage, Ashley heads home to spend the holiday with her parents in upstate New York, something she hasn't done in eight long years. The fact is, she hasn't been home at all since she left for college; her parents always visiting her in the City. Always with a good reason, a school internship, work demands, Ashley also knows she's avoided returning to her small, everyone-knows-everyone-else, hometown because she also left behind her heartbroken, high school sweetheart, Aidan Flynn.
On the train ride up, she and her seatmate, Betty, strike up a conversation regarding the unique, old charm bracelet the older woman is wearing. Ashley has always had a love of vintage jewelry and had spent her precious little free time back in the City, scouring local flea markets and dusty shops for pieces she could use to craft beautiful, one-of-a-kind, upcycled creations. She dreams of becoming a jewelry designer for Windsor's one day. As Ashley relaxes, she shares her life and dreams with her kind listener, and soon the chat, her emotional state, and the rhythm of the train soothe her into sleep. When she awakes at her stop in Owl Lake, she finds that Betty has quietly disembarked and left her the charm bracelet and a note telling Ashley to have the Christmas of her dreams.
But thinking the Christmas of her dreams just left on a plane to Paris, Ashley is still pleased to find her hometown relatively unchanged, her childhood home beautifully decked out for the holidays with a strange golden retriever no one seems to own on the porch. Later, Ashley discovers the bracelet won't come off and has two charms on it that depict the decorated house and the dog, right down to the red ribbon around his neck. Ashley begins to wonder if there is some Christmas magic working overtime this season.
This latest story from Teri Wilson is warm and wonderful and ushers in the holiday season with all its magic and the possibility of miracles and second chances. I loved how the author introduces the reader to Ashley and her life, a successful one she feels, but a feeling which, in reality, is much like the fable of the frog in the cookpot that doesn't perceive the problem of the slowly heating water. Her roommate, Maya, is great, but that apartment, her job, and that boyfriend? Subtle mentions of the conditions surrounding each, though not remarkable to Ashley – she's living the dream! – very cleverly make you pause.
It was amusing to watch Ashley's repeated attempts to get back to her life in the City. Nature, itself, magically works against this happening until she opens her eyes, and her heart, to what she left back in Owl Lake all those years ago, including the boy she left behind. Aidan, now a firefighter and deeply involved in his community and extended family, had struggled when his own dreams were dashed by Ashley's refusal of his marriage proposal when they were fresh out of high school. I liked that the author shows that the proposal was premature for Aidan and Ashley and that they both needed some time and growth before committing to each other.
CHRISTMAS CHARMS is a delightful holiday-themed diversion that brought out all the warm feelings as well as a tear or two. It is a perfect story to get into the holiday spirit though it would be a charming tale to read any time. The premise is fun and magical, and there are a lot of truly wonderful moments throughout. I recommend this book to contemporary romance readers, readers that are ready for some Christmas charm, and anyone that loved those home-for-the-holidays coffee commercials that touch you right in the feels.
SUMMARY
She never dreamed her holiday would include her hometown, a dog, or a firefighter. But a mysterious charm bracelet predicted it all…
Ashley's supposed to be having the Christmas of her dreams. After four years of working at an upscale jewelry store in Manhattan, she's finally going to get a little velvet box of her own—from her boyfriend Jeremy, who's taking her on a romantic trip to Paris. What could go wrong?
Well, everything.
Ashley heads home to Owl Lake instead, falling asleep on the train ride there…and waking up with a beautiful antique charm bracelet on her wrist. Soon, she realizes that each silver charm predicts an event that happens in real life. What does this mean for her and Jeremy…or her and Aidan, her former high school boyfriend, who's now a local firefighter? Is there still a chance that she could have the perfect Christmas?
*One of the BEST ROMANCE NOVELS OF 2020, Cosmopolitan Magazine*

"…literally a Hallmark movie in book form."
Excerpt
Oof.
We collide right at the edge of the red carpet stretched out beneath FAO Schwartz's fancy marquee. Technically, I'm only partly to blame. The man's arms are piled so high with gift-wrapped packages that I can't even see his face, so I doubt he can tell where he's going or who might be in his way. My gaze snags on the sight of his hands in the seconds just before impact. They're nice hands—strong, capable. The sort of hands that can probably steer a car using only two fingers. Cradle a sleepy puppy in a single palm. Loosen a necktie with one swift tug.
I blink, and then impact occurs and the packages scatter. The rattle of what sounds like airborne Lego bricks and who knows what else snaps me back to attention.
"I'm so sorry. I wasn't watching where I was going," I say. I drop to my knees on the sidewalk to try and collect as many of his gift-wrapped packages as I can before they get stepped on. "Here, let me help you."
We reach for the same box and when our fingertips collide, I realize there's something almost familiar about those nice hands of his. Something that makes my stomach do a little flip, even before I look up to meet his gaze. And when I finally stand and get a glimpse of his face, I'm more confused than ever.
Aidan? My arms go slack, and all the presents I've just scrambled to pick up tumble to the ground again. Aidan Flynn?
No. It can't be. Absolutely not.
One of his packages must have conked me on the head or something and made my vision go wonky, because there's no way my high school sweetheart just walked out of FAO Schwartz. The Aidan Flynn I used to know wouldn't be caught dead in New York City. He was a hometown boy, through and through—as much a part of Owl Lake as the snow-swept landscape. Hence, our awkward breakup.
"Ashley," Aidan says, and it's more a statement than a question. After all, he shouldn't be as surprised to see me. I'm the one who belongs here. This is my city, my home—the very same city I left him for all those years ago.
Still, he seems to be almost as stunned as I am, because he makes no immediate move to pick up the remaining gifts scattered at our feet.
"Aidan, what are you..." I clear my throat. Why is it so difficult to form words all of a sudden? "What are you doing here?"
This can't be real. It's definitely some sort of Christmas hallucination. Not magic, definitely not that. Even though I can't exactly deny that there's a pleasant zing coursing through me as we stare at each other through a swirl of snowflakes.
I shake my head. Get ahold of yourself. I've moved on since Aidan and I dated, obviously. Eight years have passed, and now I'm practically engaged...sort of.
In any case, I shouldn't be wondering why Aidan looks as if he's just bought out an entire toy store. Is he a father now? Is he married? Is he a married to a New Yorker? All of these possibilities leave me feeling a little squeamish. I wish I could blame my sudden discomfort on something gone off at Salads Salads Salads, but alas, I can't.
"I'm working," he says, which tells me absolutely nothing. He could be one of Santa's elves for all I know. Or a professional gift wrapper. Or a personal shopper for a wealthy Upper West Sider who has a dozen small children.
Somehow none of those seem like realistic possibilities. Against my better judgment, I sneak a glance at his ring finger.
No wedding ring. My gaze flits back to his face—his handsome, handsome face. Goodness, has his jaw always been that square?
"Oh," I say. Ordinarily, I'm a much better conversationalist. Truly. But I'm so befuddled at the moment that I can't think of anything else to say.
Plus, I'm pretty sure Aidan noticed my subtle perusal of his most important finger, because the corner of his mouth quirks into a tiny half smile.
My face goes instantly warm. If a snow flurry lands on my cheek, it will probably sizzle. When Aidan bends down to scoop up the packages I dropped, I take advantage of the moment to fan my face with my mittens. Out of the corner of my eye, I notice one of the toy soldiers in front of FAO Schwartz smirk in my direction. As if I need this surprise encounter with my Christmas past to get any more awkward than it already is.
Aidan straightens, and I jam my mittens back into my coat pocket. I really should get going. My shift starts in less than ten minutes, and Windsor Fine Jewelry is still a good eight-minute walk this time of year.
But something keeps me rooted to the spot, and as much as I want to blame it on simple nostalgia, I'm not sure I can. Aidan is more than my high school sweetheart. He's the personification of another place and time. And every now and then, the memories sneak up on me when I least expect them—now, for instance. Whenever it happens, I feel strangely empty, like one of those chocolate Santas you don't realize are hollow until you bite into them and they break into a million pieces.
That's silly, though. I'm fine, and my life here in Manhattan is great. I'm certainly not on the verge of breaking.
I square my shoulders as if to prove it, but when I meet Aidan's soft blue gaze, my throat grows so thick that I can't speak. Not even to say goodbye.
"It was good to see you, Ashley," he says.
And then he's gone just as quickly as he appeared, and I'm once again standing alone in a crowd.
---
What do you think about this review?
Comments
No comments posted.

Registered users may leave comments.
Log in or register now!