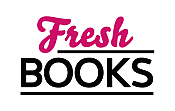 New Year, New Books to love in January
Reviews
The Half-Drowned King
by Linnea Hartsuyker
"Follow the Vision to Greatness"
Posted November 28, 2017

Coming back from a successful raid to Ireland, Ragnvald makes a choice to show off to Solvi in order to win a golden armband by dancing on the oars. Solvi, fueled by his own ambitions, makes a devastating choice to remove the oars and attempts to kill Ragnvald before their Read more...



Seven Days of Us
by Francesca Hornak
"One Family, Three Secrets, Seven Days of Quarantine, What Could Go Wrong?"
Posted October 19, 2017

In December of 2016, the Birch family begins to prepare for a quarantine thanks to the arrival of the oldest daughter, Olivia who was exposed to Haag Virus in Liberia. While in Liberia, Olivia makes a careless mistake when it comes to Haag virus but decides to keep that a Read more...



Where the Sweet Bird Sings
by Ella Joy Olsen
"A Polarizing Tale of Grief and Healing"
Posted October 11, 2017

Within two years, Emma Hazelton's world becomes upended when at first she loses her darling son Joe to Canavan's, followed by losing her grandfather to old age. Emma, feeling devastated and purposeless after those two deaths decides to attempt to reinvent her life first by agreeing to help Read more...



Can't Hardly Breathe
by Gena Showalter
"Get Ready for a Storm..."
Posted September 24, 2017

When Dorothea "Dottie/Thea" Matthis was a sophomore in high school, she had two dreams; that of becoming a meteorologist and going out with her crush, Daniel Porter. Daniel Porter is two years older than Dorothea and told her that she is perfect the way she is. However, when Daniel Read more...



Svetlana Libenson
http://www.Sveta-randomblog.blogspot.com
Currently I am a contributor to Fresh Fiction, and I have my own blog where I read and review all sorts of books. My loves are historical fiction, literary fiction, multicultural fiction, women's fiction, psychological and some Mysteries. Genres I don't review are science fiction, Christian/ inspirational fiction and Nonfiction. I live with my parents and son in Texas area.
Features & Posts
No posts found.