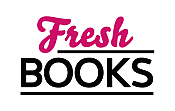 Jump into Autumn with these great books out in October!
Reviews
1 - 20 of 33 ( prev | next )
After Nightfall
by A.J. Banner
"Will she find out what really happened?"
Posted October 13, 2018

Newly-engaged Marissa Parlette should be the happiest woman in the world: she has found the man of her dreams, and she will gain a step- daughter, Anna. However, the day after her engagement, Marissa's frenemy, Lauren, is found dead after apparently falling from the top of the cliff Read more...



Vox
by Christina Dalcher
"What happens when good people stand by and not do anything?"
Posted October 13, 2018

In a not too distant future, Dr. Jean McClellan and her family live in the United States where women and girls are only allowed a 100 words per day, and if they go over the limit, the consequences will include an electric shock from the word counter they are forced Read more...



Josh and Hazel's Guide to Not Dating
by Christina Lauren
"A breath of fresh and worthy of excitement"
Posted October 4, 2018

Hazel Camille Bradford is a woman who has terrible luck in dating. She believes it might be due to her unfiltered personality and wardrobe, but that seems a little harsh. When Hazel takes a job teaching third graders at a new school she runs into her best friend's single Read more...



Girls' Night Out
by Liz Fenton, Lisa Steinke
"Their friendship will be tested when one of them goes missing..."
Posted September 28, 2018

For over twenty years, Ashley, Natalie and Lauren were the best of friends, even sharing a company together. However, their friendship has fractured, and as a last ditch effort, Ashley invites Natalie and Lauren to Mexico to patch it up. Each has their own reasons as well as secrets in Read more...



The Neighbors
by Hannah Mary McKinnon
"What secrets do your neighbors keep from you?"
Posted September 27, 2018

The year of 1992 was quite an eventful one for Abby: first is the death of her beloved younger brother Tom; followed by meeting her husband Nate at a crash site. Years later, just as Abby and Nate have settled quietly into suburbs with a teenage daughter, another family moves Read more...



The Sea Queen
by Linnea Hartsuyker
"When the Stakes are High..."
Posted September 20, 2018

Set six years after the events of THE HALF-DROWNED KING, in THE SEA QUEENby Linnea Hartsuyker, Svanhild becomes wife to Solvi, who is Ragnvald's enemy, and she also becomes a mother to a Read more...



The Daisy Children
by Sofia Grant
"The importance of hidden stories..."
Posted September 5, 2018

In 1937, in the town of New London, Texas, seven hundred children perished in a schoolhouse explosion. One of those children was Ruby Pierson, whose death is destined to affect the next four generations of mothers and daughters as well as turn the familial relationships upside down. Fast forward to Read more...



American Stranger
by David Plante
"A search for love, identity, and happiness..."
Posted August 30, 2018

Nancy Green is brought up in a secularized Jewish home during the 1960s. Her world feels small and she often longs for something grand but is afraid to pursue it. Throughout the story, the focus is on her three loves; that of a Jew from Hasidic background who decided to Read more...



Black Sugar
by Miguel Bonnefoy
"A tale of corruption and greed across generations..."
Posted August 30, 2018

Although small at 207 pages, BLACK SUGAR by Miguel Bonnefoy is vast in scope and in generations, as well as the effect that treasure had on their small town, be it hidden or unearthed. The story begins with Henry Morgan, an English captain Read more...



The Sworn Virgin
by Kristopher Dukes
"An unconventional heroine in a conventional world..."
Posted August 16, 2018

Eleanora Aganis, a young Albanian lady of eighteen years has had a very unconventional upbringing, especially when compared to other women around her. Her father, a well known and respected medic in their community, has encouraged her artistic talents as well as her love of reading and frequently takes Eleanora Read more...



The Wild Inside
by Jamey Bradbury
"Blood, the Iditarod and coming-of-age in the Alaskan wilderness..."
Posted August 16, 2018

Tracy Sue Petrikoff is a seventeen-year-old girl enjoys the outdoors far more than indoors and is more feral rather than human. Recently, she has lost her mother with whom she seemed to have a strained relationship. Her mother understands Tracy way too well and gives Tracy rules that Read more...



The Romanov Empress
by C.W. Gortner
"Living through the twilight years of the Romanov Dynasty..."
Posted August 2, 2018

Living in genteel poverty, Princess Dagmar of Denmark doesn't expect anything special to happen to her. However, when her beloved sister Alix gets married, and she soon meets and marries an heir to the throne in Russia, the future Sasha III. Her life is turned upside down when she Read more...



Trouble the Water
by Jacqueline Friedland
"A sweet, romantic tale of second chances in 1840s"
Posted July 18, 2018

In 1842, Douglas Elling loses his beloved wife and his young daughter to a house fire due to some rumors that he is an abolitionist. Three years later, in 1845, his friend's daughter, Abigail "Abby" Milton arrives from England to be his ward, intent on finding a new place Read more...



The Myth of Perpetual Summer
by Susan Crandall
"A heartbreaking tale of keeping family secrets..."
Posted July 18, 2018

Tallulah Mae James has had a very unconventional childhood; from birth to 1960s she and her four siblings have been reared by a traditional Southern grandmother while her parents, Margo and Drayton could care less about what happens to their family and traditions that the grandmother attempts to instill. Tired Read more...



My Mother's Son
by David Hirshberg
"A sure to be classic coming-of-age story!"
Posted July 3, 2018

In 1952, Joel is a twelve-year-old boy surrounded by a colorful cast of characters that find themselves in shady business dealings, including loaning money, rigging and fixing teams or horse races, and so much more. Set in post-World War II, other timely events take place, and Joel Read more...



Little Big Love
by Katy Regan
"A heartwarming tale of grief, family, and friendship."
Posted June 28, 2018

Zachary "Zac" Hutchinson, a precocious ten-year-old boy has a mission: to find his biological father and figure out why he ran off before Zac was born. He also wants his parents together, especially after his mom's drunken confession on how the only person she ever loved was Read more...



The Perfect Mother
by Aimee Molloy
"A compelling, suspenseful novel examining motherhood, friendship, and secrets..."
Posted June 16, 2018

On the surface, women project an appearance of ease and comfort with their chosen roles, but what happens when a devastating event shatters their lives and tests their relationships, finances, careers, and brings unwanted secrets out of hiding? That is a question that will haunt the four women in the Read more...



The War Bride's Scrapbook
by Caroline Preston
"WWII from an American woman's vivid point of view..."
Posted June 7, 2018

From 1943 to 1945, Lila Jerome has kept a scrapbook of the war years and of what happened to her during that tumultuous time. In the present day, her scrapbook has been found by her two daughters, and vividly brings the 1940s to life through magazine clippings, pictures, newspaper articles Read more...



My Dear Hamilton
by Stephanie Dray, Laura Kamoie
"The historical fiction dream team does it again with the wife of Hamilton..."
Posted May 31, 2018

In the spring of 1825, Eliza "Betsy" Schuyler Hamilton is about to receive a visit from James Monroe, the fifth United States President, to let bygones be bygones. As Eliza prepares herself for the inevitable meeting, she begins to reminisce about her life as a young woman in 1777, during Read more...



The Great Alone
by Kristin Hannah
"Is it possible to survive the Alaskan wilderness?"
Posted May 24, 2018

In hopes of starting over, Ernt Allbright, his wife Cora and their teenage daughter Leni move to Alaska after inheriting a piece of property from a dead soldier that Ernt knew when he fighting in Vietnam. At first, Alaska is heaven-sent for the Allbright family who learn to live Read more...



Svetlana Libenson
http://www.Sveta-randomblog.blogspot.com
Currently I am a contributor to Fresh Fiction, and I have my own blog where I read and review all sorts of books. My loves are historical fiction, literary fiction, multicultural fiction, women's fiction, psychological and some Mysteries. Genres I don't review are science fiction, Christian/ inspirational fiction and Nonfiction. I live with my parents and son in Texas area.
Features & Posts
No posts found.