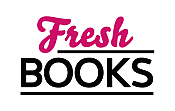 Lots of Love in February
Reviews
1 - 20 of 52 ( prev | next )
The Secret of Clouds
by Alyson Richman
"An inspiring and uplifting tale of learning, literature, and humanity..."
Posted February 13, 2019

In April of 1986 in the former USSR, everyone is surprised by the sudden warmth and heatwave of the weather, hardly suspecting a tragedy... This tragedy will have many repercussions for Katya and Sasha, a young couple who immigrate to America, especially when their son Yuri is born with a Read more...



The Woman in the Window
by A.J. Finn
"More Twisted than a Roller coaster Ride"
Posted February 12, 2019

Dr. Anna Fox, a psychologist, suffers from severe agoraphobia and spends her days and nights in her house with little to no human contact aside from her husband and daughter; her other hobbies include her wine, numerous pills and drugs and old horror movies as well as her computer where Read more...



Speak No Evil
by Uzodinma Iweala
"The Next PERKS OF BEING A WALL-FLOWER"
Posted February 12, 2019

One day, when Meredith presses Niru to push their friendship further, Niru, a Nigerian-American male who happens to be a talented athlete as well as someone destined for Harvard, comes to a realization about himself: he is gay. When Meredith attempts to help him, her efforts land Niru into Read more...



My Sister's Bones
by Nuala Ellwood
"The thin line between reality and fantasy..."
Posted February 12, 2019

Kate is a young and talented war reporter who has recently ended up in a mental hospital and will only be out within few days. Haunted by her experiences while reporting as well as images she saw when she came back home, Kate has issues with trying to realize what Read more...



Kings of Broken Things
by Theodore Wheeler
"The Summer of the Race Riots in 1919..."
Posted February 12, 2019

In 1919 in Omaha Nebraska on the fictional street of Clandish, a young Caucasian woman was raped by a man of African-American origins. In retaliation, a race riot took place where numerous characters were caught up in its aftereffects. What had happened to lead up to the race riot Read more...



The Art of Keeping Secrets
by Rachael Johns
"Can secrets destroy friendship or build it up?"
Posted February 12, 2019

Neve, Emma and Flick are the best of friends and believe that they know everything there is to know about one another. However, just as their sons are about to graduate high school, their "perfect" lives start to implode as they have to deal with major crises involving marriage, motherhood Read more...



The Hidden Light of Northern Fires
by Daren Wang
"Fighting for good when outnumbered"
Posted February 12, 2019

Inspired by a teacher to do something and not just stand idly by, in 1860s, Mary Willis, a college educated young lady makes a choice to begin helping in an abolitionist cause, although that's not a popular stance or idea in her small community, in Town Line, New York Read more...



After Anna
by Lisa Scottoline
"A Classic Case of He Said/She Said that will keep you reading past bedtime!"
Posted February 12, 2019

Dr. Noah Alderman, a pediatrician, is being charged with assault and murder to his step-daughter Anna. Despite those charges, Dr. Noah denies doing anything to Anna and continues to stick to his tale, no matter how outlandish it seems to the jury and the judge, and despite the evidence Read more...



The Patricide of George Benjamin Hill
by James Charlesworth
"Who is responsible for your life?"
Posted February 12, 2019

From being a poor dust bowl orphan from Oklahoma to earning fame and wealth beyond measure, George Benjamin Hill, through charm, charisma, luck and tenacity has achieved an American dream. But throughout his long life, he has left two broken families, and four children who gained very little from his Read more...



All We Shall Know
by Donal Ryan
"A Tale of redemption and pregnancy"
Posted February 12, 2019

In rural Ireland, Melody Shea is 33 and pregnant with a 17 year old boy Traveler's child. When she confesses to her husband Pat about what happened and how the child isn't his, Pat makes a choice to leave Melody and thus her stream of consciousness diary begins Read more...



The Only Woman in the Room
by Marie Benedict
"A beautiful paradox... starring a Hollywood legend!"
Posted February 1, 2019

When a woman is born, she is given a choice of two paths: beauty without intelligence, or intelligence without beauty. An intelligent beauty who makes her mark on the world through movies and science - the technology that the world has recently discovered - is a paradoxical aberration to the world because Read more...



Just Once
by Lori Handeland
"Coming to terms with the past is never easy, but what if part of the past can't remember?"
Posted January 10, 2019

Francesca "Frankie" (Or Fancy as Charley calls her) Sicari has lived on her terms for the last twenty plus years; she is working, she is happy, and at long last she is fulfilled by her life. One night, however, a knock on the door disturbs her reverie and upon opening Read more...



My Favorite Half-Night Stand
by Christina Lauren
"Will their friendship become more?"
Posted December 20, 2018

In order to get ready for a big event, a group of five best friends, one girl and four guys, decide to find their dates online. Nothing wrong with that. Except, there was a time when Millie and one of the guys, Reid, slept together, which sparked sizzling chemistry between Read more...



Only Killers and Thieves
by Paul Howarth
"A journey through the Australian Outback will change their lives forever..."
Posted December 13, 2018

Living at the turn of century in Australia, two brothers, Tommy and Billy McBride, are only aware of the hardscrabble existence that is forced upon their family. Just as the drought is over, and Tommy and Billy should be relieved that they no longer have to struggle for water, their Read more...



This Life or the Next
by Demian Vitanza
"Driven by fanaticism, he makes a mistake..."
Posted November 29, 2018

Tariq Khan, a Norwegian man of Muslim-Pakistani ancestry, is sitting in jail after coming back from a stint in the Middle East. Thus begins Tariq's tale of what had driven him, someone who grew up in a multicultural society in Europe, into becoming a Muslim fanatic, traveling to Read more...



The Lighthouse Keeper's Daughter
by Hazel Gaynor
"Gathering Strength from the past, they dare to live unconventional lives..."
Posted November 29, 2018

In 1938, Matilda Emmerson finds herself pregnant out of wedlock and she is forced to leave Ireland to visit a mysterious aunt in Newport Rhode Island. While in Rhode Island, Matilda begins to uncover long- lost family secrets that will give her the courage when she will need it the Read more...



Unsheltered
by Barbara Kingsolver
"Welcome to the lost world of 21st century..."
Posted November 20, 2018

Throughout their whole lives, Willa and her husband have done the right thing: they went to college, got married, paid off their debts, lived together, had children, etc. However, how is it that at the peak of them finally gaining the security and benefits they so sorely need, they end Read more...



Under a Pole Star
by Stef Penney
"An amazing woman goes against societal norms to explore the Arctic..."
Posted November 7, 2018

Flora Mackie had an unconventional upbringing thanks to her father's profession as a whaler, who sailed numerous times to the Pole and often brought Flora with him, whetting her appetite for adventure and to be more than just the wife and mother Victorian society expects of her. For a Read more...



Rainbirds
by Clarissa Goenawan
"Picking up the pieces and making decisions after murder..."
Posted November 1, 2018

Ren Ishida, an aimless and directionless young man living in Japan during the 1990s, has recently learned that his beloved older sister, Keiko, has been murdered. Feeling loyalty to his beloved sister, as well as knowing that she has no one else close to her, he makes a decision to Read more...



After Nightfall
by A.J. Banner
"Will she find out what really happened?"
Posted October 13, 2018

Newly-engaged Marissa Parlette should be the happiest woman in the world: she has found the man of her dreams, and she will gain a step- daughter, Anna. However, the day after her engagement, Marissa's frenemy, Lauren, is found dead after apparently falling from the top of the cliff Read more...



Svetlana Libenson
http://www.Sveta-randomblog.blogspot.com
Currently I am a contributor to Fresh Fiction, and I have my own blog where I read and review all sorts of books. My loves are historical fiction, literary fiction, multicultural fiction, women's fiction, psychological and some Mysteries. Genres I don't review are science fiction, Christian/ inspirational fiction and Nonfiction. I live with my parents and son in Texas area.
Features & Posts
No posts found.