"" The true story of Messalina of the Punjab...""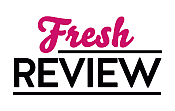 Reviewed by Svetlana Libenson
Posted June 17, 2022

Historical | Non-Fiction Biography
In 1826, nine-year-old Jind Kaur, daughter of a dog trainer, is too familiar with poverty ruling her circumstances while living in the village of Gujranwala. However, when her opportunist father returns home and sees her beauty, he makes a daring plan that will enable her to dream big beyond her circumstances but only if cards are played right. This will eventually lead her to become one of Sarkar's wives and become witness to British attempts at colonialism. History and politics not at her side. Can Jind Kaur survive the machinations of Hindustan and British?
Prior to reading THE LAST QUEEN by Chitra Banerjee Divakaruni, I have never even heard of Jind Kaur, nor am I familiar with that period of history. I know that Great Britain colonized India. I know that they ruled India until after 1940s. But until THE LAST QUEEN by Chitra Banerjee Divakaruni, I had no idea of the political situation that was going on in there.
With careful research and writing, Chitra Banerjee Divakaruni truly brings to life Jind Kaur, the last wife of the famous sultan known as Ranjit Singh who was too familiar with what British were trying to do and was attempting to do the delicate balancing act between Hindustan and British. However, at the passing of a figure of bigger than life, the true beast of Hindustan royal court was unleashed with little rhyme or reason as assassinations, scandals and coups became the staple of life.
In THE LAST QUEEN BY Chitra Banerjee Divakaruni, Jind Kaur was portrayed as a real and relatable woman who dreamed, desired, believed and tried to find favorable circumstances in her life. She also learned from her mistakes and wanted only the best.
If you are a lover of historical fiction, loves strong heroines as well as politics and multicultural fiction as well as someone who desires to learn more about the history of India, then THE LAST QUEEN BY CHITRA Banerjee Divakaruni should provide an amazing journey to the time that is little studied.
SUMMARY
Sharp-eyed, stubborn, and passionate, Jindan was known for her beauty. When she caught the eye of Maharaja Ranjit Singh, she was elevated to royalty, becoming his youngest and last queen—and his favorite. And when her son, barely six years old, unexpectedly inherited the throne, Jindan assumed the regency. She transformed herself from pampered wife to warrior ruler, determined to protect her people and her son's birthright from the encroaching British Empire.
Defying tradition, she stepped out of the zenana, cast aside the veil, and conducted state business in public, inspiring her subjects in two wars. Her power and influence were so formidable that the British, fearing an uprising, robbed the rebel queen of everything she had, but nothing crushed her indomitable will.
---
What do you think about this review?
Comments
No comments posted.

Registered users may leave comments.
Log in or register now!