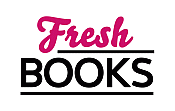 Sweet Reads in February
"Can truth be discovered?"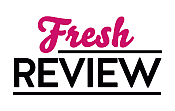 Reviewed by Svetlana Libenson
Posted January 25, 2023

NEVER COMING HOME is a standalone suspense novel by Hannah Mary McKinnon. Before I begin, let me just say that I dearly love Hannah Mary McKinnon's previous novels that I have reviewed; THE NEIGHBORS, HER SECRET SON, SISTER DEAR and YOU WILL REMEMBER ME.
On the surface, Lucas and Michelle have a very happy and loving marriage. When Michelle vanishes, Lucas is utterly devastated and is unable to comprehend what could have happened to his beloved wife. He tries his best to carry on and move on with his life, but he longs to have his wife back. At least that is the impression that Lucas gives his neighbors, coworkers, and friends. Underneath the surface, brimming with anger and impatience, Lucas can't wait until he can get his hands on Michelle's money. However, when a cryptic note shows up in his house, Lucas will be forced to do a balancing act. Outwardly he acts like a grieving husband, yet at the same time he's trying to figure out the mystery of who dares to tangle his plans. Who will win in this exciting cat-and-mouse game? Lucas or his hidden adversary who knows more than they should?
Brimming with excitement, this is a heart-pounding, tour-de-force thriller. NEVER COMING HOME by Hannah Mary McKinnon might be her best book yet. It's not just the plot and logistics that are well done, but the characters also stand out. Each one dares to become embedded forever in my mind, causing me to be reluctant to say goodbye to such an adventurous ride.
For fans of Hannah Mary McKinnon, new or old, NEVER COMING HOME will be a wonderful treat. It can be an introduction for new readers to a wonderful author who knows exactly how to amplify emotions and suspense to give her readers the ride of their lives that they won't forget anytime soon.
SUMMARY
Lucas Forester didn't hate his wife. Michelle was brilliant, sophisticated and beautiful. Sure, she had extravagant spending habits, that petty attitude, a total disregard for anyone below her status. But she also had a lot to offer. Most notably: wealth that only the one percent could comprehend.

For years, Lucas has been honing a flawless plan to inherit Michelle's fortune. Unfortunately, it involves taking a hit out on her.

Every track is covered, no trace left behind, and now Lucas plays the grieving husband so well he deserves an award. But when a shocking photo and cryptic note show up on his doorstep, Lucas goes from hunter to prey.

Someone is on to him. And they're closing in.



---
What do you think about this review?
Comments
No comments posted.

Registered users may leave comments.
Log in or register now!