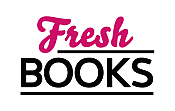 Best winter reads for February
"What secrets does her death hide?"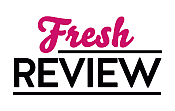 Reviewed by Svetlana Libenson
Posted January 14, 2021

In Accra within Ghana, a powerful fashion enterpreneur Lady Araba has just been found dead: the case is an open-and-shut with a driver implicated and for awhile, life returns to normal, at least until Lady Araba's aunt, Dele, who is convinced that Araba's on-and-off again boyfriend, Augustus got off scot-free and has killed her beloved niece, asks the private detective agency to look into the murder, and it is a case that will shake everyone involved as Emma Djan and her co-workers as well as her boss will do whatever is possible to bring closure to the crime that has haunted these families.
SLEEP WELL, MY LADY by Kwei Quartey isn't a conventional mystery, and Kwei Quartey does a good job in spinning a formidable spider's web of lies, greed and deceit, causing the readers to question who could have killed Lady Araba Tagoe. My favorite part of the tale happens to be the way Kwei Quartey built Lady Araba's background, causing me to cheer for her to succeed, to become more than her background. I looked forward to reading and learning more about Lady Araba Tagoe and am in awe that Kwei Quartey made her to be more than just a victim and he also reminded the readers that she is a human being who breathed, loved and cared.
While the previous book, THE MISSING AMERICAN, focused a lot on love scams, SLEEP WELL, MY LADY turned the attention to the disparity of wealth as well as the corruption of police and how money can buy one everything, including stalling of DNA evidence.
SLEEP WELL, MY LADY by Kwei Quartey is more focused on plot rather than what should have been the main character, Emma Djan and very little new information about Emma Djan is given. And yes, SLEEP WELL, MY LADY is a true stand-alone mystery which means its not necessary to read THE MISSING AMERICAN, although it is far more rewarding to read both of them.
If you are seeking to learn more about Ghana or else to travel somewhere outside of Europe or North America, or else are seeking an unconventional mystery then you can't go wrong with SLEEP WELL, MY LADY by Kwei Quartey.
SUMMARY
In the follow-up to the acclaimed series debut The Missing American, PI Emma Djan investigates the death of a Ghanaian fashion icon and social media celebrity, Lady Araba.

Hard-hitting talk show host Augustus Seeza has become a household name in Ghana, though notorious for his lavish overspending, alcoholism, and womanizing. He's dating the imposing, beautiful Lady Araba, who leads a selfmade fashion empire. Fearing Augustus is only after her money, Araba's religious family intervenes to break them up. A few days later, just before a major runway show, Araba is found murdered in her bed. Her driver is arrested after a hasty investigation, but Araba's favorite aunt, Dele, suspects Augustus Seeza was the real killer.
Almost a year later, Dele approaches Emma Djan, who has finally started to settle in as the only female PI at her agency. To solve Lady Araba's murder, Emma must not only go on an undercover mission that dredges up trauma from her past, but navigate a long list of suspects with strong motives. Emma quickly discovers that they are all willing to lie for each other—and that one may still be willing to kill.
---
What do you think about this review?
Comments
1 comment posted.
Re: What secrets does her death hide?

Great review! I look forward to reading it. Just got my
copy today.
(Audrey Lawrence 3:11pm January 18)
Registered users may leave comments.
Log in or register now!