"Highly relatable characters, awesome twists, and an explosive conclusion..."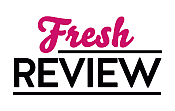 Reviewed by Svetlana Libenson
Posted May 31, 2023

For as long as Frankie could remember, she has always had anger issues, or so those around her think. Yet Frankie has good reasons to be angry, and when it lands her in an anger management class, she decides to humor the teacher by making a list of all the people she needs to forgive, adding her own name as well. However, when her list goes missing, at first Frankie doesn't pay attention until unrelated accidents happen to people she has listed on there. Worried about a certain name as well as her own, and that she will be linked to the accidents, Frankie begins to dig deep to discover what became of her missing list. Can she stop further incidents before it's too late?
Since her first novel, Hannah Mary McKinnon has taken over my world by storm, whetting my appetite for each of her novels with every passing year, and THE REVENGE LIST is no exception. From 2018's THE NEIGHBORS which is about a group of neighbors in London and the secrets they have, to her last year's NEVER COMING HOME which is about a husband who has posted a hit on his wife, Hannah Mary McKinnon definitely isn't stopping, and her novels continue to go strong.
With her trademark characters that I want to see more of, even just as easter eggs in future novels, to the believable plots where pieces build up to highly explosive conclusions, it is definitely no wonder that Hannah Mary McKinnon is an author to watch out for. I plan on continuing to read her novels for years to come.
For readers seeking a highly relatable woman as well as awesome twists and a slow build, THE REVENGE LIST, or any of Hannah Mary McKinnon's other novels, should definitely be on top of their to-be-read list.
SUMMARY
They say life flashes before your eyes when you're about to die. But all she could see was regret.

The people in Frankie Morgan's life say she's angry. Emotionally stunted. Combative. But really, who can blame her? It's hard being nice when your clients are insufferable, your next-door neighbor is a miserable woman and the cowardly driver who killed your mother is still out living it up somewhere.

Somehow, though, she finds herself at her very first anger-management group session—drinking terrible coffee and learning all about how "forgiveness is a process."

One that starts with a list.

Frankie is skeptical. A list of everyone who's wronged her in some way over the years? More paper, please. Still, she makes the pointless list—with her own name in a prominent spot—and promptly forgets about it…until it goes missing. And one by one, the people she's named start getting hurt in freak accidents, each deadlier than the last.

Could it be coincidence giving her the revenge she never dared to seek…or something more sinister?

If Frankie doesn't find out who's behind it all, she might be next.
Excerpt
CHAPTER ONE
***
The sharp sound of a high-pitched scream filled the air. A noise so unrecognizable, at first I didn't register it had come from deep within me, traveling up my throat in stealth mode before bursting from my mouth.
The remnants of the yell reverberated around the car, forcing their way into my ears and penetrating my skull, urging me to do something. Survival instincts kicked in, and I fumbled with the seatbelt, my other hand grasping for the door handle. The need for the relative safety that solid, stationary ground would bring was so intense it made my stomach heave. A loud click of the central locking system meant my captor had outsmarted me again, obliterating my immediate plan to throw myself from the moving vehicle.
When I looked out the windshield, I knew there was no time to find an alternate escape. The end of the road—the edge of the cliff—announced by signs and broken red-and-white-striped wooden barricades, had been far enough away seconds ago but now gleamed in the car's headlights, a looming warning yards ahead. I couldn't comprehend what was about to happen, couldn't do anything as the vehicle kept going, splintering planks and racing out the other side with nothing but air below. I let out another scream, far louder than my first, the absolute terror exploding from my lungs.
For the briefest of moments, we were suspended, as if this was a magic trick or an elaborate roller coaster. Perhaps, if I were really lucky, this was all a dream. Except I already knew there were no smoke and mirrors, no swirling track leading us through loop-the-loops and to safety. It wasn't a nightmare I'd wake from with bedsheets wrapped around my sweaty body. This was happening. It was all terrifyingly real.
As the car continued its trajectory, it tipped forward. The only thing to stop our momentum was whatever we were rushing toward, obscured by the cloudy night skies. Pushing my heels into the floor, I tried to flatten my shoulders against the seat. My hands scrambled for the ceiling to brace myself, but I flopped like a rag doll, my loosened seatbelt tearing into my shoulder.
They say your life flashes before you when you're close to death. That didn't happen to me. Instead, it was all my regrets. Choices I'd made. Not made. Things I'd said and done. Not said. Not done. It was far too late to make amends. There would be no opportunity to beg anyone for forgiveness. No possibility of offering some.
As the finality of the situation hit me full on, I turned my head. The features of the driver next to me were illuminated in a blueish glint from the dashboard lights. His face had set in a stony grimace; his jaw clenched so tight he had to have shattered teeth. But what frightened me the most were his eyes, filled with what could only be described as maniacal delight.
He'd said we were both going to die. As the car hurtled to the bottom of the cliff, I closed my eyes and accepted he was right.
***
Excerpted from The Revenge List by Hannah Mary McKinnon, Copyright © 2023 by Hannah McKinnon.
Published by MIRA Books
---
What do you think about this review?
Comments
No comments posted.

Registered users may leave comments.
Log in or register now!