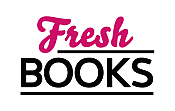 Great new reads in September
Reviews
The Jury Master
by Robert Dugoni
"Amazing setting, well-crafted characters in this legal thriller."
Posted March 15, 2006

Dugoni's legal thriller opens in San Francisco, with wrongful death attorney David Sloane in the final stages of a case regarding the defense of a corporation. Having won 14 cases in a row, he's used to hostile juries, and this one is no different. Sloane despises his client Read more...



The Goddess Rules
by Clare Naylor
"British chick-lit at it finest."
Posted February 23, 2006

Fans of Naylor's previous books, including DOG HANDLING and LOVE: A USER'S GUIDE will enjoy THE GODDESS RULES. Kate Disney lives in a garden shed in the posh London Primrose Place on her friend, Leonard's, lovely and large property. Her mainstay is painting portraits of people's Read more...



Blood Hunt
by Ian Rankin
"Riveting suspense."
Posted February 19, 2006

When Gordon Reeve gets the phone call from the States about his brother, Jim, supposedly committing suicide, he's shocked. Why, he wonders, would a journalist working on a big story (and possibly the biggest in his career) decide to off himself? The answer -- he wouldn't. Reeve served time Read more...



How to Sleep with a Movie Star
by Kristin Harmel
"Fun, fluffy and vibrant chick-lit novel."
Posted January 9, 2006

Claire is the 26-year-old reporter at Mod magazine who gets to interview the hottest celebrities and compete with magazines like Cosmo, but her personal life is a shambles. Her live-in boyfriend is on a 29-day celibacy kick, and she's all but ready to scream because Read more...



The Manolo Matrix
by Julie Kenner
"Entertaining sequel to THE GIVENCHY CODE."
Posted January 9, 2006

Jennifer Crane's favorite thing is shopping for designer clothes. As an aspiring actress living in New York, she's constantly on the prowl for a great deal, and her gay pal Brian is there to help. Melanie Prescott, Jenn's best friend and former roommate, shows up in her Read more...



Nail Biter
by Sarah Graves
"Fun addition to this cozy mystery series."
Posted December 7, 2005

Jacobia (Jake) Tiptree and her best friend, Ellie, are new real estate owners in their town of Eastport, Maine. They're thrilled when tenants decide to move into the fixer- upper on Long Cove Road, even if they are a coven of witches and a barely verbal teenage girl. The Read more...



Seventy-Seven Clocks
by Christopher Fowler
"Fresh perspective of this investigative team's early relationship."
Posted November 16, 2005

Third in the Bryant and May Mystery series, SEVENTY-SEVEN CLOCKS is set in 1973 London, and begins the adventures of the precocious detectives Arthur Bryant and John May. Details about how Bryant and May first joined Scotland Yard's Peculiar Crimes Division head up this compelling read. As the Read more...



Everyone Else's Girl
by Megan Crane
"Light, funny and engaging story."
Posted October 19, 2005

Meredith McKay (aka "Saint Meredith") was the good girl growing up in her New Jersey family of five. Now she lives in Atlanta with her southern boyfriend, Travis. Family dynamics rarely change, and older brother Christian and younger sister Hope still play the roles of playboy and spoiled brat, respectively Read more...



Mary, Mary
by James Patterson
"Alex Cross is back in another riveting thriller."
Posted October 19, 2005

When Los Angeles Times editor Arnold Griner receives the first horrifying letter from "Mary Smith" detailing the grisly shooting and slashing of a prominent Hollywood actress and mother, former FBI agent Alex Cross is called away from his first family vacation in years to profile the serial murderer Read more...



A Moment's Inspiration
by Katarina Brown
"Major life themes is focus of this small volume of poetry and photos."
Posted September 7, 2005

This slim volume of poetry and photography focuses on major life themes: adoration, music, death and dying, heartbreak, Christian holidays, nature and natural phenomena and spirituality. Brown's free verse is easily accessible to any age group, but more appropriate for young adults and up. Brown's poems unfold in Read more...



Effendi
by Jon Courtenay Grimwood
"Fascinating murder mystery set in exotic locale."
Posted August 17, 2005

As the second installment in Grimwood's Arabesk trilogy, EFFENDI follows Ashraf (Raf) Bey, now chief of detectives in glittering El Iskandryia; a 21st century Ottoman Empire akin to our present day Middle East, complete with madersa, horse-drawn calechès, djinn and daily calls to prayer. Hamzah Effendi is Read more...



The Patriots Club
by Christopher Reich
"Intriguing plot with engaging characters."
Posted August 12, 2005

Thomas Bolden grew up in the rough and tumble streets of Chicago, never staying in one foster home for long, and always wondering why his mother left him when he was only six years old. Perseverance and hard work bring him to the fast-paced world of New York's Read more...



Death's Little Helpers
by Peter Spiegelman
"Compelling addition to this suspenseful series."
Posted July 19, 2005

As the second John March novel, this packs a gut-punch of well-written intrigue and suspense. From the Shamus Award- winning author of BLACK MAPS comes an intricate continuation of New York private investigator John March's story. After the murder of his wife, Anne, in the first novel Read more...



Too Rich to Live
by Lawrence Light
"Murder among the NYC rich and greedy."
Posted July 14, 2005

Newbie investigative reporter Karen Glick is out to expose the Billionaire Boys Club for tax fraud, a foursome of greedy capitalists who've made their immense fortunes through dirty means. After a posh dinner at the Metropolitan Museum of Art's June fundraiser, she watches, horrified, as Vampyr, a radical Read more...



Anne Pepper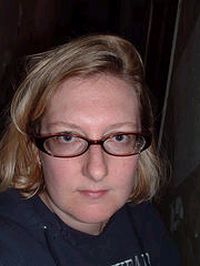 I'm currently a reference librarian at the Topeka and Shawnee County public library as well as a published poet. I enjoy reading new genres; topics that maybe I need to give another chance because the first go-round was not so great. Please visit my webpage at: annepepper.blogspot.com!
Features & Posts
No posts found.