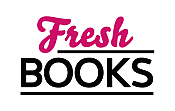 Kick off a new year with great reads!
Julie Kenner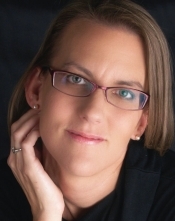 Photo Credit: Glamor Shots

Blogging at Fresh Fiction
Julie Kenner | Magical Mystery Tour
October 5, 2009
I'm writing this from umpty thousand feet in the air (I won't embarrass myself by putting in an actual number because I have Read More...
Pseudonym: J. K. Beck.
Pseudonym: J.K. Beck.
Pseudonym: J. Kenner.

National bestselling author Julie Kenner's first book hit the stores in February of 2000, and she's been on the go ever since, with over twenty books to her credit. Her books have hit lists as varied as USA Today, Waldenbooks, Barnes & Noble, and Locus Magazine. Julie is also a former RITA finalist, the winner of Romantic Times' Reviewer's Choice Award for Best Contemporary Paranormal of 2001, the winner of the Reviewers International Organization's award for best romantic suspense of 2004 and best paranormal of 2005, and the winner of the National Readers' Choice Award for best mainstream book of 2005. She writes a range of stories including sexy and quirky romances, young adult novels, chick lit suspense and paranormal mommy lit. Her foray into the latter, Carpe Demon: Adventures of a Demon-Hunting Soccer Mom, was selected as a Booksense Summer Paperback Pick for 2005, was a Target Breakout Book, was a Barnes & Noble Number One SFF/Fantasy bestseller for seven weeks, and is in development as a feature film with Warner Brothers and 1492 Pictures. Julie lives in Georgetown with her husband, two daughters, and several cats.
Log In to see more information about Julie Kenner
Log in or register now!
Series
Stark Saga | Rising Storm
Books:
Tempest Rising, October 2015
Rising Storm: Episode 1
e-Book
Caress of Pleasure, May 2015
Hardcover / e-Book
Seven Sinful Stories, April 2015
e-Book
Heated, June 2014
J. Kenner's Most Wanted #2
Paperback / e-Book
Holiday Hideout, November 2011
Paperback / e-Book
Those Who Fight Monsters, March 2011
Trade Size
Demon Ex Machina, November 2010
Paperback (reprint)
Aphrodite's Kiss, October 2010
Protector #1
Mass Market Paperback (reprint)
Aphrodite's Secret, October 2010
Protector #3
Mass Market Paperback (reprint)
Aphrodite's Flame, October 2010
Protector #4
Mass Market Paperback (reprint)
Aphrodite's Passion, October 2010
Protector #2
Mass Market Paperback (reprint)
Just Fooling Around, April 2010
Encounters
Mass Market Paperback
Moonstruck, January 2010
Mass Market Paperback
Turned, January 2010
The Blood Lily Chronicles #3
Paperback
Starstruck, December 2009
Mass Market Paperback
Torn, December 2009
The Blood Lily Chronicles #2
Paperback
Tainted, November 2009
The Blood Lily Chronicles #1
Paperback
Demon Ex Machina, October 2009
Kate Connor, Demon Hunter, #4
Trade Size
Endless Summer, July 2009
Mass Market Paperback
Everything I Needed To Know About Being A Girl I Learned From Judy Blume, April 2009
Paperback
Deja Demon, July 2008
Soccer Mom #4
Trade Size
These Boots Were Made for Stomping, April 2008
Paperback
Good Ghouls Do, September 2007
Hardcover
Fendi, Ferragamo, and Fangs, July 2007
Trade Size
Demons Are Forever, July 2007
Soccer Mom #3
Trade Size
Everything I Needed to Know About Being a Girl I Learned from Judy Blume, June 2007
Hardcover
Hell On Heels, June 2007
Trade Size
The Prada Paradox, April 2007
Play-Survive-Win trilogy, book 3
Trade Size
Good Ghouls' Guide to Getting Even, April 2007
Paperback
Nobody Does It Better, February 2007
Paperback (reprint)
Carpe Demon, November 2006
Soccer Mom #1
Paperback / e-Book
Hell With the Ladies, October 2006
Trade Size
The Perfect Score, August 2006
Miniseries: It's All About Attitude
Paperback
California Demon, June 2006
Soccer Mom #2
Trade Size
Perfect Timing, May 2006
Paperback
The Manolo Matrix, February 2006
Trade Size
First Love, September 2005
Bridesmaid Chronicles
Paperback
Carpe Demon : Adventures of a Demon-Hunting Soccer Mom, July 2005
Soccer Mom #1
Trade Size
The Givenchy Code, June 2005
Trade Size
The Hope Chest, March 2005
Paperback
Aphrodite's Flame, August 2004
Protector series book 4
Paperback
The Spy Who Loves Me, June 2004
Paperback
Aphrodite's Secret, April 2003
Protector series book 3
Paperback
Nobody But You, January 2003
Paperback
Aphrodite's Passion, April 2002
Protector series book 2
Paperback
A Mother's Way Romance, March 2002
Paperback
Aphrodite's Kiss, April 2001
Protector series book 1
Paperback
Cat's Fancy, August 2000
Time of Your Life Series
Paperback