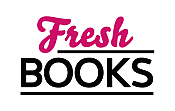 Summer Reads are HOT in July!
Reviews
1 - 20 of 54 ( prev | next )
Bunco Babes Tell All
by Maria Geraci
"A fun, lighthearted story about spending time with friends who have similar interests."
Posted April 15, 2009

Kitty and her Florida girlfriends have been getting together to play Bunco every Thursday night for years. It's a girls' night out ritual that is sacred to the so called "Bunco Babes." They have shared dating horrors, marriage proposals and babies. This tight-knit group is held together by Read more...



The Coldest Mile
by Tom Piccirilli
"Another hair-raising thrill ride through the gritty underbelly of organized crime."
Posted January 16, 2009

In this follow-up to THE COLD SPOT, Chase is on a mission to find is grandfather Jonah, a legendary criminal with a serious brutal streak. Rumor has it Jonah has committed murder and kidnapped a child, his young daughter. Chase is determined to find Jonah and save the little Read more...



Talk of the Town
by Karen Hawkins
"Former lovers' roles have been reversed -- he's now the good guy and she's the bad girl."
Posted November 15, 2008

Roxie Treymayne Parker was living as a "Raleigh Wife," arm candy for her lawyer husband until she found out that "cheater" was the newest additional to his resume. A bit of a goodie two-shoes, she ditches her sensible clothes in an effort to shake up her life. She dyes Read more...



Ready & Willing
by Elizabeth Bevarly
"Will the spirit from an old painting be able to save the soul of his descendant?"
Posted October 15, 2008

Audrey Magill seems like a throwback to a past generation. She's a professional hat designer, of all things, leaving the reader to wonder who could make a living designing hats in this day and age. Audrey relocated to Louisville, Kentucky, to capitalize on the hat-wearing fashionistas looking to Read more...



Just Breathe
by Susan Wiggs
"Sometimes unexpected change can be just that bit of fresh air you need."
Posted August 15, 2008

Sarah Moon is a laid-back, small-town girl living the high society life in Chicago with her real estate developer husband Jack. While Jack spends his days working long hours to provide a posh life for the couple, Sarah works from home as a cartoonist on her strip about Read more...



Sweet Life
by Mia King
"If you can't afford a trip to Hawaii, this breezy romance will transport you to the islands."
Posted August 15, 2008

Marissa Price is living the high life in New York City with her husband Paul and daughter Pansy. She's grown accustomed to the ballet, theatre, fine restaurants and designer clothes and shoes. Actually, she's a bit of a condescending snob, yet still a nice and likable character. Her Read more...



Not Another Bad Date
by Rachel Gibson
"This final book about four writer friends sowing some wild oats is another fun adventure."
Posted May 16, 2008

Poor Adele Harris. She's 36 years old and the last of her friends to get married. Just as she's throwing herself a personal pity party, her pregnant sister with the seemingly picture-perfect life in Texas calls and jolts Adele back to reality. Her sister has just been Read more...



The Cold Spot
by Tom Piccirilli
"Tons of emotion and suspense are packed into this fast-paced crime thriller."
Posted April 14, 2008

Chase is a young man with a diploma from the School of Hard Knocks. After the tragic deaths of both of his parents, he ended up being raised by his renegade grandfather Jonah. Jonah is a hardened criminal who's made a life out of putting together strings of thieves Read more...



Lost Souls
by Lisa Jackson
"Could the mysterious disappearances be related to a supposed vampire cult on campus?"
Posted March 16, 2008

Set in the post Hurricane Katrina backdrop of Louisiana, Jackson tells a chilling tale about a smart, tough young woman who has attracted and evaded death more than once in her relatively short adult life. The daughter of a famous law enforcement detective known for solving an infamous case, Kristi Read more...



The Edge of Winter
by Luanne Rice
"Powerful, poetic novel with mesmerizing scenery and soulful characters."
Posted November 28, 2007

THE EDGE OF WINTER is a story about the struggles of single mom Neve and her daughter, Mickey, as they try to make a life along the rugged beach coast of Rhode Island. It's a tumultuous time for both as Neve is still recovering from the disappointment of divorce Read more...



Divorced, Desperate and Delicious
by Christie Craig
"She's divorced; he's desperate -- together they make a delicious pair."
Posted November 19, 2007

Lacy McGuire is the most likable "flake." She has more personality in her little finger than most do in their whole body. She is a divorced photographer with a menagerie of pets who share her eclectic home, filled with talking appliances and over-the-top Christmas décor -- in February Read more...



Unlucky
by Jana DeLeon
"Refreshing and fun contemporary romance with delightful characters."
Posted October 19, 2007

Mallory Devereaux is one sassy leading lady in this off- beat novel set in Royal Flush, Louisiana. She's quite a "looker," which makes up for her notorious reputation for causing bad luck. It also serves her well working on her uncle's casino boat, especially when she's asked Read more...



Sexiest Man Alive
by Diana Holquist
"Everyone's search for their One True Love should be so much fun!"
Posted September 16, 2007

Jasmine Burns has a little anxiety problem -- she completely falls apart around attractive men. She can't speak, gets physically ill and usually flees at the first opportunity. Her severe reaction has put a crimp in her career and her dating life. Her sister Amy reappears in her life and Read more...



Born to Be Wilde
by Janelle Denison
"Another satisfyingly wicked and sultry Wilde male."
Posted August 15, 2007

Lora Marshall is a bit of a workaholic as she spends her days working as a massage therapist at a swanky Chicago salon and her nights as a waitress at Electric Blue, a wild bar owned by her best friend Sydney. All fun makes a girl feel dull, or at Read more...



Flawless
by Joshua Spanogle
"A medical thriller that grabs you from page one and never lets go."
Posted August 15, 2007

Dr. Nate McCormick has reached a turning point in his life. He just left a plumb job with the Centers for Disease Control in Atlanta to move to San Francisco to be with his girlfriend Brooke, director of the local health department. It looks like Dr. Nate's life is Read more...



Sandcastles
by Luanne Rice
"A troubled family must finally come to terms with the emotional turbulence in their lives."
Posted August 9, 2007

SANDCASTLES chronicles the lives of a family with strong a Irish heritage and Catholic values set in a Connecticut seaside town involving four life-long friends -- Honor, John, Tom and Bernie -- whose seemingly idyllic lives are really wrought with turmoil and emotional turbulence. Honor and John are artists who shared Read more...



Scorched
by Rachel Butler
"Riveting suspense about assassins and contract killers."
Posted July 21, 2007

Selena McCaffrey is on the run from assassins again -- after a brief hiatus and a taste of the normal life in Tulsa, OK. Apparently, she has some unfinished business to take care of and that business has come looking for her in the form of a bomb that explodes one Read more...



Tangled Up In You
by Rachel Gibson
"Past family deceit rears its ugly head to make a mess of the present in Truly, Idaho."
Posted July 20, 2007

Maddie Dupree has just cruised into Truly, Idaho, in a new black Mercedes to write her latest true crime novel about the demise of a married man, a sexy waitress and an enraged wife from 29 years ago. Maddie typically writes about high- profile psychopaths and serial killers, but this Read more...



What Matters Most
by Luanne Rice
"What matters most is something different for everyone."
Posted July 20, 2007

Luanne Rice tells the story of two characters from her previous novels: Sister Bernadette and Tom Kelly. Sister Bernadette is the head nun at the Star of the Sea Academy on the rugged Eastern coastline. Tom is the groundskeeper and maintenance man at the Academy. The two share Read more...



When She Was Bad
by Cindy Kirk
"This time, being bad is actually good."
Posted June 14, 2007

Jenny Carman is one boring 30-year-old woman. She wears stuffy suits to her job as a CPA, does laundry on Friday night and hasn't had sex in six years. Marcee, her man- eating co-worker, is on a mission to loosen Jenny up for one night and Read more...



Stacey Herman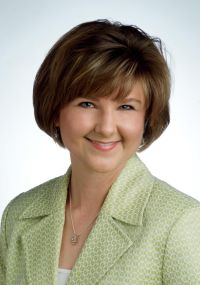 Stacey has always had a flair for writing and the arts, which ultimately lead her to pursue a Journalism degree in Business Communications from the University of Kansas (Rock Chalk Jayhawk Go KU!). Since graduating in 1992, she's worked for public and private sectors, for both profit and not-for-profit organizations in marketing and communications positions. She recently started her own freelance creative/technical writing and marketing consultation business called Stacey Ink. Stacey and her husband, Jeff, are also third-generation owners of Herman's Meat and Deli in southwest Topeka. Stacey may be reached at staceyink@yahoo.com
Features & Posts
No posts found.