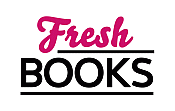 Spring for these books in March
Lisa Jackson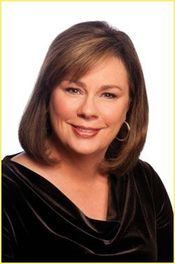 Blogging at Fresh Fiction
Lisa Jackson | It Takes A Village
August 11, 2009
I never intended to write a series of connected books. I was always a stand alone girl. Well, okay, there were a few books in Read More...
Lisa Jackson | The Real Dirt on LEFT TO DIE
July 29, 2008
People ask me why I decided to set a new series in Montana. After all, I've pretty much settled into New Orleans. Well, the Read More...
Pseudonym for Nancy Bush and Lisa Jackson.

Lisa Jackson can't keep away from murderers, especially serial killers. She's been helping to kill people everywhere from Savannah and New Orleans to San Francisco and the Pacific Northwest—and it's been worth it as her readers come back again and again, and her novels are fixtures on bestseller lists.
Having made serial killing her business—sort of—she has put her characters through the wringer. They have been up to their necks in danger and stared death, usually a pretty gory one, right in the face. She continues to be fascinated by the minds and motives of both her killers and their pursuers—the personal, the professional and downright twisted. As she builds the puzzle of relationships, actions, clues, lies and personal histories that haunt her protagonists, she must also confront the fear and terror faced by her victims, and the harsh and enduring truth that, in the real world, terror and madness touch far too many lives and families.
Lisa began writing at the urging of her sister, novelist Nancy Bush. Inspired by the success of authors she admired and the burgeoning market for romance fiction at the time, Nancy was convinced they could work together and succeed. They sat down, determined to write and to be published.
They did and they were.
Initially they wrote together. Later, they moved in different directions. Lisa brought more and more suspense to her work and began writing much darker stories. Nancy's writing expanded to include not just her own novels, but she also spent several years writing for one of television's leading soap operas, even transplanting herself for a time from the sister's Pacific Northwest roots to Manhattan. In February 2009 they worked together again—for the first time in years—on WICKED GAME, which received a starred review in Publishers Weekly and became a New York Times bestseller.
In a nutshell, who is Lisa Jackson? Before she became a nationally bestselling author, she was a woman struggling to keep food on the table by writing novels, hoping against hope that someone would pay her for them. Today, neck deep in murder, her books appear on The New York Times, the USA Today, and the Publishers Weekly national bestseller lists. As those who know her can attest, this funny, smart woman who enjoys making the hair stand up on the back of her readers' necks, is a mom, a daughter, a workaholic and an amazing writer.
Log In to see more information about Lisa Jackson
Log in or register now!
Series
Books:
Obsession, July 2023
Mass Market Paperback
Million Dollar Baby, May 2023
Mass Market Paperback
Lost Souls, April 2023
A Rick Bentz/Reuben Montoya #5
Trade Paperback / e-Book
Getting Even, March 2023
Mass Market Paperback / e-Book / audiobook
Absolute Fear, February 2023
New Orleans Series #4
Mass Market Paperback / e-Book
Wicked Dreams, January 2023
The Wicked #5
Hardcover / e-Book
Twice Kissed, December 2022
Mass Market Paperback / e-Book
Chosen to Die, November 2022
An Alvarez & Pescoli Novel #2
Trade Paperback / e-Book
The Third Grave, August 2022
Savannah # 4
Mass Market Paperback / e-Book
The Girl Who Survived, July 2022
Hardcover / e-Book
Wicked Ways, June 2022
WICKED SERIES # 4
Mass Market Paperback / e-Book
Shiver, April 2022
A Rick Bentz/Reuben Montoya Novel # 3
Trade Size / e-Book
Afraid, March 2022
Mass Market Paperback / e-Book
Something Wicked, February 2022
WICKED SERIES #3
Mass Market Paperback / e-Book
Best-Kept Lies & A Father for Her Baby, January 2022
Mass Market Paperback / e-Book
Left to Die, December 2021
An Alvarez & Pescoli Novel #1
Mass Market Paperback / e-Book
Devious, November 2021
New Orleans Series #7
Trade Size / e-Book
All I Want from Santa, October 2021
Trade Size / e-Book
Best-Kept Secrets & Second Chance Cowboy, September 2021
Mass Market Paperback / e-Book (reprint)
Dangerous Revelations, August 2021
e-Book
You Betrayed Me, August 2021
The Cahills #3
Mass Market Paperback / e-Book
Million Dollar Baby, July 2021
e-Book
The Third Grave, July 2021
Pierce Reed/Nikki Gillette Book 4
Hardcover / e-Book
Wicked Lies, June 2021
The Colony#2
Mass Market Paperback / e-Book
Absolute Fear, April 2021
Trade Size / e-Book
Distrust, March 2021
Mass Market Paperback / e-Book
Wicked Game, February 2021
The Colony #1
Mass Market Paperback / e-Book (reprint)
Twice Kissed, January 2021
Trade Size / e-Book (reprint)
The Morning After, December 2020
Mass Market Paperback / e-Book
You Betrayed Me, November 2020
The Cahills #3
Hardcover / e-Book
Deception Lodge & Expecting Trouble, October 2020
Mass Market Paperback / e-Book
Last Girl Standing, May 2020
Paperback / e-Book (reprint)
Envious, April 2020
Mass Market Paperback / e-Book
If She Only Knew, March 2020
The Cahills #1
Paperback / e-Book (reprint)
Left for Dead, September 2019
Mass Market Paperback / e-Book (reprint)
Paranoid, July 2019
Hardcover
Liar, Liar, June 2019
Mass Market Paperback / e-Book
Paranoid, June 2019
Mass Market Paperback / e-Book
Unspoken, April 2019
Trade Size / e-Book
Backlash, March 2019
Mass Market Paperback / e-Book
Without Mercy, February 2019
Mass Market Paperback / e-Book (reprint)
See How She Dies, December 2018
Mass Market Paperback
Running Scared, November 2018
Trade Size
Santa's on His Way, October 2018
Trade Size / e-Book
You Will Pay, August 2018
Mass Market Paperback / e-Book
Liar, Liar, July 2018
Hardcover / e-Book
One Last Breath, May 2018
Mass Market Paperback / e-Book
Almost Dead, February 2018
San Francisco #2
Mass Market Paperback / e-Book
Final Scream, January 2018
Mass Market Paperback / e-Book
See How She Dies, October 2017
Trade Size
Ominous, August 2017
The Wyoming Series
Mass Market Paperback
You Will Pay, June 2017
Hardcover
Expecting to Die, March 2017
Mass Market Paperback
Whispers, February 2017
Mass Market Paperback / e-Book (reprint)
After She's Gone, August 2016
Paperback / e-Book
Revenge, March 2016
Paperback / e-Book
Fatal Burn, February 2016
Paperback / e-Book (reprint)
After She's Gone, January 2016
Hardcover / e-Book
Never Die Alone, August 2015
Hardcover / e-Book
Close to Home, March 2015
Paperback / e-Book (reprint)
Wicked Ways, December 2014
The Colony
Paperback / e-Book
Our First Christmas, October 2014
Paperback / e-Book
Close to Home, September 2014
Hardcover / e-Book
Deserves to Die, August 2014
Paperback / e-Book
Summer Days, May 2014
Paperback / e-Book
Ready To Die, August 2013
To Die #5
Mass Market Paperback / e-Book
Tell Me, July 2013
Hardcover / e-Book
Something Wicked, June 2013
The Colony #3
Paperback / e-Book
Confessions, November 2012
Paperback / e-Book (reprint)
Afraid To Die, July 2012
A Selena Alvarez/Regan Pescoli Novel
Paperback / e-Book
You Don't Want To Know, July 2012
Hardcover / e-Book
Beach Season, May 2012
Trade Size / e-Book
Born To Die, August 2011
Montana 'To Die' Series #3
Paperback
Dark Sapphire, July 2011
Dark Jewels
e-Book (reprint)
Wicked Lies, June 2011
Paperback / e-Book
Dark Ruby, May 2011
Dark Jewels
e-Book (reprint)
Devious, April 2011
Hardcover
Wild and Wicked, April 2011
e-Book (reprint)
Without Mercy, March 2011
Paperback (reprint)
Running Scared, August 2010
Paperback (reprint)
Stormy Nights, June 2010
Paperback
Without Mercy, April 2010
Hardcover
Malice, March 2010
Paperback (reprint)
Chosen To Die, August 2009
Paperback
Risky Business, May 2009
Mass Market Paperback (reprint)
Malice, April 2009
Hardcover
Wicked Game, February 2009
Paperback
Missing, December 2008
Mass Market Paperback (reprint)
Left To Die, August 2008
Paperback
High Stakes, June 2008
Paperback (reprint)
Sail Away, May 2008
Paperback (reprint)
Lost Souls, April 2008
Hardcover
Secrets, December 2007
Paperback
Sorceress, September 2007
Paperback
Almost Dead, August 2007
Paperback
The McCaffertys: Randi, April 2007
Paperback
Absolute Fear, April 2007
Hardcover
Shiver, March 2007
Paperback (reprint)
Most Likely to Die, February 2007
Paperback
The McCaffertys: Slade, December 2006
Paperback
Twice Kissed, August 2006
Paperback (reprint)
The McCaffertys: Matt, May 2006
Paperback
Shiver, April 2006
Hardcover
Fatal Burn, March 2006
Paperback
Temptress, October 2005
Paperback
Final Scream, August 2005
previously published as INTIMACIES
Paperback (reprint)
See How She Dies, August 2004
Paperback (reprint)
Santa Baby, October 2002
Paperback
Cold Blooded, June 2002
Paperback
Slow Heat, September 2001
Paperback
Hot Blooded, August 2001
Paperback
'Tis The Season, November 1997
Paperback

Videos