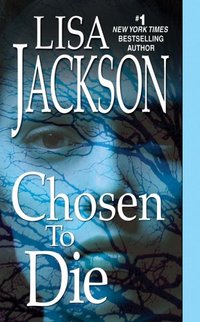 Purchase
Zebra
August 2009
On Sale: August 1, 2009
Featuring: Regan Pescoli
484 pages
ISBN: 142010277X
EAN: 9781420102772
Paperback
Add to Wish List

Romance Series | Thriller Police Procedural
He'll Choose Them…
Detective Regan Pescoli has worked the "Star Crossed Killer" case for months, never imagining she'd be captured by the madman she's been hunting. Regan knows exactly what he's capable of—and avoiding the same fate will take every drop of her courage and cunning.
Abduct Them…
Regan Pescoli is unlike any woman Nate Santana has met before. But now she's missing, and Nate knows something is dangerously wrong. The only person who can help him find her is Detective Selena Alvarez, Regan's partner. As Nate and Selena dig deeper into the Star-Crossed Killer case and the body count rises, the truth about Regan's disappearance becomes chillingly clear.
And Kill Them…
In the desolate Montana woods, evil is lurking. And with time running out, the only way to save Regan will be to get inside a killer's twisted mind and unravel a shocking message that is being revealed, one body at a time…
Comments
17 comments posted.
Re: Chosen To Die

I would love an ARC of your book. I've read some of Lisa Jackson's books
(Diane Sadler 3:46pm July 14, 2009)
It must be great to take characters so far as to be able to create a series of books.
(Joanne Reynolds 7:42am August 2, 2009)
Your contests are always fun and interesting.
Thanks!
Marjorie
(Marjorie Carmony 5:39pm August 2, 2009)
I would love an ARC of your book. I try to buy your books as soon as they hit the bookstores - I adore your writing.
(Patsy Hagen 12:54pm August 3, 2009)
i love a wee bit of romance with a murder thriller mystery... Have a good one.
(Ann w 4:38pm August 10, 2009)
I love series, especially when each new book lets you 'visit' previous characters.
(Kara Conrad 8:18am August 11, 2009)
I also love series books - I'm never ready to completely let go of a character or characters. I have LOVED the TO DIE series! Can't wait to read Born To Die!
(Kelli Jo Calvert 12:38pm August 11, 2009)
I love series and how you can follow characters revisiting old predicaments and dabbling, then plowing through new ones.
(Alyson Widen 1:04pm August 11, 2009)
Love series when the characters seem real. Thanks
(Karin Tillotson 6:45pm August 11, 2009)
I really enjoy books that are connected. I guess the down side to them is sometimes you have to wait a long time for the next book to come out.
(Linda Henderson 7:28pm August 11, 2009)
I love books/series that are connected. It is so interesting to have these 'friends' grow and their lives change.
(Rosemary Krejsa 9:13pm August 11, 2009)
I have read all of your books so far except for Shiver which is the next one I am going to read. I just finished Chosen to Die and it was awesome. I also can't wait to read more of your books with Nancy.
(Lori Duhoski 9:36pm August 11, 2009)
Your books are full of suspense and well
written. I've introduced them to the
patrons of our library and they have
enjoyed them. Look forward to reading
your new one.
(Patricia Barraclough 10:03pm August 11, 2009)
Your series books have been so much fun. Updating what characters have done in their lives is just amazing.
(Cheryl English 10:19pm August 11, 2009)
Like all your books, this sounds like an awesome read. I'd love to win a signed copy . Thanks.
Lorraine
[email protected]
(Lorraine Larose 12:39pm August 12, 2009)
It must be hard work to keep all the details of each previous book when they are connected since every little error could be picked up on by some readers
(Diane Sadler 9:05am August 12, 2009)
Have been a fan of Lisa's for some time now. I would love to have an ARC of this book.
(Rosie Stroy 12:57pm August 22, 2009)
Registered users may leave comments.
Log in or register now!