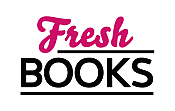 March Books to ROAR over!
Reviews
Cookie Dough or Die
by Virginia Lowell
"A cozy mystery with unresolved dead ends, but worth a read."
Posted May 19, 2011

COOKIE DOUGH OR DIE by Virginia Lowell is the first in the Cookie Cutter Shop mystery series. Olivia Greyson (call me "Livie") moved to Chatterley Heights after her divorce and opened her cookie shop, The Gingerbread House, with nudging support from friend and mentor, Clarisse Chamberlain. So, no one is Read more...



Alien In The Family
by Gini Koch
"A read to keep you rolling with laughter and comparing your friends to the characters for days!"
Posted May 19, 2011

If love is a battlefield, getting married for Kitty and Jeff is war...literally and intergalactically in ALIEN IN THE FAMILY. Luckily they happen to have help in the form of not only their own command squads, but a shield around the solar system which happens to inhabit one of Read more...



Hunter's Fall
by Shiloh Walker
"A dark edged romance that keeps the reader gripped to the edge of the page."
Posted April 29, 2011

Nessa and Dominic are both haunted by memories of a past shrouded by death. Soul mates and lovers separated by over five hundred years, the darkness they both fight may be the very thing that will keep them apart for eternity. Nessa has waited for five centuries for her love Read more...



Accidentally Catty
by Dakota Cassidy
"A romance with comedy that isn't afraid to hide its claws."
Posted March 5, 2011

Forty-one year old veterinarian and animal rights activist, Katie Woods, finds a cougar passed out at the door of her clinic. Only the cougar isn't a regular cougar escaped from the exotic wildlife park from down the road. This cougar is a man, a young man, with memory Read more...



Alien Tango
by Gini Koch
"Be transported into an awesome alien story set on earth-- no passport required."
Posted December 20, 2010

Aliens live among us. This is not news to the newest captain of the Centaurion Division, Katherine "Kitty" Katt. For the five months she has lived with the aliens from Alpha Centauri and has dealt with super alien nasties, killer alligators, anti-alien conspiracies and threats from outer space on Read more...



Intrigues
by Mercedes Lackey
"By the end of INTRIGUES readers will be clamoring for more"
Posted December 20, 2010

In INTRIGUES, young orphan Mags continues his training as a Herald while deepening his search into the identity of his parents, but what he finds is nothing more than another dead-end. Suspicion focuses on him when danger starts to surround the king. INTRIGUES is typical middle book for a Read more...



Killing Rocks
by DD Barant
"Trying to find friend or foe will keep you guessing till the very end."
Posted December 20, 2010

FBI profiler Jace Valchek's was pulled into another reality for one purpose: to catch the serial killer known as Aristotle Stoker. Now, should she complete her mission, returning to the exact time relies the a sorcerer known as Asher. Only Asher has combined forces with some of the most Read more...



The Spider's Web
by Margaret Coel
"Outsider Marcy Morrison is the only witness to her fiancé's death."
Posted December 20, 2010

Outsider Marcy Morrison is the only witness to her fiancé, Ned Windsong's, death. Though she identifies two other Arapaho as the killers, there are doubts as to who killed Ned. Father John finds himself sheltering Marcy from any perceived threat while Vicki Holden, Arapaho attorney, finds herself the girl Read more...



Dying For Mercy
by Mary Jane Clark
"Puzzle-like elements enthrall, but it isn't enough to keep the reader engaged"
Posted December 20, 2010

Eliza Blake, while attending a party to celebrate the feast day of St. Francis, just misses witnessing the suicide of her friend, Ennis Wheelock. The events that unfold form a deadly circle that will take her back decades even as the bodies start piling up as Eliza and her crew Read more...



Crystal Genie
by Opal Carew
"Overall worth reading and very hot."
Posted November 5, 2010

Celeste buys a crystal she was entranced by not knowing that her life will never be the same again. In the course of cleaning it, she releases Zuran, a genie cursed within the crystal. Now Celeste has three days to make three wishes and in the process gets more than Read more...



Time Pirate
by Trinity Blake
"This story will make time traveling pirates out of all its readers."
Posted November 5, 2010

Professional reclamator Rhaia Stewart is a modern day pirate. Working with the blessing of the Reclamtion Bureau and within the law of the Reclamation of Antiquities Act, Rhaia can travel through time to reclaim lost treasures moments before they are lost. On what was to be her final mission, Rhaia Read more...



Blindman's Bluff
by Faye Kellerman
"A page turning mystery that has readers unable to put it down until the end."
Posted October 29, 2010

Death and violence have come to the wealthy Kaffey family on their heavily fortified Coyote Ranch. Now LAPD homicide detective, Lieutenant Peter Decker, is in charge of not only finding out who but how. As the case of who killed the billionaire, his wife, four employees and gravely wounded the Read more...



Nemesis
by Lindsey Davis
"A murder mystery with gripping wit and page turning dynamics."
Posted September 30, 2010

In the year of 77 A.D., Marcus Didius Falco, Roman informer, faces a summer full of sorrow. He finds relief from his unexpected miseries by confronting a set of mysteries. A couple who supplied Falco's father with statues has disappeared after an altercation with the Claudii, their brutal Read more...



The Silver Mage
by Katharine Kerr
"Extremely rich and fanciful, but not a light read."
Posted January 2, 2010

The war hungry Horsekin continue to force their way through the land, now only a combined strength of all the allies will keep the remains of the land free from harm. Evander continually makes his presence known from behind the scenes during what is not only the last book of Read more...



Shifting Plains
by Jean Johnson
"Fun Fantasy Read with a Mystery at the End"
Posted January 2, 2010

Tava Ell Var fears the Shifterai, the shapeshifters from the Shifting Plains, knowing only what her father has told her. It was by their hands that her mother suffered horribly and, soon after Tava's birth, died. Now, a warband lead by Kodan Sin Siin has come to rid her Read more...



Magic In The Shadows
by Devon Monk
"Contemporary Magic with a Twist"
Posted January 2, 2010

Allie Beckstrom is a working Hound, someone who can scent magic, in a world where the price of using magic is paid for with pain. She is being forced to except things she has turned her back on most of her life in order to keep her alive and her Read more...



Emily Rowe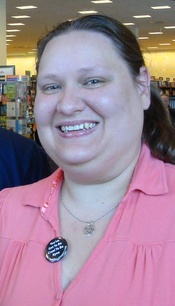 http://inkwellbookreviews.blogspot.com/
I spend most of my time in front of a computer or with my nose in a book. I love to lose myself in a story (hopefully a good one!!!). I have lived in central Arkansas for over twenty five years.
Features & Posts
No comments posted.