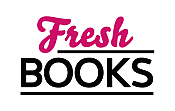 New Year, Great reads for January 2021
Faye Kellerman
Faye Kellerman introduced L.A. cop Peter Decker and his wife, Rina Lazarus, to the mystery world twenty one years ago. Since then she has published sixteen Decker/Lazarus novels, including the New York Times bestsellers Street Dreams, The Forgotten, and Stalker. She is also the author of Moon Music, a contemporary thriller set in Las Vegas; The Quality of Mercy, an historical novel of Elizabethan England; and Double Homicide, co-authored with her husband, Jonathan Kellerman. Her latest novel is Burnt House.
Mrs. Kellerman and her best selling novelist husband, Jonathan Kellerman, live in California and New Mexico.
Log In to see more information about Faye Kellerman
Log in or register now!
Series
Decker/Lazarus
Books:
The Lost Boys, January 2021
Hardcover
Walking Shadows, April 2019
Decker/Lazarus #10
Mass Market Paperback / e-Book (reprint)
Killing Season, October 2017
Paperback / e-Book
Bone Box, August 2017
Mass Market Paperback / e-Book (reprint)
Bone Box, March 2017
Decker/Lazarus
Hardcover / e-Book
Murder 101, September 2014
Peter Decker and Rina Lazarus #22
Hardcover / e-Book
The Beast: A Novel, August 2013
Hardcover / e-Book
Gun Games, July 2012
Paperback / e-Book
Gun Games, January 2012
Peter Decker and Rina Lazarus #20
Hardcover / e-Book
Hangman, May 2011
Peter Decker and Rina Lazarus Mystery
Hardcover
Hangman, August 2010
Decker/Lazarus #19
Hardcover
Blindman's Bluff, August 2010
A Decker & Lazarus Novel
Mass Market Paperback
The Mercedes Coffin, August 2009
Peter Decker/Rina Lazarus #17
Mass Market Paperback
The Mercedes Coffin, August 2008
Peter Decker/Rina Lazarus #17
Hardcover
The Burnt House, August 2008
Peter Decker/Rina Lazarus, #16
Mass Market Paperback (reprint)
Capital Crimes, October 2007
Mass Market Paperback (reprint)
The Burnt House, August 2007
Peter Decker/Rina Lazarus, #16
Hardcover
The Ritual Bath, July 2007
Peter Decker/Rina Lazarus, #1
Paperback (reprint)
Stalker, July 2007
Peter Decker/Rina Lazarus, #12
Paperback (reprint)
Grievous Sin, July 2007
Peter Decker/Rina Lazarus, #6
Paperback (reprint)
The Forgotten, July 2007
Peter Decker/Rina Lazarus, #13
Paperback (reprint)
Jupiter's Bones, July 2007
Peter Decker/Rina Lazarus, #11
Paperback (reprint)
Capital Crimes, November 2006
Hardcover
The Garden of Eden and Other Criminal Delights, August 2006
Hardcover
Straight into Darkness, July 2006
Paperback (reprint)
False Prophet, December 2005
Peter Decker/Rina Lazarus, #5
Paperback (reprint)
Straight into Darkness, August 2005
Hardcover
Double Homicide, July 2005
Paperback (reprint)
Street Dreams, July 2004
Peter Decker/Rina Lazarus, #15
Paperback (reprint)
Day of Atonement, January 2004
Peter Decker/Rina Lazarus, #4
Paperback (reprint)
Stone Kiss, July 2003
Peter Decker/Rina Lazarus, #14
Paperback (reprint)
Milk and Honey, January 2003
Peter Decker/Rina Lazarus, #3
Paperback (reprint)
Naked Came the Phoenix, September 2002
Paperback
The Quality of Mercy, February 2002
Paperback (reprint)
Sacred and Profane, November 1999
Peter Decker/Rina Lazarus, #2
Paperback (reprint)
Moon Music, July 1999
Paperback (reprint)
Serpent's Tooth, June 1998
Peter Decker/Rina Lazarus, #10
Paperback (reprint)
Prayers for the Dead, July 1997
Peter Decker/Rina Lazarus, #9
Paperback (reprint)
Justice, August 1996
Peter Decker/Rina Lazarus, #8
Paperback (reprint)
Sanctuary, August 1995
Peter Decker/Rina Lazarus, #7
Paperback (reprint)