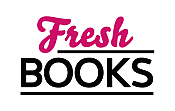 Close out December with great reads
Margaret Coel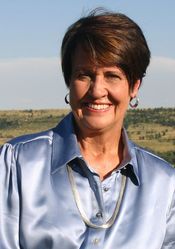 Blogging at Fresh Fiction
Margaret Coel | The Idea for WINTER'S CHILD
September 18, 2017
Where did the idea for WINTER'S CHILD come from? Without doubt, the most frequent Read More...
Margaret Coel | Butch Cassidy Shopped Here
August 22, 2016
The sign in the window of a hardware store on the Main Street of Dubois, Wyoming, stopped me in my tracks. Butch Cassidy? Here? I Read More...
Margaret Coel | Killing Custer and Night of the White Buffalo
September 8, 2014
Last year KILLING CUSTER came out and now is available in paperback. This Read More...
Margaret Coel is the New York Times best-selling author of the acclaimed Wind River mystery series set among the Arapahos on Wyoming's Wind River Reservation and featuring Jesuit priest Father John O'Malley and Arapaho attorney Vicky Holden.

She is a native Coloradan who hails from a pioneer Colorado family. The West — the mountains, plains, and vast spaces — are in her bones, she says. She moved out of Colorado on two occasions — to attend Marquette University and to spend a couple of years in Alaska. Both times she couldn't wait to get back.

She writes in a small study in her home on a hillside in Boulder. The window frames a view of the Rocky Mountains and the almost-always blue sky. A herd of deer are usually grazing just outside, and one summer a couple of years ago, a mountain lion made its home closeby.

"Every day,"she says, "I drink in the West."
Log In to see more information about Margaret Coel
Log in or register now!
Series
Wind River Mystery
Books:
Winter's Child, September 2017
Wind River #20
Mass Market Paperback / e-Book (reprint)
Winter's Child, September 2016
Wind River
Hardcover / e-Book
The Man Who Fell from the Sky, August 2016
Wind River #19
Paperback / e-Book (reprint)
Night of the White Buffalo, September 2015
Wind River #18
Paperback / e-Book (reprint)
The Man Who Fell from the Sky, September 2015
Wind River Mystery #19
Hardcover / e-Book
Night Of The White Buffalo, September 2014
Wind River Mystery #18
Hardcover / e-Book
Killing Custer, September 2013
Wind River Mystery #17
Hardcover / e-Book
Buffalo Bill's Dead Now, September 2012
Wind River Mystery #16
Hardcover / e-Book
The Perfect Suspect, September 2012
Catherine McLeod
Paperback / e-Book (reprint)
The Perfect Suspect, September 2011
Catherine McLeod #2
Hardcover / e-Book
The Spider's Web, September 2010
Wind River Mystery#15
Hardcover / e-Book
The Silent Spirit, September 2009
Wind River Mystery #14
Hardcover / e-Book
Blood Memory, September 2009
Paperback (reprint)
Blood Memory, September 2008
Hardcover
The Girl With Braided Hair, September 2008
A Wind River Reservation Mystery
Paperback (reprint)
The Girl With Braided Hair, September 2007
Wind River Mystery #13
Hardcover / e-Book
The Drowning Man, September 2007
A Wind River Reservation Mystery
Paperback
Eye of the Wolf, September 2006
Wind River Mystery #11
Paperback / e-Book (reprint)
The Drowning Man, September 2006
Wind River Mystery #12
Hardcover / e-Book
Wife Of Moon, September 2004
Wind River Mystery #10
Hardcover / e-Book
Killing Raven, August 2004
A Wind River Reservation Mystery
Paperback (reprint)
Killing Raven, September 2003
Wind River Mystery #9
Hardcover / e-Book
The Shadow Dancer, August 2003
Wind River Mystery #8
Paperback / e-Book (reprint)
The Thunder Keeper, August 2002
Wind River Mystery #7
Paperback / e-Book (reprint)
The Spirit Woman, August 2001
Wind River Mystery #6
Paperback / e-Book (reprint)
The Lost Bird, August 2000
Wind River Mystery #5
Paperback (reprint)
The Story Teller, September 1999
Wind River Mystery #4
Paperback (reprint)
The Dream Stalker, September 1998
Wind River Mystery #3
Paperback (reprint)
The Ghost Walker, September 1997
Wind River Mystery #2
Paperback / e-Book (reprint)
The Eagle Catcher, September 1996
Wind River Mystery #1
Paperback (reprint)