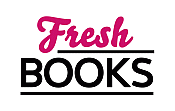 Hot Hot reads in August
Mercedes Lackey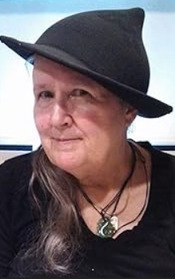 Mercedes Lackey is a full-time writer and has published numerous novels and works of short fiction, including the best-selling Heralds Of Valdemar series. She is also a professional lyricist and a licensed wild bird rehabilitator. She lives in Oklahoma with her husband, artist Larry Dixon, and their flock of parrots.
Log In to see more information about Mercedes Lackey
Log in or register now!
Series
Diana Tregarde | Elemental Masters | Lackey Hunter | Herald Spy
Books:
Shenanigans, December 2022
Trade Paperback
The Silver Bullets of Annie Oakley, August 2022
Mass Market Paperback / e-Book
Into the West, July 2022
The Founding of Valdemar # 2
Hardcover / e-Book
Beyond, March 2022
The Founding of Valdemar # 1
Mass Market Paperback / e-Book
The Silver Bullets of Annie Oakley, December 2021
Elemental Masters Series #16
Hardcover / e-Book
Boundaries, December 2021
Valdemar Series #15
Trade Size / e-Book
Fortune's Fool, November 2021
A Tale of the Five Hundred Kingdoms #3
e-Book
One Good Knight, October 2021
A Tale of the Five Hundred Kingdoms #2
e-Book (reprint)
Jolene, October 2021
Elemental Masters Series #16
Mass Market Paperback / e-Book
Beyond, June 2021
The Founding of Valdemar #1
Hardcover / e-Book
Spy, Spy Again, June 2021
Family Spies #3
Mass Market Paperback / e-Book
Jolene, December 2020
Elemental Masters #15
Hardcover / e-Book
Passages, November 2020
Mass Market Paperback / e-Book
Spy, Spy Again, June 2020
Valdemar: Family Spies #3
Hardcover / e-Book
The Case of the Spellbound Child, January 2020
Mass Market Paperback / e-Book (reprint)
Seasons, December 2019
Mass Market Paperback
The Bartered Brides, October 2019
Mass Market Paperback
Eye Spy, July 2019
Valdemar: Family Spies #2
Hardcover / e-Book
Eye Spy, July 2019
Mass Market Paperback / e-Book
Choices, December 2018
Mass Market Paperback / e-Book
The Bartered Brides, October 2018
Elemental Masters #13
Hardcover / e-Book
Blade of Empire, September 2018
Dragon Prophecy #2
Mass Market Paperback / e-Book (reprint)
Tarma and Kethry, September 2018
Trade Size
The Hills Have Spies, June 2018
Valdemar: Family Spies
Hardcover / e-Book
Pathways, December 2017
Valdemar
Mass Market Paperback / e-Book
A Scandal in Battersea, October 2017
Hardcover
Closer to the Chest, October 2017
Herald Spy
Mass Market Paperback
A Study in Sable, June 2017
Elementals #11
Mass Market Paperback / e-Book
Tempest, December 2016
Valdemar
Mass Market Paperback / e-Book
Closer to the Heart, October 2016
Herald Spy #2
Mass Market Paperback / e-Book (reprint)
From a High Tower, June 2016
Elemental Masters #10
Mass Market Paperback / e-Book
A Study in Sable, June 2016
Elemental Masters #11
Hardcover / e-Book
Nebula Awards Showcase 2016, May 2016
Paperback
Silence, April 2016
Hardcover
Closer To The Heart, October 2015
Herald Spy #2
Hardcover / e-Book
Hunter, September 2015
Hunter #1
Hardcover / e-Book
Blood Red, June 2015
Elemental Masters #9
Paperback / e-Book
From a High Tower, June 2015
Elemental Masters #10
Paperback / e-Book
Fierce, March 2015
e-Book
Closer to Home, October 2014
Herald Spy #1
Hardcover / e-Book
The House of the Four Winds, August 2014
Hardcover / e-Book
A Fantastic Holiday Season, August 2014
Paperback / e-Book
Bastion, October 2013
Collegium Chronicles #5
Paperback / e-Book
Steadfast, June 2013
Hardcover
Elemental Masters Anthology, December 2012
Paperback / e-Book
Redoubt: Book Four Of The Collegium Chronicles, October 2012
Hardcover / e-Book
Changes: Volume Three Of The Collegium Chronicles, October 2012
Paperback / e-Book
Home From The Sea, June 2012
Elemental Masters #8
Hardcover / e-Book
Unnatural Issue, June 2012
Elemental #6
Paperback / e-Book (reprint)
Dead Reckoning, June 2012
Hardcover / e-Book
Beauty and the Werewolf, April 2012
The Five Hundred Kingdoms #6
Mass Market Paperback / e-Book (reprint)
Under The Vale, December 2011
Valdemar # 35
Paperback / e-Book
Changes, October 2011
Volume Three Of The Collegium Chronicles
Hardcover
Intrigues, October 2011
Book Two Of The Collegium Chronicles
Paperback
Beauty And The Werewolf, July 2011
Five Hundred Kingdoms # 6
Hardcover / e-Book
The Sleeping Beauty, June 2011
Five Hundred Kingdoms #5
Paperback / e-Book (reprint)
Unnatural Issue, June 2011
Elemental Masters
Hardcover / e-Book
Finding The Way And Other Tales Of Valdemar, December 2010
Mass Market Paperback
Gwenhwyfar, October 2010
Paperback
Intrigues, October 2010
The Collegium Chronicles #2
Hardcover
Legacies, July 2010
Shadow Grail #1:
Paperback
Legacies, July 2010
Shadow Grail #1
Hardcover
The Fairy Godmother, May 2010
Paperback
One Good Knight, May 2010
Paperback
Changing The World, December 2009
Paperback
Winter Moon, October 2009
Mass Market Paperback
Gwenhwyfar, October 2009
King Arthur
Hardcover
Moving Targets And Other Tales Of Valdemar (Valdemar Novels), December 2008
Paperback
Foundation, October 2008
Valdemar: Collegium Chronicles #1
Hardcover
The Snow Queen, June 2008
Tales Of The Five Hundred Kingdoms #4
Hardcover
Fortune's Fool, April 2008
Paperback
Reserved for the Cat, November 2007
Elemental Masters #6
Hardcover
Fortune's Fool, March 2007
Five Hundred Kingdoms #3
Hardcover
By Slanderous Tongues, February 2007
Double Edge #3
Hardcover
One Good Knight, December 2006
Five Hundred Kingdoms #2
Paperback
Jinx High, November 2006
Diana Tregarde #3
Paperback
One Good Knight, March 2006
Five Hundred Kingdoms #2
Hardcover
Mapping the World of Harry Potter, January 2006
Smart Pop
Trade Size
Wizard of Karres, December 2005
Paperback (reprint)
Winter Moon, November 2005
Trade Size
Phoenix and Ashes, October 2005
Elemental Masters #4
Paperback
The Wizard of London, October 2005
Elemental Masters #5
Hardcover
Children of the Night, August 2005
Diana Tregarde #2
Trade Size (reprint)
This Rough Magic, May 2005
Heirs of Alexandria #2
Paperback (reprint)
Sanctuary, May 2005
Dragon Jousters #3
Hardcover
Burning Water, January 2005
Diana Tregarde #1
Trade Size (reprint)
The Fairy Godmother, November 2004
Five Hundred Kingdoms #1
Mass Market Paperback
Joust, March 2004
Dragon Jousters #1
Paperback (reprint)
The Shadow Of The Lion, September 2003
Heirs of Alexandria #1
Paperback (reprint)
The Gates of Sleep, April 2002
Elemental Masters #3
Hardcover
The Serpent's Shadow, March 2002
Elemental Masters #2
Mass Market Paperback
The Fire Rose, October 1995
Elemental Masters #1
Hardcover