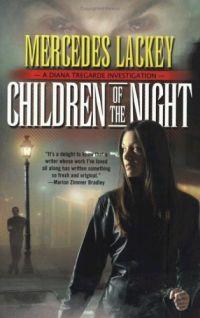 Purchase
Before Buffy and Anita Blake hit it big...this series is HOT!!!
Diana Tregarde #2
Tor
August 2005
Featuring: Dave Kendall; Andre Le Brel; Diana Tregarde
320 pages
ISBN: 0765313189
EAN: 9780765313188
Trade Size (reprint)
Add to Wish List

Mystery Private Eye | Science Fiction | Horror
Rock band Wanderlust is about to hit it big, guitarist Dave Kendall is sure of that. They're playing better venues, in front of bigger crowds-and the people showing up at the after parties are increasingly good-looking and cool. Some even radiate power, like "Master" Jeffries, the tall, saturnine man who seems to have some sort of weird control over Dave's fellow bandmates. But Dave's too tired to pay much attention to Jeffries. He's tired a lot, lately, and making music isn't as much fun as it used to be. Probably he's just working-and partying-too hard.
Luckily, Dave has a friend who takes what's happening to him very seriously. Diana Tregarde is a practicing witch and a Guardian of the Earth. It's her job to keep an eye on innocents like Dave and make sure they stay out of trouble and don't become someone's lunch. Jeffries has been on Diana's hit list since she first spotted him pursuing a young Romany. Di wasn't fast enough to stop him, but the Rom have their own protector-a dashing, charming, very attractive vampire named Andre Le Brel.
Together, the witch and the vampire face Jeffries and his evil minions in a battle for the soul of rock 'n' roll.
Diana Tregarde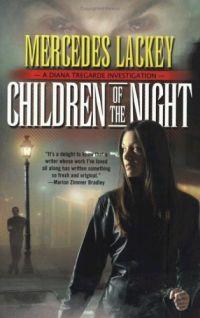 Children of the Night
#2.0
Amazon.com | BN.com | | |
Comments
7 comments posted.
I enjoyed the Twilight type - you know, the 'good' vampires :>)
(Karin Tillotson 2:57pm November 11, 2009)
The vampires from JR Ward's Black Dagger Brotherhood. The stories are heartwrenching, funny, sexy and just great!!! My favorite vamps are Rhage, Z and JM. Love that series.
(Josie Roetemeyer 4:46pm November 11, 2009)
Never really read any vampire books
until a few years ago. Have read some
of Christine Feehan's and Maggie
Shayne's books and the Twilight
series. Enjoyed them all. Am sampling
more paranormal books lately, so I'm
sure I'll be "seeing" more vampires.
(Patricia Barraclough 8:21pm November 11, 2009)
I enjoy the Twilight series and Charlaine Harris-Sookie Stackhouse series! I like the good vampires and the ones that are good being bad!
(Lisa Glidewell 8:33pm November 11, 2009)
I have to admit that I am a great fan of Sookie Stackhouse. I love the fact that Charlaine Harris can combine suspense with her special brand of humor. Her Southern vampire series is a great read.
(Rosemary Krejsa 8:37pm November 11, 2009)
I go back to Bram Stoker time & again.
(Mary Preston 10:53pm November 11, 2009)
I fell in love with vampires back when Interview with Vampire
came out.
(Gigi Hicks 10:58pm November 30, 2009)
Registered users may leave comments.
Log in or register now!