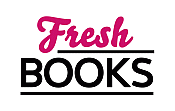 Your August adventures in reading
Jean Johnson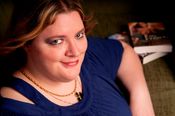 Jean lives in the Pacific Northwest with her cat and her plethora of plot-bunnies in her very own home; it's not a castle, but it's still a nice home. Her goal is to write books people love not only to read, but to reread. So far, she's succeeding. She loves hearing from her readers, so feel free to contact her via her website.
Log In to see more information about Jean Johnson
Log in or register now!
Series
Flame Sea | First Salik War
Books:
The Blockade, December 2016
First Salik War #3
Mass Market Paperback / e-Book
Dawn of the Flame Sea, April 2016
Flame Sea #1
e-Book
The Terrans, August 2015
First Salik War
Paperback / e-Book
Hardship, August 2014
Theirs Not to Reason Why #4
Paperback / e-Book
The Guild, May 2014
Guardians of Destiny #3
Paperback / e-Book
The Grove, December 2013
Guardians of Destiny #2
Paperback / e-Book
Hellfire, August 2013
Paperback / e-Book
Unbound, March 2013
Paperback / e-Book
Shifting Plains, October 2012
Paperback / e-Book (reprint)
An Officer's Duty, August 2012
Paperback / e-Book
The Shifter, May 2012
Paperback / e-Book
Agony/Ecstasy, December 2011
Trade Size / e-Book
A Soldier's Duty, August 2011
Paperback
The Flame, July 2011
Paperback
Finding Destiny, January 2011
Trade Size / e-Book
The Storm, May 2010
Sons of Destiny #6
Paperback
Bedtime Stories, April 2010
Trade Size
Shifting Plains, November 2009
Sons Of Destiny #9
Paperback
The Mage, April 2009
Sons Of Destiny #8
Trade Size
The Flame, December 2008
Sons of Destiny #7
Trade Size
The Storm, September 2008
The Sons of Destiny #6
Paperback
The Cat, June 2008
Sons of Destiny #5
Trade Size
The Song, February 2008
The Sons of Destiny #4
Paperback
Elemental Magic, November 2007

Trade Size
An Enchanted Season, October 2007
Paperback
The Master, September 2007
Sons of Destiny #3
Paperback
The Wolf, April 2007
Sons of Destiny #2
Trade Size
The Sword, February 2007
Sons of Destiny #1
Trade Size