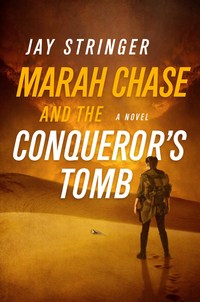 Pegasus Books
July 2019
On Sale: July 2, 2019
352 pages
ISBN: 1643130730
EAN: 9781643130736
Kindle: B07KGLL4VV
Hardcover / e-Book
Add to Wish List

Rogue archeologist Marah Chase is approached by MI6 with an impossible mission: to help them recover a dangerous treasure lost after the death of Alexander the Great.

Once a rising star in the field of archaeology, Marah Chase is now a black-market treasure hunter, her services available to the highest bidder. But when she\'s caught \"rescuing\" relics in Syria before they\'re destroyed by war, an MI6 officer named Joanna Mason approaches her with an offer she can\'t refuse: help save the world or rot in prison.

All Chase has to do is find Alexander the Great\'s lost tomb, recover an ancient weapon of mass destruction he may have used to conquer the earth, and destroy it before the bad guys can get it. Among those adversaries are a powerful church that believes in a forgotten epoch of advanced alien technology, the white supremacist thugs in its employ, and the rival archaeologist who recently left Chase for dead.

Chase can\'t resist a challenge—or the British spy recruiting her. There\'s just one problem. If Chase has any hope of unearthing Alexander\'s tomb before the forces hot on her heels do, she\'ll need the help of the one person she\'s been afraid to see since her fall from grace: Zoe Forrester, the heir to a hidden journal that holds the key—and Chase\'s ex-girlfriend.

A contemporary homage to the best adventure stories of literature, television, and film, Marah Chase and the Conqueror\'s Tomb is an action-packed, globe-trotting quest, perfect for anyone who\'s ever thought Indy really ought to be Jewish, female, and gay.
Start Reading MARAH CHASE AND THE CONQUEROR'S TOMB Now

Our Past Week of Fresh Picks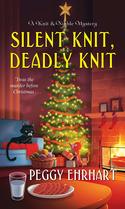 SILENT KNIT, DEADLY KNIT
by Peggy Ehrhart
Featured as Fresh Pick on November 18, 2019
When murder silences the Christmas cheer in charming Arborville, New Jersey, Pamela and her Knit and Nibble pals must unravel the most bone-chilling mystery Read More »

Perfect cozy mystery to curl up with by the fire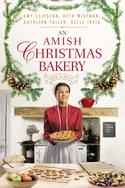 AN AMISH CHRISTMAS BAKERY
by Amy Clipston, Kelly Irvin, Beth Wiseman, Kathleen Fuller
Featured as Fresh Pick on November 17, 2019
From bestselling authors in the Amish genre come four delicious stories perfect for celebrating love, joy, and the holiday season. Cookies and Cheer by Read More »

A wonderfully gut selection of four festive novellas full of hope, forgiveness and festive joy!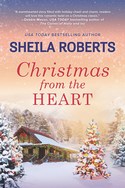 CHRISTMAS FROM THE HEART
by Sheila Roberts
Featured as Fresh Pick on November 16, 2019
USA TODAY bestselling author Sheila Roberts takes readers to the charming, snowbound town of Pine River in this irresistible holiday romance.Sometimes you need to Read More »

Christmas comes to Pine River!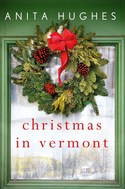 CHRISTMAS IN VERMONT
by Anita Hughes
Featured as Fresh Pick on November 15, 2019
A sweet holiday love story about the magic of synchronicity and fate set at a quaint Vermont inn during the week after Christmas.Emma can Read More »

FATE BRINGS SECOND CHANCES IN ROMANTIC VERMONT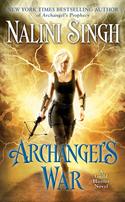 ARCHANGEL'S WAR
by Nalini Singh
Featured as Fresh Pick on November 14, 2019
Return to New York Times bestselling author Nalini Singh's darkly passionate Guild Hunter world, where human-turned-angel Elena Deveraux, consort to Archangel Raphael Read More »

Surprising, riveting and just a little heartbreaking

Angelic warfare reaches pitched battle, as love and loyalty fight true evil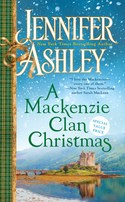 A MACKENZIE CLAN CHRISTMAS
by Jennifer Ashley
Featured as Fresh Pick on November 13, 2019
Celebrate the holidays with New York Times bestselling author Jennifer Ashley's Mackenzie clan in two heartwarming novellas.Includes a never before published Read More »

A delightful mix of holiday mystery, humor, and romance!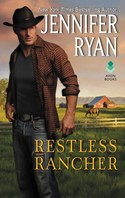 RESTLESS RANCHER
by Jennifer Ryan
Featured as Fresh Pick on November 12, 2019
If you like bad-boy heroes, western settings, and a sexy, sassy heroine you will love Jennifer Ryan's newest Wild Rose Ranch book! Perfect Read More »

A sexy heroine wakes up a RESTLESS RANCHER

Sometimes you have to dig deep to find your life.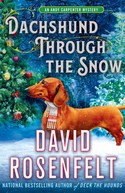 DACHSHUND THROUGH THE SNOW
by David Rosenfelt
Featured as Fresh Pick on November 11, 2019
This Christmas, lawyer Andy Carpenter and his golden retriever, Tara, can't say no to helping young Danny and his dachshund, Murphy. Lawyer Andy Carpenter Read More »

Perfect mystery to cuddle up with this holiday season!