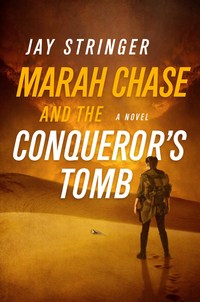 Pegasus Books
July 2019
On Sale: July 2, 2019
352 pages
ISBN: 1643130730
EAN: 9781643130736
Kindle: B07KGLL4VV
Hardcover / e-Book
Add to Wish List

Rogue archeologist Marah Chase is approached by MI6 with an impossible mission: to help them recover a dangerous treasure lost after the death of Alexander the Great.

Once a rising star in the field of archaeology, Marah Chase is now a black-market treasure hunter, her services available to the highest bidder. But when she\'s caught \"rescuing\" relics in Syria before they\'re destroyed by war, an MI6 officer named Joanna Mason approaches her with an offer she can\'t refuse: help save the world or rot in prison.

All Chase has to do is find Alexander the Great\'s lost tomb, recover an ancient weapon of mass destruction he may have used to conquer the earth, and destroy it before the bad guys can get it. Among those adversaries are a powerful church that believes in a forgotten epoch of advanced alien technology, the white supremacist thugs in its employ, and the rival archaeologist who recently left Chase for dead.

Chase can\'t resist a challenge—or the British spy recruiting her. There\'s just one problem. If Chase has any hope of unearthing Alexander\'s tomb before the forces hot on her heels do, she\'ll need the help of the one person she\'s been afraid to see since her fall from grace: Zoe Forrester, the heir to a hidden journal that holds the key—and Chase\'s ex-girlfriend.

A contemporary homage to the best adventure stories of literature, television, and film, Marah Chase and the Conqueror\'s Tomb is an action-packed, globe-trotting quest, perfect for anyone who\'s ever thought Indy really ought to be Jewish, female, and gay.
Start Reading MARAH CHASE AND THE CONQUEROR'S TOMB Now

Our Past Week of Fresh Picks
HOW THE LIGHT GETS IN
by Jolina Petersheim
Featured as Fresh Pick on July 19, 2019
From the highly acclaimed author of The Outcast and The Alliance comes an engrossing novel about marriage and motherhood, loss and moving on. When Ruth Read More »

New beginnings in a new world

The cranberry harvest helps a young widow come to terms with grief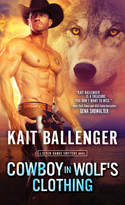 COWBOY IN WOLF'S CLOTHING
by Kait Ballenger
Featured as Fresh Pick on July 18, 2019
Born a cowboy and bred a warrior... High Commander Colt Cavanaugh has spent his life defending his pack and its sprawling ranchlands. But the hardened Read More »

A sensual story about love and cowboys with added bite!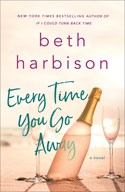 EVERY TIME YOU GO AWAY
by Beth Harbison
Featured as Fresh Pick on July 17, 2019
In New York Times bestselling author Beth Harbison\'s most emotional novel ever, a fractured family must come together at a beach house haunted by Read More »

A love story that will pull on your heartstrings... impossible-to-put-down!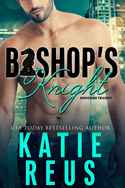 BISHOP'S KNIGHT
by Katie Reus
Featured as Fresh Pick on July 16, 2019
The Bishop siblings' family is on the verge of collapse as all three find themselves embroiled in danger. Family bonds may keep them alive Read More »

They take the past, present and make a future.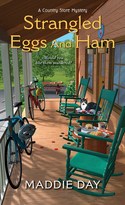 STRANGLED EGGS AND HAM
by Maddie Day
Featured as Fresh Pick on July 15, 2019
Robbie Jordan's rustic country store is growing in popularity. But when a dead body appears, it turns out that Robbie's home-style cooking Read More »

Who was willing to commit murder over a resort?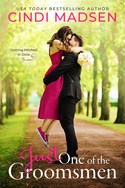 JUST ONE OF THE GROOMSMEN
by Cindi Madsen
Featured as Fresh Pick on July 14, 2019
Addison Murphy is the funny friend, the girl you grab a beer with—the girl voted most likely to start her own sweatshirt line. And Read More »

A fabulous bit of storytelling that combines emotional wow with erotic woo hoo!

A hilarious rom-com about best friends who may be something more...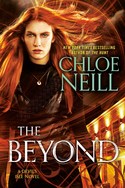 THE BEYOND
by Chloe Neill
Featured as Fresh Pick on July 13, 2019
Sensitive Claire Connolly must journey to another world in the electrifying fourth installment of Chloe Neill's post-apocalyptic urban fantasy series. It's been Read More »

Will the Seelies and a Category 5 hurricane wipe out New Orleans for good?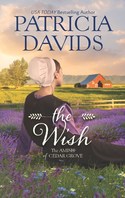 THE WISH
by Patricia Davids
Featured as Fresh Pick on July 12, 2019
A heartwarming Amish romance from USA Today bestselling author Patricia Davids. Second chances come at the most unexpected times… Widow Laura Beth Yoder longs for Read More »

This Kansas Amish farm provides the best crop of summer