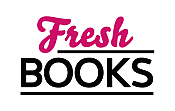 Get a great read for October
"Marah Chase must find Alexander the Great's tomb before some really bad people do it..."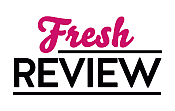 Reviewed by Magdalena Johansson
Posted July 5, 2019

Marah Chase was once a promising archaeologist. However, some bad events have made her persona non grata in the field. So, now she works as a black-market treasure hunter instead. And, she's in the middle of a mission going horribly wrong when she's saved at the last minute. It seems that MI6 has a special mission for her - to find Alexander the Great's lost tomb, and especially the weapon that is said to be buried with him. The problem is that she needs the help of her ex-girlfriend to find the tomb...
Now, books like MARAH CHASE AND THE CONQUEROR'S TOMB are usually something I love to read. However, despite the promising blurb, this book not rock my socks. And, thinking back, I have to admit that this book never really got my blood pumping from the very start. I so wanted to like Marah Chase, but I've read about rogue archaeologists before, and Marah just lacks the special ingredient for me to like her. She falls flat to me, and the same can be said for the rest of the characters, like MI6 officer Joanna Mason and Marah's ex Zöe Forrester. I do give the author credit for creating a gay main character. However, as a character, she is just so uninteresting to read about.
Storywise I felt that the story worked best at the beginning but, sadly, slowly as the story progressed I continued to lose interest. I found the idea of finding the tomb of Alexander the Great interesting, but the execution of it just left me wanting something more thrilling. I think if you read this book and find the characters interesting, will you probably enjoy the book more than I did. For the right reader, who likes action thrillers this book will probably work.
SUMMARY
Rogue archeologist Marah Chase is approached by MI6 with an impossible mission: to help them recover a dangerous treasure lost after the death of Alexander the Great.

Once a rising star in the field of archaeology, Marah Chase is now a black-market treasure hunter, her services available to the highest bidder. But when she\'s caught \"rescuing\" relics in Syria before they\'re destroyed by war, an MI6 officer named Joanna Mason approaches her with an offer she can\'t refuse: help save the world or rot in prison.

All Chase has to do is find Alexander the Great\'s lost tomb, recover an ancient weapon of mass destruction he may have used to conquer the earth, and destroy it before the bad guys can get it. Among those adversaries are a powerful church that believes in a forgotten epoch of advanced alien technology, the white supremacist thugs in its employ, and the rival archaeologist who recently left Chase for dead.

Chase can\'t resist a challenge—or the British spy recruiting her. There\'s just one problem. If Chase has any hope of unearthing Alexander\'s tomb before the forces hot on her heels do, she\'ll need the help of the one person she\'s been afraid to see since her fall from grace: Zoe Forrester, the heir to a hidden journal that holds the key—and Chase\'s ex-girlfriend.

A contemporary homage to the best adventure stories of literature, television, and film, Marah Chase and the Conqueror\'s Tomb is an action-packed, globe-trotting quest, perfect for anyone who\'s ever thought Indy really ought to be Jewish, female, and gay.
---
What do you think about this review?
Comments
No comments posted.

Registered users may leave comments.
Log in or register now!