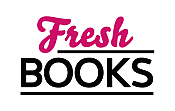 Let your reading bloom in May
Marie Harte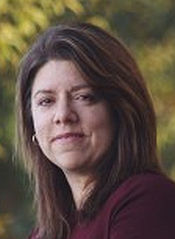 Blogging at Fresh Fiction
Marie Harte | My Top Five Favorite Workplace Romances
May 21, 2019
My top five favorite workplace romances? The author who immediately comes to mind on workplace romances is Read More...
Marie Harte | Marines Do It Best
January 22, 2019
Iíll just admit it. I have a thing for a man in uniform. Having spent several years in the U.S. Marine Corps, I Read More...
Marie Harte | The End ... or
May 7, 2018
Sadly, the Donnigans series is coming to a close with Read More...
Marie Harte | 5 Ways Lou Plans to Woo His Lady
January 2, 2018
Lou Cortezóbadass mechanic, amazing paint specialist, artist extraordinaire, and lady killer. Lou knows women. He's got his mother, grandmother, five sisters, and over Read More...
Marie Harte | Not my favorite "A" Word but necessary!
July 12, 2017
Angst, the A word. Iím not a big angsty person. Iím low-key, donít like a lot of drama, and tend to Read More...
Top 5 Characteristics of a Body Shop Bad Boy
February 7, 2017
In ZERO TO SIXTY, bad boy mechanic Sam Hamilton is gruff, huge, and tattooed. He Read More...
Marie Harte | A Baby, 3 Assassins and a Question!
January 24, 2017
Sometimes itís good to be bad. I know in romances, there has to be core of honor and integrity in the hero. I completely Read More...
A Top 10 Marie Harte Like List
November 9, 2016
Hi! Iím Marie Harte, a book lover, romance novelist, mother to two boys, caretaker of a puppy and cat (who rules the house), and Read More...
Marie Harte | The Top Five Ways to Keep It Fresh
September 7, 2016
Thanks for having me at Fresh Fiction. Iíve written over a hundred books. And after writing a hundred romance books, itís not so Read More...
Marie Harte | My Top Five Favorite Scenes From TEST DRIVE
June 8, 2016
Marie Harte stopped by to share with us! So, without further ado, here are five mouth watering scenes from her Read More...
Marie Harte | Paranormal is Back
March 17, 2016
Paranormal is back! Not that it ever really went away, but like everything else in romance-land, trends glut the market. For a Read More...
Marie Harte | A Fan of Series Romance
November 4, 2014
I am a huge fan of series romance. Not the kind where one pair of characters star in several books (known as a serialóthough Read More...
Marie Harte | Ruining Mr. Perfect
October 8, 2014
Itís never easy being a middle child, and thatís kind of how I think of book 3 in my McCauley Brothers Read More...
Marie Harte | THE TROUBLEMAKER NEXT DOOR
June 11, 2014
Iíve been writing professionally for ten years, making a fulltime living at it for the past six. So why should I be so excited Read More...
Caffeine addict, boy referee, and romance aficionado, USA Today bestselling author Marie Harte has over 100 books published with more constantly on the way. Writing romance, and in particular erotic romance, across the genres, she's created stories set on other worlds, among paranormal creatures, and between normal men and women seeking true love.
Marie is a confessed bibliophile and devotee of action movies. Whether hiking in Central Oregon, biking around town, or hanging at the local tea shop, sheís constantly plotting to give everyone a happily ever after. Visit her website and fall in love.
Interviews for Marie Harte
Interview: Marie Harte talks about her newest romance ALL I WANT FOR HALLOWEEN
All I Want for Halloween
October 4, 2017
Log In to see more information about Marie Harte
Log in or register now!
Series
Good To Go | McCauley Brothers | Wicked Warrens | The Works | Ethereal Foes | Best Revenge | Mark of Lycos | Body Shop Bad Boys | Donnigans | Triggerman, Inc. | Movin' On
Books:
Handle with Care, September 2019
Mass Market Paperback
Smooth Moves, June 2019
Veteran Movers #2
Mass Market Paperback
The Whole Package, February 2019
Movin' On #1
Mass Market Paperback
The Whole Package, February 2019
Movin' On #1
e-Book (reprint)
The Only Thing, May 2018
Donnigans #3
Mass Market Paperback
Collision Course, January 2018
Body Shop Bad Boys #4
Mass Market Paperback
Any Given Snow Day, December 2017
e-Book
All I Want for Halloween, October 2017
Mass Market Paperback
Just The Thing, July 2017
Donnigans #2
Paperback
Zero to Sixty, February 2017
Body Shop Bad Boys #3
Paperback
Contract Signed, January 2017
Triggerman, Inc. #1
e-Book
A Sure Thing, November 2016
Donnigans #1
Paperback
Roadside Assistance, September 2016
Body Shop Bad Boys #2
Paperback
Test Drive, June 2016
Body Shop Bad Boys #1
Paperback
Enemy Red, March 2016
Mark of Lycos #1
e-Book
Havoc & Hell, July 2015
Ethereal Foes #3
e-Book
The Dragon's Demon, June 2015
Ethereal Foes #1
e-Book
Duncan's Descent, June 2015
Ethereal Foes #2
e-Book
Served Sweet, April 2015
Best Revenge #3
e-Book
Served Hot, January 2015
Best Revenge #2
e-Book
What To Do With A Bad Boy, November 2014
McCauley Brothers #4
Paperback
Ruining Mr. Perfect, October 2014
McCauley Brothers #3
Paperback
Served Cold, September 2014
Best Revenge #1
e-Book
How To Handle A Heartbreaker, August 2014
McCauley Brothers
Mass Market Paperback
Dark Fates, August 2014
e-Book
Wetwork, July 2014
The Works #3
e-Book
A Major Distraction, July 2014
Good to Go #3
e-Book
Bending the Rules, July 2014
Wicked Warrens #5
e-Book
The Troublemaker Next Door, June 2014
McCauley Brothers
Paperback
A Major Attraction, May 2014
Good To Go #1
e-Book
Making the Grade, March 2014
e-Book
Prey & Prejudice, December 2013
Hardcover
By the Tail, September 2013
Cougar Falls
e-Book
Love in Electrice Blue, June 2013
Hardcover
Raising the Bar, March 2013
e-Book
Working Out, June 2012
The Works #2
e-Book
Bodywork, December 2011
The Works #1
e-Book
Storming His Heart, June 2011
e-Book
To Hunt A Sainte, May 2011
Westlake Enterprises #1
Trade Size
Journeyman's Ride, May 2011
e-Book
Foxy Lady, October 2010
Cougar Falls
e-Book
Circe's Recruits: Derrick, February 2010
Circe's Recruits
Paperback
Creating Chemistry, March 2009
Creations
e-Book
Circe's Recruits: Zack & Ace, January 2009
Circe's Recruits
e-Book
Guardian's Redemption, November 2008
Storm Lords
Paperback
Circe's Recruits: Roane, November 2008
Circe's Recruits
e-Book
Creation's Control, September 2008
Creations
e-Book
The Perfect Creation, June 2008
Creations
e-Book
Rachel's Totem, April 2008
Cougar Falls
e-Book
I Dream Of Dragons, March 2008
Volume 1
Paperback
Enjoying the Show, December 2007
Wicked Warrens
e-Book