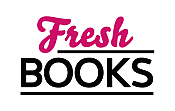 November's best reads...
Reviews
1 - 20 of 87 ( prev | next )
Lush
by Lauren Dane
"The most delicious dessert."
Posted January 29, 2014

In recent months Mary Whaley has seen her three best friends find the loves of their lives. Unlike her friends Mary isn't looking for love and has no jealousy that they have paired off. Mary has just expanded her catering business and supper club and she is focused on Read more...



Rush
by Maya Banks
"Hotter than a Phoenix summer!"
Posted January 29, 2014

Gabe Hamilton is one of the sexiest, most powerful businessmen. Gabe along with his two best friends Ash and Jace have gone from childhood friends to three of the richest men in America. Gabe isn't just powerful in the boardroom he controls the bedroom as well. After a bitter Read more...



Bare It All
by Lori Foster
"Bared to You"
Posted January 29, 2014

Detective Reese Baredon doesn't considers him-self an expert on women but he has had no problems finding his fair share of sexy willing women to share his bed. Reese fills his days capturing the worst sort of criminals and his nights enjoying the life of a single man Read more...



Hope Springs
by Mari Carr
"It takes three to be complete."
Posted January 28, 2014

Hope Compton has a loving mother and two loving fathers. Unlike other girls who have two fathers, one a biological and the second a step-father; Hope has two fathers who share in a unique marriage and life as part of a triad with her mother. It has always been Read more...



Colters' Gift
by Maya Banks
"A Perfect Ending"
Posted November 17, 2013

The end is here and while it is bittersweet author Maya Banks' final chapter in the Colter Legacy series, COLTERS' GIFT is just as decadent as her first. COLTERS' GIFT picks up right where Callie and Max's story left off. Lauren Wilder, Max's sister has begun Read more...



Hitched
by Erin Nicholas
"When the Past Meets the Present What Will the Future Hold?"
Posted August 4, 2013

Allison Ralston loves her family. Caring for her two brothers and father is her priority. When Allie's mother got sick and died, it was Allie that held it all together and kept everyone going. Allie ensures her family eats, has a clean home and clean clothes to wear. Allie Read more...



Mustang Sally
by Jayne Rylon
"Stirring depiction of love without boundaries"
Posted August 4, 2013

When Salome "Sally" Rider walked in on the two men she loves screwing some whore in their garage, she packs her bags and hits the open road. Sally heads to visit the crew to get a break and see how they share polyamorous relationships. Sally is really interested in Devon Read more...



Death, Taxes, and Hot Pink Leg Warmers
by Diane Kelly
"Special Agent for the IRS or Agent 007?"
Posted August 4, 2013

Special Agent for the Criminal Division of the IRS, Tara Holloway has had a few bumps in her life and career. Recently Tara had her head bashed in with a baseball bat by a suspect. As a result of Tara's injury her undercover coworker Nick Pratt couldn't hold Read more...



Wild Card
by Lora Leigh
"Bring me back to life"
Posted August 3, 2013

As a Navy SEAL Nathan Malone understood the risks involved. Nathan has come home from missions broken and battered but he always came home. When a quick mission to rescue three girls goes terribly wrong Nathan is presumed dead and his wife, Sabella is given the news she has just Read more...



Hungry Like A Wolf
by Christine Warren
"a deliciously sensual novel pack full of intrigue and suspense"
Posted August 1, 2013

Honor Tate has always trained to one day lead her pack but she didn't count on it happening so soon. When her father, the alpha dies as his second in command Honor succeeds him and becomes the Alpha of New England's White Paw Pack. While Honor is cunning Read more...



Blackbird Lake
by Jill Gregory
"This Ain't No One-night Rodeo"
Posted July 31, 2013

When Carly McKinnon learns her one night stand resulted in an unexpected pregnancy she decides she wants to leave the east coast and raise her baby in Lonesome Way, Montana. It is the only place she felt safe and at home. After years of loss and disappointments Carly is excited Read more...



Turn And Burn
by Lorelei James
"Bigger, Brighter than the Fourth of July"
Posted July 31, 2013

Tanna Baker is a Texas born and bred ranch girl and three time national champion barrel racer. Tanna has always worked hard and played even harder. Tanna embraces her reputation of "Wild Child" on the rodeo circuit. She believes in keeping it light and fun and then moving on. With Read more...



A Seal Wolf Christmas
by Terry Spear
"It's beginning to look a lot like Christmas"
Posted July 26, 2013

Anna Johnson is a tough as nails she-wolf that is part of a special SEAL team made up of all were-wolves. As the point person on her team, Anna often is the wolf to lead the way into hostile situations. It's her job to make sure the Read more...



King Cobra
by Jayne Rylon
"Love is What Matters"
Posted April 7, 2013

Eli "King Cobra" London hasn't been able to stop fantasizing about all the possibilities his Hot Rod family have ahead of them after visiting his cousin Joe. Joe's construction crew is a very close family of sorts. So close in fact they share everything including a polyamorous relationship Read more...



Winter's Thaw
by Jayne Rylon, Mari Carr
"Grabs hold of your heart and take you on the tumultuous romantic journey."
Posted March 30, 2013

Sienna Compton is a woman who knows her mind and has her life all mapped out for herself. Sienna has known who she was going to marry, what she was going to be when she grew up, and where she would live since she turned sixteen. There is no doubt Read more...



A Highland Werewolf Wedding
by Terry Spear
"A delightfully amusing romantic novel."
Posted March 30, 2013

Elaine Hawthorn had just buried her parents and her three uncles are explaining how they have agreed to a mating for her. Distraught, Elaine begs her privateer uncles to take her on their next voyage to Scotland. Miserable from mourning the loss of her parents and her sea sickness, things Read more...



Perfect Fit
by Carly Phillips
"Arrested Entanglement"
Posted March 26, 2013

After three successful Serendipity novels author Carly Phillips is ready to take readers on new adventures with her first spin-off PERFECT FIT, book 1 of Serendipity's Finest series. Michael Marsden has come home to Serendipity to fill in for his dad as chief of police while his dad Read more...



That Scandalous Summer
by Meredith Duran
"A steamy delight that will warm you up this cold winter."
Posted January 30, 2013

Lord Michael de Grey is fed up with his brother Alastair, the Duke of Marwick wallowing in self-pity and becoming the drunkard their father was. Michael cannot believe how Alastair has fallen apart after losing his wife and discovering her secret life but here he is standing before the Read more...



The Earl Is Mine
by Kieran Kramer
"Can this Earl Build his Happily Ever After?"
Posted January 23, 2013

Gregory Sherwood, the Earl of Westdale has returned to England after running away from heartbreak to America to study Architecture. Gregory is back and looking to become a successful architect and to find his future marchioness. Years ago the Earl was foolish enough to try and marry for love when Read more...



The Temptation Of Your Touch
by Teresa Medeiros
"A Sultry Gothic Tale"
Posted January 23, 2013

Lord Maximillian Burke is headed to his own personal hell. The scandal of being jilted at the altar should have been bad enough to doom him. Unfortunately for Max his would be bride ran off and married his younger brother Ash and they are living happily ever after with their Read more...



Jessica Dunn
Jessica was born February 23, 1971 in Tucson, AZ where she lived until 1995, when her family relocated to her current home of Phoenix, AZ. She married her high school sweetheart Brad just three weeks after graduation. Ten short months later, the first of four children was born. Andrew was born with a rare congenital heart defect and at seven months old he had two emergency heart surgeries, suffered two strokes and was just breaths away from death. The two month hospital stay laid the foundation of the woman she is today. Previously studying law, Jessica decided nursing would be the career choice for her. That career had to be put on hold as being a mom was more important to her. Two years after Andy, Zachary was born. Everyone thought they were crazy to have a second child when Andy required so much from them but Brad and Jessica always knew they wanted a large family. Just two years after Zach, the one and only princess in the family was born. Katherine was just a handful of months old when they learned there would be another Brubaker on the way. 'ÄúThe baby'ÄĚ, Benjamin arrived in 1996 with the same heart defect that Andy suffered. There was much fear and apprehension when Ben had to have his first heart surgery at just five weeks. The surgery was a success and Ben had the complete repair at one year of age. Once Ben was in first grade and in school full time, it was time for Jessica to head back to school. Nursing school was a challenge that she met, unfortunately just three months before graduating with her BSN her marriage ended. The summer before her husband moved out was the hardest of her life but Katie introduced reading to her mom. The two bonded over the Twilight series and as they say, that is that. Jessica became hooked and reading became her favorite pastime. The divorce was short lived. Brad had gone to counseling and wanted to give the relationship another try. The two went to counseling and formed a new relationship. They became best friends and lovers and finally had the relationship everyone dreams of. February 14, 2010 they remarried and as in fairy tales, lived Happily Ever After. Working as a nurse, raising her growing family (Zachary got married), and spending quality time with Brad, and of course reading fills her days and nights. Averaging a book a day, Jessica is very excited to enter this next phase of her life to begin reading and writing reviews. Who knows she may even start writing a book, about raising special needs kids. Whatever happens, it will be an adventure and one she is eager to take.
Features & Posts
No posts found.
No comments posted.