"Love is What Matters"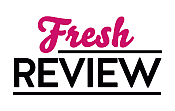 Reviewed by Jessica Dunn
Posted April 7, 2013

Romance | Romance Erotica Sensual
Eli "King Cobra" London hasn't been able to stop fantasizing about all the possibilities his Hot Rod family have ahead of them after visiting his cousin Joe. Joe's construction crew is a very close family of sorts. So close in fact they share everything including a polyamorous relationship. Joe's crew seems to have it all. Eli would love to try and have that kind of relationship with the six guys and one woman that make up the Hot Rods but he fears it ruining what they have together. Unfortunately for Eli, he didn't visit Joe on his own. Eli's best friend Alanso was there for a hand on demonstration what the Hot Rods could share. Eli can't forget what it felt like to share the erotic pleasure with Al. But now Al is pressuring him to bring that experience into their daily lives. What if they can't handle it? What if their makeshift family is torn apart by trying to "have it all"?
Alanso "Al" Diaz is tired of pretending. Al had is eyes opened when he and Eli visited Joe. Having Eli's hand on him finally made him feel "right". Ever since they returned Eli has held back explaining that the Hot Rods would be ripped apart if they explored relationships like the crew has. Al can't take it any longer his love for Eli is so much more than friendship. Al is done pretending he only likes women; he wants to be with Eli in every way. Al decides if Eli is too stubborn to admit his feelings to the Hot Rods then Al is going to look elsewhere to become the man he is meant to be.
KING COBRA is a spectacularly sensuous story. Author Jayne Rylon has created this first book in her Hot Rod series as a spin-off of her successful Power Tools series. Rylon introduces Eli and Al to readers in Hammer It Home, Book 6 of Power Tools. When KING COBRA begins readers get to see Eli and Al's perspective of that "hands on" demonstration of the Power Tools "loving".
That is just what it is, loving. The bonds between the crew are based in the love the men had for one another before they met the women in their lives. As they paired off with their wives they realized they still wanted to share with their male lovers. It took/takes hard work and communication but now they have a polyamorous relationship that will stand the tests of time. Eli and Al both want to bring that type of relationship to the Hot Rods. They desire each other and both want to be with others within the Hot Rods. Eli has been the leader of these misfit grease monkeys for years. They seem to have faced all life has to offer together but this; well could this be too much?
KING COBRA is filled with erotic sex scenes that will have your pulse quickening and leave you breathless. This story can be read as a standalone from the Power Tools series but to have a true understanding of the polyamorous relationship I highly recommend reading the Power Tool series first, in order. The love Eli and Al have is soul deep and they captured my heart. This book is so much more than a gay or bisexual romance, the love the characters share is the heart and soul of this novel. I wait with bated breath to share in that love of the Hot Rods in book 2, Mustang Sally.
SUMMARY
After Eli's mother died, his father honored her life's mission as a social worker by taking in several kids from the wrong side of the tracks. Not all of them stuck, but those who did became Eli's quasi family.
Their bonds, forged in fires set by their personal demons, are unbreakable—or so Eli wants to believe. Especially since he and Alanso, his best friend and head mechanic, witnessed the overpowering allure of polyamory while visiting the Powertools crew.
Much as Eli would like to deepen the relationships among his foster brothers and sister in the Hot Rods Restoration Team, he's hesitant to risk everything on a quick romp behind a stack of tires.
But when Eli catches Alanso exploring their mutual fantasy at a known hookup spot in a public park, all bets are off. And Eli must decide if it's time to jump in full throttle—and trust his instincts to guide him through the night. If the pair can dodge the potholes in their own relationship, maybe they can race together toward the unconventional arrangement with Mustang Sally they both desire.
Warning: Fasten your seatbelts, this is going to be a wild (and naughty) ride!
---
What do you think about this review?
Comments
No comments posted.

Registered users may leave comments.
Log in or register now!