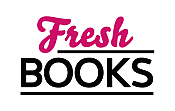 Pick up great June books for summer reading
Christine Warren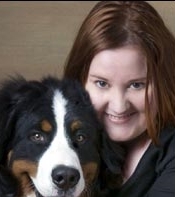 Blogging at Fresh Fiction
Christine Warren talks sexy shifters
November 14, 2017
Christine Warren, author of HARD BREAKER, chatted with Fresh Fiction about her latest book, where she sees the series going, and whether or not she Read More...
Since her early days of hiding the luridly covered paperbacks under her pillows so her parents wouldn't catch her reading past her bedtime, Christine Warren has suffered an addiction to romance novels. Discovering Ellora's Cave turned her into a positive junkie by introducing her to the world of Romantica, but it also proved to be an inspiration for the long-time writer. After penning everything from poems to short stories to screenplays, she discovered her real calling in erotic romance and happily penned her first e-book about a sexy Russian vampire and a woman with too many friends.
Christine spends most of her time thinking about sex — which is really no different from what she's always done — but now she puts those thoughts into her computer screen and hopes her audience enjoys reading them as much as she enjoys writing them!
Log In to see more information about Christine Warren
Log in or register now!
Series
Others | Gargoyles | Alphaville
Books:
Your Lion Eyes, December 2021
Alphaville #2
Mass Market Paperback
Baby, I'm Howling For You, February 2018
Alphaville #1
Mass Market Paperback / e-Book
Something To Howl About, January 2018
Alphaville prequel
e-Book
Hard Breaker, November 2017
Beauty and Beast (Gargolyes)
Mass Market Paperback / e-Book
Hard to Handle, February 2017
Gargoyles Series
Paperback / e-Book
Rocked by Love, March 2016
Gargoyles #4
Paperback / e-Book
Hard As A Rock, April 2015
Gargoyles #3
Mass Market Paperback / e-Book
Stone Cold Lover, September 2014
Gargoyles Series
Paperback / e-Book
Heart Of Stone, January 2014
Gargoyles
Paperback / e-Book
Hungry Like A Wolf, July 2013
A Novel of the Others
Paperback / e-Book
Drive Me Wild, December 2012
Paperback / e-Book
On The Prowl, May 2012
Paperback / e-Book
Not Your Ordinary Faerie Tale, November 2011
The Others #5
Paperback / e-Book
Black Magic Woman, May 2011
Others #4
Paperback
Prince Charming Doesn't Live Here, November 2010
The Others
Paperback
Born To Be Wild, March 2010
The Others #15
Mass Market Paperback
Big Bad Wolf, October 2009
The Others #2
Mass Market Paperback
Huntress, July 2009
Mass Market Paperback
You're So Vein, April 2009
The Others #14
Mass Market Paperback
One Bite With A Stranger, October 2008
The Others #1
Mass Market Paperback
Walk on the Wild Side, June 2008
The Others #13
Mass Market Paperback
Wolf At the Door, May 2008
The Others #9
Mass Market Paperback (reprint)
Howl at the Moon, November 2007
The Others #12
Paperback / e-Book
No Rest for the Witches, October 2007
Paperback
The Demon You Know, May 2007
The Others #11
Paperback
She's No Faerie Princess, November 2006
The Others #10
Paperback
Wolf at the Door, March 2006
The Others #9
Paperback