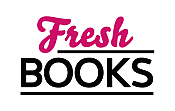 Explore new books in September
Reviews
101 Ways To Save Money On Healthcare
by Cynthia J. Koelker
"Take charge of your health and finances"
Posted January 13, 2011

The current job crisis and lack of access to affordable healthcare for many Americans makes this book worth its weight in health insurance and finance gold. Insured or uninsured, everyone could use tips for saving on medical supplies and services, and this book is perfect for just that. While some Read more...



Wicked, Sinful Nights
by Julia Latham
"A Knight in shining armor will be her death or life"
Posted May 17, 2010

Healer Sarah Audley is suspected of seducing and murdering her five-year- old charge's father, a high ranking member in a league of elite knights. But there's no evidence of her guilt. Fellow members of the League of the Blade have ordered an investigation into his death by Read more...



Hallowed Circle
by Linda Robertson
"Who will be the last witch standing at a Coven High Priestess competition?"
Posted May 17, 2010

Nominated to participate in the Eximium, the formal competition for the position of the High Priestess of a powerful Ohio coven, Persephone Isis Alcmedi wants to decline. Having recently taken in the young daughter of a werewolf who she kenneled after she was killed and helping her to deal with Read more...



Bachelor Cop
by Carolyn McSparren
"His Cold Case Is About To Get Hot"
Posted May 17, 2010

Cold case detective Randy Railsback is curious about the new student in his self-defense class, whom he secretly nicknames "Streak." Her real name is Helena but she's a bit too aggressive during the practice drills and Randy suspects that she carries a lot of anger. English Professor Helena Read more...



Temptation
by Leda Swann
"An Innocent Letter Leads to Wanton Passion"
Posted May 1, 2010

Nurse Beatrice Clemens begins correspondence with her brother's comrade, Captain Percival Carterton, simply to ease his loneliness while he's on military duty in South Africa. However, her letters are so engaging that Percival feels as if he knows Beatrice and begins to fall in love with her. He Read more...



To Serve And Protect
by Delilah Devlin, Kit Tunstall, Arianna Hart, Trista A Michaels
"Four sexy men who serve and protect in more ways than one"
Posted April 18, 2010

Convince Me by Arianna Hart Once an abuse victim, Sareena Wilton volunteers her time at a battered women's shelter. She also gets to work with the stoic but sexy NYPD cop Brogan Donahue. Intimidated by what he perceives as a socialite background, Brogan thinks Sareena would never date a Read more...



In The Garden Of Sin
by Louisa Burton
"From 17th century Europe to modern day New York this first person narrative is a worthy read."
Posted April 18, 2010

In the Garden of Sin (two stories) by Louisa Burton The English Courtesan Highborn Englishwoman Hannah Goodchild changes her last name to Leeds and offers herself as an erotic arts apprentice in Italy to gain access to the Duke of Buckingham. Britain is at war with Spain and the information Read more...



Trick Or Treat
by Jan Springer, Tawny Taylor, Charlene Teglia, N.J. Walters
"Sample four tasty treats in one book!"
Posted April 18, 2010

N. J. Walters' Unmasking Kelly features plus-sized heroine, Kelly Allen, who because of her six feet tall height and size 16 body, lacks confidence in the seduction department. Her best friend gives her a makeover that transforms the busty, auburn haired beauty into a sexy siren and convinces her Read more...



Bound By Honor
by Colette Gale
"Who knew the Sheriff of Nottingham could be so sexy?"
Posted April 18, 2010

Maid Marian, widowed lady of the house of Morlaix, enters the court of Prince John as a spy for his mother the Queen. Once there her beauty draws the attention of three men: the prince, Sir William of Wendeval (The Sheriff of Nottingham), and Robin "Hood" of Locksley: But the Read more...



No Greater Pleasure
by Megan Hart
"A handmaiden whose live mission is to deliver pleasure."
Posted February 8, 2010

Tranquilla Caden (Quilla) is a handmaiden in The Order of Solace, a quasi religious order of women who exist for the sole purpose of restoring joy to the clients who hire them. Quilla's latest client, alchemist Lord Gabriel Delessan, has requested her services as a mock housekeeper of his Read more...



Degrees Of Passion
by Michelle M. Pillow
"Longs hours at work end in seduction."
Posted February 8, 2010

Sasha Matthews had fallen for Trevor Kingston the moment they met. Though her motivation had been more about the superficial -- Trevor's rich, handsome, and charming -- than about who Trevor is as a person. After three years of "secret" dating, Sasha receives a dose of reality when a photo in Read more...



Cry For Passion
by Robin Schone
"Sex that knows no sin and love that has no limitations."
Posted February 8, 2010

After she is a witness in a divorce trial, Rose Clarring realizes that true love and passion do exist. She has spent more than a decade in a passionless marriage and now seeks to experience the passion she has only heard about. She decides to divorce her husband and be Read more...



Skin Deep
by Mark Del Franco
"Can feys, humans, and other magical creatures coexist peacefully in the modern world?"
Posted November 23, 2009

Laura Blackston, Washington D.C. Fey Guild public relations manager, is a woman of many talents -- and disguises. With the use of a three-carat emerald, she expertly creates and maintains a skin deep glamour as three separate people. In addition to her persona as Celtic fey Laura, she also Read more...



Madame Bliss
by Charlotte Lovejoy
"Aa Erotic Romp in the Tradition of Fanny Hill"
Posted July 21, 2009

Abandoned on the roadside as an infant, Marianna Wren is rescued and raised to servitude in the home of the woman who adopts her. Marianna is content with her position until a house guest takes consented sexual liberties with her, and she is soon dismissed from her post. Thrown out Read more...



Masters Of Desire
by Myla Jackson, Layla Chase, Shayla Kersten
"Two ghosts and a curse equal one sexy trillogy."
Posted July 5, 2009

Myla Jackson takes readers to a Caribbean island in "Pirate of Mystique Island." Cursed by a powerful Obeah "witch" to transform into a monster that terrorizes the island by night, ousted island governor, Lord Rafe Herrington, wishes to break the curse. As a pirate outlaw, he lives on his ship Read more...



Night Of The Hawk
by Vonna Harper
"Sexy nature photographer and BDSM expert tutors and tames journalist."
Posted July 5, 2009

Journalist Smokey Powers has detected a pattern in accident fatalities in the small coastal town of Storm Bay, which may in fact be murders. They could also be connected to the recent disappearance of a land developer. Smokey hopes to find enough evidence to write a news feature for her Read more...



Bad Boy
by Maya Reynolds
"Sometimes It's Good to be Bad"
Posted July 5, 2009

As editor of the hottest e-zine in Dallas, journalist Leah Reece is determined to get an exclusive scoop on the private 69 Club. Shrouded in mystery, it's an exclusive invitation-only sex club housed in a suburban restored mansion. Owner, Miguel Lucero, has dangerous connections and is suspected Read more...



The Family Jewels
by Carole Hart
"Can two self-centered, obsessive, narcissists find true love?"
Posted June 1, 2009

From the moment 17-year-old Olivia becomes aware of sexual pleasure she avoids intercourse for fear of hurting her father. But one night she makes a rash decision to loose her virginity to a stranger, runs away with him before graduating high school, and becomes a jewel thief. Paul Read more...



Night of the Hawk
by Vonna Harper
"A very hot romance"
Posted May 29, 2009

Journalist Smokey Powers has detected a pattern in accident fatalities in the small coastal town of Storm Bay, which may in fact be murders. They could also be connected to the recent disappearance of a land developer. Smokey hopes to find enough evidence to write a news feature for her Read more...



Portal to Murder
by Michele Acker
"Murder has no Time Boundaries"
Posted April 15, 2009

Like her fellow homicide detectives, Jennifer Castle spends long hours interacting with the underbelly of society, which leaves little time for a personal life. When the sexually frustrated Jennifer -- who happens to work with an all-male crew -- isn't bickering with her dysfunctional family, or avoiding her ex-lover Read more...



Angela B.
Angela is a reading addict, freelance writer, and aspiring fiction author. When she's not skimming one of the 20 magazines she subscribes to, she's reading one of three bookmarked books -- fiction or nonfiction. (And yes, she keeps all of the plots and subjects separate.) Angela has been a fiction contest judge and has written hundreds of book reviews for online and print publications. If she has spare time between reading, she enjoys family gatherings, gourmet cooking, knitting, and travel.
Features & Posts
No posts found.
No comments posted.