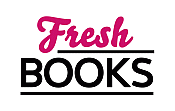 Your August adventures in reading
"Longs hours at work end in seduction."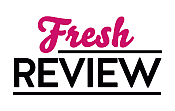 Reviewed by Angela B.
Posted February 8, 2010

Sasha Matthews had fallen for Trevor Kingston the moment they met. Though her motivation had been more about the superficial -- Trevor's rich, handsome, and charming -- than about who Trevor is as a person. After three years of "secret" dating, Sasha receives a dose of reality when a photo in the newspaper society section features Trevor with another woman. She breaks up with Trevor and finds solace in the arms of "friendly acquaintance" Kevin Merchant, cutie PhD anthropology hopeful. Sasha doesn't find Kevin a "fiery desire" like Trevor, but she likes him enough to sleep with and she opens up to him about her broken heart. They even get matching Celtic knot tattoos. Kevin's feelings for Sasha are stronger than her's for him, and it it's when her old boyfriend Trevor returns for a second chance, Kevin is sure she won't choose him. When Kevin and Sasha are forced to spend long hours together through a work assignment the love sparks fly, and while Sasha tries to deny her feelings for Kevin she eventually learns to make tough life choices. This is a short, sweet novel with very sexy scenes. Readers should be aware that although this story is well developed it would probably be a more satisfying read for college-age adults. Sasha is an immature air-head, which she demonstrates often earlier in the novel. For example, when Kevin asks: "You don't have a filter between you head and mouth, do you?" Sasha responds, "I, ah..." Certainly not the dialogue of a typical romance heroine one wants to root for. While Sasha does grow up a bit by the end of the story, her journey is not profound. This character seems to draw sympathy rather than compassion and one may find herself rolling her eyes rather than cheering. The most likeable character is the hero, Kevin, even if you want to tell him to run far far away from Sasha.
SUMMARY
The second college student Sasha Matthews spotted Trevor Kingston she knew it was fate. He's everything a girl could want—handsome, charming, rich. With student loans piling up and no clear idea what she wants to do with her future, he's the best thing she has going. But, Mr Perfect's façade begins to crumble when she sees him photographed with another woman in the newspaper's society pages.
Breaking up with her high society boyfriend, a distraught Sasha finds comfort in the arms of moody, hard working Kevin Merchant whose cuteness is overshadowed by his know- it-all attitude. One drunken night of passion is hardly the start of a relationship and when Trevor wants her back the choice seems clear.
In order to graduate Sasha must participate in an important internship. But, she's paired with the very guy she's swore never to see again. Forced to work alongside Kevin, long hours in the lab turn into tempting nights of seduction. Should she deny what's between them and await the return of her ideal boyfriend,or will life teach her lessons this professional student never expected to learn?
---
What do you think about this review?
Comments
No comments posted.

Registered users may leave comments.
Log in or register now!