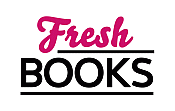 May Books for you!
Michelle M. Pillow
Pseudonym for Madelyn Porter.

Michelle M. Pillow, Author of All Things Romance™, is a multi-published, award winning author writing in many romance fiction genres including futuristic, paranormal, historical, contemporary, fantasy and dark paranormal. Ever since she can remember, she has had a strange fascination with anything supernatural--ghosts, magical powers, and oh... vampires. What could be more alluring than being immortal, all-powerful, and eternally beautiful? After discovering historical romance novels, it was only natural that the supernatural and love/romance elements should someday meet in her wonderland of a brain. She's glad they did for their children have been pouring onto the computer screen ever since.
She has been #4 on Amazon's Author Rank and on Amazon bestseller lists multiple times, nominated for the Romantic Times Lifetime Achievement Award 2011, the winner of the 2006 RT Reviewers' Choice Award, nominated for the 2007 RT Award, a Brava Novella Contest Finalist and a PAN member of RWA.
Michelle is a journalist for Paranormal Underground Magazine. She has a BGS in History/Business with an English Minor, and a Photography degree. In 2009 she and fellow author Mandy M. Roth started their own highly successful self-publishing endeavor named The Raven Books. Michelle has titles published with The Raven Books, Pocket Books, Random House, Virgin Books, Adam's Media, Samhain Publishing, Running Press, Entangled Publishing and more.
Log In to see more information about Michelle M. Pillow
Log in or register now!
Series
Books:
Dark Prince: Dragon Lords Anniversary Edition, July 2014
Dragon Lords 3.5
e-Book (reprint)
Warrior Prince: Dragon Lords Anniversary Edition, July 2014
Dragon Lords 4.5
e-Book (reprint)
Love Potions, June 2014
e-Book
Love Potions, June 2014
A Warlock MacGregor novel
e-Book
Perfect Prince: Dragon Lords Anniversary Edition, June 2014
Dragon Lords 2.5
e-Book
Barbarian Prince: Dragon Lords Anniversary Edition, May 2014
Dragon Lords 1.5
e-Book (reprint)
The Impatient Lord, March 2014
Dragon Lords 8
e-Book
Redeemer of Shadows, October 2012
Tribes of the Vampire #1
e-Book (reprint)
Temptation of the Butterfly, July 2012
Zhang Dynasty #2
e-Book (reprint)
A Midnight Seduction, May 2012
e-Book (reprint)
Arrested Desires, May 2012
e-Book (reprint)
Maiden & the Monster, May 2012
e-Book (reprint)
Pleasure Cruise, April 2012
Pleasure Cruise #1
e-Book (reprint)
Pleasure Island, April 2012
Pleasure Cruise #3
e-Book (reprint)
Date with Destiny, April 2012
Pleasure Cruise #2
e-Book (reprint)
Taking Karre, March 2012
Divinity Warriors #4
e-Book (reprint)
Keeping Paige, March 2012
Divinity Warriors #3
e-Book (reprint)
Fighting Lady Jayne, February 2012
Divinity Warriors #2
e-Book (reprint)
Taming Him, January 2012
e-Book (reprint)
Lilith Enraptured, January 2012
Divinity Warriors #1
e-Book (reprint)
His Highness the Duke, January 2012
Dragon Lords #5
e-Book
Good With His Hands, December 2011
e-Book (reprint)
Last Man On Earth, December 2011
e-Book (reprint)
Christmas Curse, November 2011
e-Book (reprint)
Seduction of the Phoenix, October 2011
Zhang Dynasty #1
e-Book (reprint)
Silk, September 2011
e-Book (reprint)
The Pirate Prince, September 2011
Lords Of The Var #5
Paperback / e-Book (reprint)
The Rogue Prince, September 2011
Lords of the Var #4
Paperback / e-Book (reprint)
Cupid's Favor, August 2011
Naughty Cupid #3
e-Book (reprint)
The Bound Prince, August 2011
Lords Of The Var #3
Paperback / e-Book (reprint)
Xena, July 2011
Galaxy Playmates #4
e-Book (reprint)
The Mighty Hunter, July 2011
Lords of the Abyss #1
Paperback / e-Book (reprint)
Romancing the Recluse, June 2011
Stop Dragon My Heart Around Series
e-Book
Scorched Destiny, May 2011
e-Book (reprint)
Frost Maiden, May 2011
Space Lords #1
Paperback (reprint)
Call of the Sea, April 2011
Call of the Lycan #1
e-Book (reprint)
Call of the Untamed, April 2011
Call of the Lycan #2
e-Book
Call of Temptation, April 2011
Call of the Lycan #3
e-Book (reprint)
Red Light Specialists, April 2011
Paperback / e-Book (reprint)
Carnal Instinct, March 2011
Ghost Cats #2
e-Book (reprint)
Mists of Midnight, February 2011
e-Book
His Highness The Duke, January 2011
Dragon Lords #5
e-Book (reprint)
Lilith Enraptured, January 2011
Divinity Warriors #1
e-Book (reprint)
Pride And Prejudice, January 2011
Paperback / e-Book
Captive of the Deep, December 2010
Lords of the Abyss #3
e-Book (reprint)
Portrait of His Obsession, October 2010
e-Book
Cupid's Enchantment, August 2010
Naughty Cupid #1
e-Book (reprint)
The Dark Prince, August 2010
Dragon Lords #3
Paperback / e-Book (reprint)
The Perfect Prince, August 2010
Dragon Lords #2
Paperback / e-Book (reprint)
The Warrior Prince, August 2010
Dragon Lords #4
Paperback / e-Book (reprint)
The Playful Prince, August 2010
Paperback / e-Book (reprint)
The Savage King, August 2010
Lords of the Var #1
Paperback / e-Book (reprint)
The Barbarian Prince, August 2010
Dragon Lords #1
Paperback / e-Book (reprint)
Mountain's Captive, August 2010
e-Book (reprint)
Diamond, July 2010
Galaxy Playmates #3
e-Book (reprint)
Phantom of the Night, July 2010
e-Book (reprint)
Emerald Knight, July 2010
e-Book (reprint)
Sapphire, July 2010
Galaxy Playmates #1
e-Book (reprint)
Quartz, July 2010
Galaxy Playmates #2
e-Book (reprint)
Commanding the Tides, July 2010
Lords of the Abyss #2
Paperback / e-Book (reprint)
Prisoner Of Love, September 2009
Trade Size
Degrees Of Passion, February 2009
Matthews Sisters #4
Trade Size
Recipe for Disaster, June 2008
Trade Size
Along for the Ride, October 2007
Matthews Sisters
Paperback
Bit by the Bug, February 2007
Trade Size
Talons, January 2007
Trade Size (reprint)
Taming Him, January 2007
Ellora's Cave
Trade Size
Talons: Seize the Hunter, October 2006
Talons #1
e-Book
Realm Immortal Book Two: Faery Queen, September 2006
Realm Immortal #2
e-Book
Naughty Cupid 3: Cupid's Favor, September 2006
Naughty Cupid #3
e-Book
Lords of the Var Book 1: The Savage King, July 2006
Lords of the Var #1
Trade Size (reprint)
Tribes of the Vampire Book 3: Eternally Bound, June 2006
Tribes of the Vampire #3
Trade Size (reprint)
Galaxy Playmates Book 4: Xena, June 2006
Galaxy Playmates #4
e-Book
Emerald Knight, May 2006
Trade Size (reprint)
Ghost Cats II, May 2006
Trade Size (reprint)
Dragon Lords Book 4: The Warrior Prince, April 2006
Dragon Lords #4
Trade Size (reprint)
Maiden and the Monster, April 2006
e-Book
Lords of the Abyss Book 1: The Mighty Hunter, March 2006
Lords of the Abyss #1
e-Book
Seduction of the Phoenix, March 2006
Trade Size
Seduction of the Phoenix, March 2006
e-Book
Lords of the Var Book 5: The Pirate Prince, February 2006
Lords of the Var #5
e-Book
Immortal Ops Book 2: Critical Intelligence, February 2006
Immortal Ops #2
Trade Size (reprint)
Dragon Lords Book 3: The Dark Prince, February 2006
Dragon Lords #3
Trade Size (reprint)
Realm Immortal: King of the Unblessed, January 2006
Realm Immortal #1
e-Book
Emerald Knight, November 2005
e-Book
Tribes of the Vampire Book 2: The Jaded Hunter, November 2005
Tribes of the Vampire #2
Trade Size (reprint)
Ghost Cats II, November 2005
e-Book
Th??tre de Passion 1: Phantom of the Night, October 2005
e-Book
Naughty Cupid Book 2: Cupid's Revenge, September 2005
Naughty Cupid #2
e-Book
Lords of the Var Book 4: The Rogue Prince, September 2005
e-Book
Dragon Lords Book 2: The Perfect Prince, August 2005
Dragon Lords #2
Trade Size (reprint)
Caught, August 2005
Trade Size (reprint)
Lords of the Var Book 3: The Bound Prince, July 2005
Lords of the Var #3
e-Book
Galaxy Playmates Book 3: Diamond, July 2005
Galaxy Playmates #1
e-Book
Ghost Cats, June 2005
Trade Size (reprint)
Tribes of the Vampire Book 1: Redeemer of Shadows, June 2005
Tribes of the Vampire #1
Trade Size (reprint)
Ultimate Warriors, June 2005
Trade Size (reprint)
Lords of the Var Book 2: The Playful Prince, May 2005
Lords of the Var #2
e-Book
Tribes of the Vampire Book 3: Eternally Bound, May 2005
Tribes of the Vampire #3
e-Book
Pleasure Cruise, March 2005
e-Book
Lords of the Var Book 1: The Savage King, March 2005
Lords Of the Var #1
e-Book
Naughty Cupid Book 1: Cupid's Enchantment, February 2005
Naughty Cupid #1
e-Book
Dragon Lords Book 4: The Warrior Prince, January 2005
Dragon Lords #4
e-Book
Portrait of His Obsession, December 2004
e-Book
M & M Presents: Christmas, December 2004
M & M Presents
e-Book
Galaxy Playmates Book 2: Quartz, November 2004
Galaxy Playmates #2
e-Book
Dragon Lords Book 3: The Dark Prince, November 2004
Dragon Lords #3
e-Book
M & M Presents: All Hallow's Eve, October 2004
M & M Presents
e-Book
Galaxy Playmates Book 1: Sapphire, October 2004
Galaxy Playmates #1
e-Book
Tribes of the Vampire Book 2: The Jaded Hunter, October 2004
Tribes of the Vampire #2
e-Book
Ghost Cats, October 2004
e-Book
Dragon Lords Book 2: The Perfect Prince, September 2004
Dragon Lords #2
Trade Size
Ultimate Warriors, August 2004
e-Book
Mountain's Captive, August 2004
e-Book
Tribes of the Vampire Book 1: Redeemer of Shadows, July 2004
Tribes of the Vampire #1
e-Book
The Barbarian Prince, May 2004
Dragon Lords #1
Trade Size / e-Book
The Mists of Midnight, April 2004
e-Book