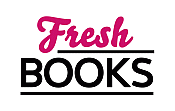 Summer Sizzling Reads in July!
Delilah Devlin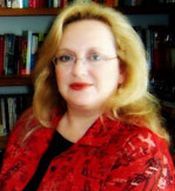 Blogging at Fresh Fiction
Delilah Devlin | Today's the day!
February 26, 2008
All right it's in big letters on MY calendar, but likely you're scratching your head wondering if you've missed a national holiday Read More...
Until recently, award-winning romance author Delilah Devlin lived in South Texas at the intersection of two dry creeks, surrounded by sexy cowboys in Wranglers. These days, she's missing the wide-open skies and starry nights but loving her dark forest in Central Arkansas, with its eccentric characters and isolation—the better to feed her hungry muse!
For Delilah, the greatest sin is driving between the lines, because it's comfortable and safe. Her personal journey has taken her through one war and many countries, cultures, jobs, and relationships to bring her to the place where she is now—writing sexy adventures that hold more than a kernel of autobiography and often share a common thread of self-discovery and transformation.
She has numerous books which have garnered her awards and rave reviews. Seduced by Darkness embodies her wildest, erotic fantasies.
Log In to see more information about Delilah Devlin
Log in or register now!
Series
Beaux Reve Coven
Books:
First Response, July 2020
A Boys Behaving Badly Anthology #5
Paperback / e-Book
First Response, July 2020
A Boys Behaving Badly Anthology Book 5
Paperback / e-Book
Cowboy Justice, April 2016
e-Book
Under a Blood Moon, May 2015
Beaux Reve Coven #2
e-Book
Seven Sinful Stories, April 2015
e-Book
Sweeter than Honey, February 2015
e-Book
Burnin' Up Memphis, December 2014
e-Book
His Every Fantasy, September 2014
Sultry Summer Nights
Paperback / e-Book
Once in a Blue Moon, July 2014
Beaux Reve Coven #1
e-Book
Occupational Hazard: The Ultimate Workplace Romance Box Set, June 2014
e-Book
Once is Never Enough, May 2014
e-Book
Cowboy Heat, March 2014
Paperback / e-Book
Reined In, February 2014
Lone Star Lovers #7
e-Book
High Octane Heroes, August 2013
Paperback / e-Book
A Long, Hot Summer, August 2013
e-Book
Smokin' Hot Firemen, June 2013
e-Book
Twice the Bang, June 2013
Delta Heat #4
e-Book
Tarzan & Janine, October 2012
Texas Billionaire's Club
e-Book
Laying Down the Law, September 2012
TripleHorn Brand #1
e-Book
Cowboy Lust, August 2012
Paperback / e-Book
She Shifters, July 2012
Paperback / e-Book
Fournicopia, July 2012
Delta Heat #2
Hardcover / e-Book
Enslaved By A Viking, October 2011
Trade Size
A Four-Gone Conclusion, September 2011
e-Book
Girls Who Bite, September 2011
Trade Size / e-Book
Undeniable, June 2011
e-Book
Moonstruck, April 2011
e-Book
Ravished by a Viking, January 2011
Trade Size
Breaking Leather, December 2010
e-Book
Darkness Captured, October 2010
Trade Size
Four Sworn, September 2010
Lone Star Lovers #3
e-Book
Red Stilettos, August 2010
Trade Size
To Serve And Protect, November 2009
Paperback
Tempted By A Cowboy, July 2009
Paperback
Darkness Burning, July 2009
Dark Realm #3
Trade Size
Naughty Bits, March 2009
Paperback
Obsessed, March 2009
Paperback
Texas Men, March 2009
Paperback
Alluring Tales 2, November 2008
Trade Size
Down In Texas, November 2008
Paperback
A Hot Man Is The Best Revenge, August 2008
Paperback
The Mammoth Book Of Vampire Romance, July 2008
Trade Size
Damned, Delicious and Dangerous, June 2008
Trade Size
Wild Wild Women Of The West II, May 2008
Paperback
Seduced By Darkness, March 2008
Dark Realm #2
Paperback
Into the Darkness, July 2007
Dark Realm #1
Mass Market Paperback (reprint)
Wild, Wild Women of the West, June 2007
Paperback
Jacq's Warlord, June 2007
Paperback
Ellora's Cavemen - Seasons of Seduction Volume 1, April 2007
Paperback
Into the Darkness, April 2007
Dark Realm #1
Trade Size
Night Whispers, October 2006
Volumne 1
Trade Size
Ellora's Cavemen: Tales from the Temple III, December 2005
Paperback
Ellora's Cavemen: Tales from the Temple III, October 2004
Paperback