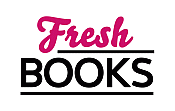 Your August adventures in reading
"Who will be the last witch standing at a Coven High Priestess competition?"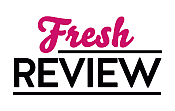 Reviewed by Angela B.
Posted May 17, 2010

Nominated to participate in the Eximium, the formal competition for the position of the High Priestess of a powerful Ohio coven, Persephone Isis Alcmedi wants to decline. Having recently taken in the young daughter of a werewolf who she kenneled after she was killed and helping her to deal with her death is a monumental task. Of course she also doesn't want anyone to know that she's responsible for the previous priestess' disappearance, that she picked up some new illegal powers along the way, and that both of these facts are connected to vampires. But when Persephone gives in and accepts the challenge she realizes that one of the contestants wants the position more than anyone else when one by one they start to die.
This sequel to Vicious Circle (with future books in the works) is a great paranormal read filled with Wiccan ritual details. Readers will love the heroine, a strong vivacious woman with a werewolf lover who plays in a band called Lycanthropta and her live-in Nana, a woman with her own power to contend with. Secondary characters are not simply background filler, they're interesting and likable.
The author writes good dialogue and balances it well with narrative to move the story along at a good pace. Although you could probably read this as a stand-alone book it would be best to read the first story in the series. The first quarter of this story is written to help a new reader catch up and understand what's going on; however, some background would be better understood if the first book were read. Most of this story centers around the Eximium competition, its ritual rules and magic, the women of the coven and occasionally other paranormal creatures (vampire, fairies, etc.). The ending leaves no doubt that there's a third book. Readers should enjoy this book and will want to get to know Persephone a lot better.
SUMMARY
Persephone Alcmedi has been persuaded to compete for the position of High Priestess of the Cleveland, Ohio, coven -- now that the former priestess, Vivian Diamond, has strangely gone missing. Unfortunately, there are a few small problems with the idea. Not only does Seph know rather more about Vivian's disappearance than the other witches realize, but the epic struggle she's just survived has left her with some highly unusual powers -- ones that could be dangerous to reveal. Despite her reluctance, she agrees to participate, if only to prevent snooty Hunter Hopewell, an obnoxious but talented witch, from ending up in the winner's circle. Can Seph hide her secrets -- including her connection to the master vampire-wizard Menessos -- from the terrifyingly wise judges? Plus, there's her rock 'n' roll werewolf boyfriend, Johnny, and some angry fairies to deal with....
Once the competition begins, a finalist turns up dead. It looks as if one of the contestants is willing to do anything -- including murder -- to win. Suddenly Seph has even more on her plate than she thought: from solving a murder to working out what her new powers really are...and exactly why they're creating so much havoc in her love life.
---
What do you think about this review?
Comments
No comments posted.

Registered users may leave comments.
Log in or register now!