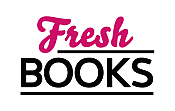 Pick up great June books for summer reading
Megan Hart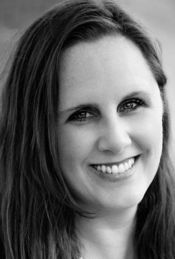 Blogging at Fresh Fiction
Author / Reader Match with Megan Hart
May 2, 2017
Instead of trying to find your perfect match in a dating app, we bring you the "Reader Match" where we introduce you to authors as Read More...
Megan Hart | BEG FOR IT
July 9, 2016
"Hello, Corinne," he said. "It's been a long time." For a moment he was sure she was going to tell him Read More...
Megan Hart | Changing Lanes
December 17, 2010
Shhh. Come closer, I'm going to tell you a secret. My next book isn't a romance. And it's not erotic. And it Read More...
Megan Hart has written in almost every genre of romantic fiction, including historical, contemporary, romantic suspense, romantic comedy, futuristic, fantasy and perhaps most notably, erotic. She also writes non-erotic fantasy and science fiction, as well as continuing to occasionally dabble in horror.
Log In to see more information about Megan Hart
Log in or register now!
Series
Quarry Road | The Protectors | The Protector - Hart
Books:
This is What Happened, October 2020
e-Book (reprint)
Forbidden Stranger, March 2018
The Protector #3
e-Book
Wicked Attraction, February 2018
The Protector #2
e-Book
Dangerous Promise, January 2018
The Protector #1
e-Book
All the Secrets We Keep, June 2017
Quarry Road #2
Trade Size / e-Book
All the Lies We Tell, May 2017
Quarry Road
Trade Size / e-Book
Beg For It, June 2016
e-Book
Burning Bright, December 2015
e-Book
Lovely Wild, December 2014
Paperback / e-Book
Every Part of You: Resists Me, February 2014
Hardcover / e-Book
Every Part of You: Tempts Me, February 2014
Paperback / e-Book
There All Along, December 2013
Paperback / e-Book
Tear You Apart, September 2013
Paperback / e-Book
The Favor, July 2013
Paperback / e-Book
Get There, February 2013
e-Book (reprint)
Hot And Haunted, November 2012
Paperback / e-Book
Hot and Haunted, November 2012
e-Book
The Space Between Us, October 2012
Paperback / e-Book
Dirty, September 2012
Paperback / e-Book
Switch, June 2012
Paperback / e-Book
All Fall Down, January 2012
Paperback / e-Book
Virtue And Vice, September 2011
Order of Solace #4
Trade Size / e-Book
Bachelor Number Four, August 2011
e-Book
Collide, June 2011
Hardcover
Three To Tango, May 2011
Paperback
Dream Lover, May 2011
Paperback / e-Book
Friendly Fire, March 2011
e-Book (reprint)
Precious and Fragile Things, January 2011
Trade Size / e-Book
Naughty and Nice, December 2010
e-Book
Selfish is the Heart, October 2010
Order of Solace #3
Trade Size
Amidst a Crowd of Stars, September 2010
e-Book
Naked, August 2010
Paperback
Switch, January 2010
Paperback
No Reservations, November 2009
Trade Size
No Greater Pleasure, October 2009
Order Of Solace #2
Trade Size
Pleasure And Purpose, September 2009
Paperback
Deeper, July 2009
Paperback
Taking Care Of Business (Black Lace), April 2009
Paperback
Naughty Bits, March 2009
Paperback
A Red Hot Valentine's Day, January 2009
Paperback
Stranger, January 2009
Paperback
Tempted, January 2008
Trade Size
Broken, May 2007
Trade Size
Dirty, January 2007
Trade Size