"Murder has no Time Boundaries"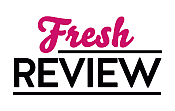 Reviewed by Angela B.
Posted April 15, 2009

Like her fellow homicide detectives, Jennifer Castle spends long hours interacting with the underbelly of society, which leaves little time for a personal life. When the sexually frustrated Jennifer -- who happens to work with an all-male crew -- isn't bickering with her dysfunctional family, or avoiding her ex-lover the city pathologist, she's fending off her matchmaking mother's attempts to find her an eligible man to marry. As a result, Jennifer pours all of her frustrations into her crime-solving work, which she does well.
On a cold November evening Jennifer is called to the scene of a homicide in a men's restroom at the Greyhound bus station. It appears to be the typical murder of a man who drowned in a toilet bowl. But when the death is ruled as a simple heart attack, Jennifer's gut instinct and experience tell her it's murder. And despite a disparaging partner and threats from her boss, she refuses to back down on the investigation until the case is solved.
After she surveys the evidence Jennifer still has no concrete proof that a murder occurred, and her only witness is a homeless drunk who claims an alien killed the victim and escaped through the bathroom wall. But Jennifer is not deterred, and with her partner Eddie, pursues every lead. Unfortunately, their investigation leads them to a group of powerful men -- a judge, an assistant district attorney, and a doctor. And it's not long before someone tries to kill Jennifer, and succeeds in killing two additional victims, before the first crime is solved. With lack of evidence and a few angry powerful suspects, the boss gives Jennifer an additional 24 hours to solve the crime. The clock ticks as Jennifer and her partner hunt for a killer who doesn't seem to exist.
Michelle Acker's well-crafted science fiction mystery twists and turns toward a conclusion which involves a biker gang, a sex scandal, blackmail, an Asian beetle, and a time travel device.
Acker is a talented writer with a good grasp of the elements of fiction craft - - plot, character, and dialogue. The subplot weaves the mystery together and remains suspenseful until the final two chapters when both murderer and motive are revealed. The characters have distinctive personalities. The main character is tough enough to hold her own in an all-male police department, yet she is also vulnerable and compassionate with an infectious sense of humor. However, the main character reveals a development flaw when her ex-boyfriend coerces her into participating in a juvenile contest that's atypical of the personality the author created.
Told in first person narrative, with alternating chapters told in third person, the story flips between the years 2007 and 2027. Most of the dialogue is effective and moves the story forward while it also reveals significant backstory.
This is a solid mystery and Detective Jennifer Castle is a funny, strong, memorable character who deserves another book. Readers will enjoy her first story.
Reviewer: Angela B.
SUMMARY
---
What do you think about this review?
Comments
No comments posted.

Registered users may leave comments.
Log in or register now!