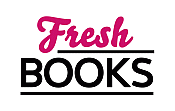 Your August adventures in reading
"Can two self-centered, obsessive, narcissists find true love?"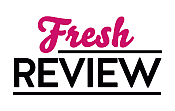 Reviewed by Angela B.
Posted June 1, 2009

From the moment 17-year-old Olivia becomes aware of sexual pleasure she avoids intercourse for fear of hurting her father. But one night she makes a rash decision to loose her virginity to a stranger, runs away with him before graduating high school, and becomes a jewel thief.
Paul, an accomplished professional, teaches Olivia everything he knows about jewels and how to steal only the best. They become lovers and partners. Olivia, who believes that "Fucking while wearing only gems -- stolen gems -- was a high unlike any other sex in the world," is a nymphomaniac who steals for pleasure. However, Paul is only addicted to theft, and preys on his victims' weakness for sex simply to get what he wants. This weakness leads Paul to betray Olivia when he seduces and steals the jewels of Olivia's only friend. Olivia finds out, returns the jewels to her friend, and leaves Paul. She becomes an independent jewel thief, prays to St. Nicholas (patron saint of thieves), and excels at sexual seduction and jewel theft.
While implementing her latest robbery Olivia is caught by her victim's groomsman and, always one to think on her knees, promptly seduces him into forgetfulness with a blow job. But when she finally reachs the safe, the jewels are gone and in their place is a note from her former mentor and lover, Paul -- who appears to still be angry about her abandonment.
Can two self-centered, obsessive, narcissistic individuals find true love? Surprisingly, yes.
With a hero and heroine in need of deep psychological therapy, this is obviously not a traditional romance. The characters' risqué lifestyle and sexual irresponsibility (everyone sleeps with everyone else without condoms) make this true-love-at-first-sight tale an edgy fantastical romp on the wild side. The one caveat -- there is a happily-ever- after ending. Had this story been told from a victim's point of view, Olivia and Paul would be villains, but the read wouldn't have been half as fun or enjoyable.
The overall story is well-crafted with a plot that alternates between the present and the past to reveal how Paul and Olivia got to where they are when the story begins. The flaws -- or rather personal thoughts on what would have improve the story for this reviewer -- are two. The story could have been better if the secondary characters were more fleshed out. The reader gets a good picture of Paul and Olivia but everyone around them seems to fade into the background. Also, the international settings from Europe to South America are merely mentioned. Had they been more detailed to provide a sense of place, the story would have had more depth. Nevertheless, readers who want a sexy, nontraditional romantic story, and don't mind the warped sensibilities of the the hero and heroine will enjoy this book.
SUMMARY
From the author of Pleasure U comes the erotic tale of a jewel thief who uses the art of seduction to get what she wants.

After relieving a wealthy young count of his irreplaceable jewels, master thief Olivia is ready to lie back and live the good life for a while. Then the one man she's never forgotten turns up. Paul taught her everything she knows about thieving, as well as more intimate arts. Now he's stolen the gems she herself purloined—and wants more than money in exchange for them. He wants her to pull a heist with him. The mark is a wild heiress whose parties are known to push the limits of all who attend.

But what begins with a heist turns into a lusty game of cat-and-mouse. Olivia is game to play with both cops and robbers—and anyone else who gets in her way. Because if there's one thing Olivia knows how to handle, it's the family jewels…
---
What do you think about this review?
Comments
No comments posted.

Registered users may leave comments.
Log in or register now!