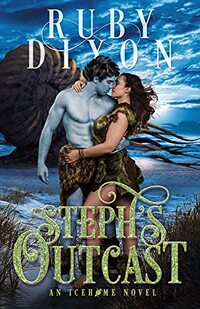 Icehome #14
Self Published
July 2021
On Sale: July 10, 2021
270 pages
ISBN: 8533005326
EAN: 9798533005326
Kindle: B095XR1XLN
e-Book
Add to Wish List

Ever since we found the two Outcasts, it's been my goal to get them to join our beach tribe. Handsome, impossible Juth has resisted all my efforts to recruit him and his small son. He's made it very clear that he doesn't belong with us.
But when I'm trapped at Juth's side as the beach is invaded by monsters, everything changes. He talks to me instead of pointedly ignoring me. We become friends. Heck, we even share a few stolen kisses. And when the rescue party arrives, he announces to everyone that I'm his mate and he's joining the tribe.
Which is great except…I never agreed to anything? If I point out I'm not Juth's mate, he'll pack up and leave with his son. He sure won't give me more of those toe-curling kisses or touch me like it's the greatest thing that's ever happened to him.
So…I guess I'm mated? Because I'm not sure I can give any of that - or Juth - up.
Start Reading STEPH'S OUTCAST Now

Our Past Week of Fresh Picks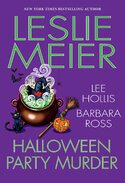 HALLOWEEN PARTY MURDER
by Leslie Meier, Lee Hollis, Barbara Ross
Featured as Fresh Pick on October 18, 2021
Small town traditions are celebrated throughout Maine during the holiday season. But when it comes to Halloween, some people are more than willing to reap Read More »
Cheeky, sassy, and entertaining Halloween cozy mystery trio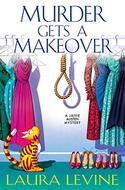 MURDER GETS A MAKEOVER
by Laura Levine
Featured as Fresh Pick on October 17, 2021
Writer-for-hire Jaine Austen, living in L.A. with her cat, Prozac, appreciates one of the perks of working freelance—a wardrobe that Read More »
Jaine Austen is Back and Better Than Ever!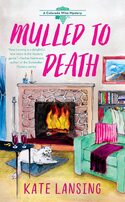 MULLED TO DEATH
by Kate Lansing
Featured as Fresh Pick on October 16, 2021
A Valentine's Day getaway is on the rocks when a young winemaker discovers a body at an alpine resort in this delightful cozy Read More »
Dead bodies seem to follow Parker wherever she goes, even to a ski resort for Valentine's Day.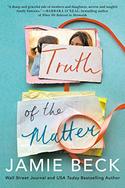 TRUTH OF THE MATTER
by Jamie Beck
Featured as Fresh Pick on October 15, 2021
Starting over means looking back for a mother and daughter on the road to reinventing themselves in a moving novel about family secrets and second Read More »
Entertaining and heartbreaking. . . Jamie Beck is an incredible storyteller!
A powerful and meaningful story...
Potomac Point has new arrivals and old secrets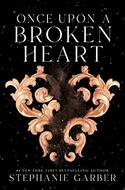 ONCE UPON A BROKEN HEART
by Stephanie Garber
Featured as Fresh Pick on October 14, 2021
Once Upon a Broken Heart marks the launch of a new series about love, curses, and the lengths that people will go to for Read More »
Garber brings the same magic to the table with Once Upon a Broken Heart that she did with Caraval.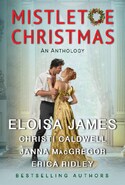 MISTLETOE CHRISTMAS
by Eloisa James, Erica Ridley, Christi Caldwell, Janna MacGregor
Featured as Fresh Pick on October 13, 2021
From four beloved writers—Eloisa James, Christi Caldwell, Janna MacGregor, and Erica Ridley—come four original stories that tell a hilarious tale of Read More »
A Party to Remember and a holiday to celebrate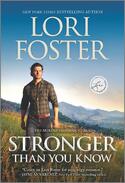 STRONGER THAN YOU KNOW
by Lori Foster
Featured as Fresh Pick on October 12, 2021
Welcome back to Ridge Trail, Colorado! Get ready for the next all-new book in New York Times bestselling author Lori Foster&rsquo Read More »
The McKenzies are back and even better
Love makes them Stronger Than You Know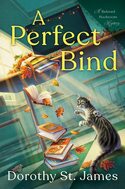 A PERFECT BIND
by Dorothy St. James
Featured as Fresh Pick on October 11, 2021
Librarian Tru Beckett, ardent defender of the printed word, is about to find out that keeping murder checked out of her beloved library is much Read More »
The secret bookroom librarian truly tempts fate this time...
Secrets Abound In This Small Southern Town!