"A love story with a hot out-of-this-world single dad and the human woman he adores!"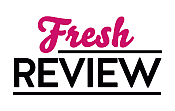 Reviewed by Miranda Owen
Posted September 10, 2021

Romance Fantasy | Romance Erotica Sensual | Romance Science Fiction
STEPH'S OUTCAST is the fourteenth book in Ruby Dixon's "Icehome" series. These "Icehome" books are such a treat for me, and STEPH'S OUTCAST has my favorite type of hero – caring and devoted to the heroine. While Steph didn't set out to catch a mate, and that certainly her intention with the Outcast Juth, love is what she finds. Although this is a sci-fi/fantasy romance, STEPH'S OUTCAST should appeal to romance fans who enjoy the single father and widower tropes. Steph is sort of the counselor of the ice planet (or as the human women call it – "Not-Hoth") and she has tried, since their introduction, to get Juth and his son Pak to join their tribe made up of human women and friendly planet natives. Up until now, Steph's best efforts and tokens of kindness have been largely ignored. When the beach is briefly disrupted by another creature, Steph and Juth are thrown together.
In Steph's mind, she is offering friendship, mutual support, and performing kind gestures to be welcoming to Juth and young Pak in order to convince them to join the tribe. Joining the tribe benefits everyone. The Icehome group gets another strong hunter, Juth gets access to resources and help with protection that he didn't have before, and Pak gets additional resources as well as being able to socialize with other kids his age. Signals get a little crossed, and Juth is under the impression and Steph was courting him with her gifts for him and his son. Their intense make out session didn't help clarify things. Because of the sudden intense physical and emotional connection that develops between them, Steph chooses not to correct Juth's erroneous assumption. Juth is one of my favorite "Icehome" heroes. Although not biologically his child, Juth is both loving and protective toward Pak. This softer side is part of what makes Steph fall for him. There are super steamy times in STEPH'S OUTCAST as the feelings between these two people grow.
STEPH'S OUTCAST is a love story with a hot out-of-this-world single dad and the human woman he adores. Ruby Dixon nails it with the perfect mix of tender feelings and stellar eroticism. Pak is a little cutie and he lightened the mood when things got intense. The ending gave tantalizing clues for who the next book will be about. The books in this "Icehome" series are always amazing, and I can't wait to devour the next one!
SUMMARY
Ever since we found the two Outcasts, it's been my goal to get them to join our beach tribe. Handsome, impossible Juth has resisted all my efforts to recruit him and his small son. He's made it very clear that he doesn't belong with us.
But when I'm trapped at Juth's side as the beach is invaded by monsters, everything changes. He talks to me instead of pointedly ignoring me. We become friends. Heck, we even share a few stolen kisses. And when the rescue party arrives, he announces to everyone that I'm his mate and he's joining the tribe.
Which is great except…I never agreed to anything? If I point out I'm not Juth's mate, he'll pack up and leave with his son. He sure won't give me more of those toe-curling kisses or touch me like it's the greatest thing that's ever happened to him.
So…I guess I'm mated? Because I'm not sure I can give any of that - or Juth - up.
---
What do you think about this review?
Comments
1 comment posted.
Re: A love story with a hot out-of-this-world single dad and the human woman he adores!

This one is a little to saucy for me. I prefer a little more class.
www.demolitionbuda.com
(Eric Mertel 6:54am yesterday)
Registered users may leave comments.
Log in or register now!