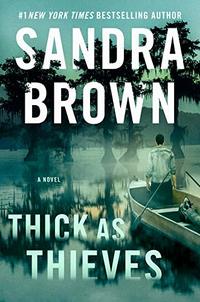 Grand Central Publishing
September 2020
On Sale: September 15, 2020
Featuring: Ledge Burnet; Arden Maxwell
ISBN: 1538751941
EAN: 9781538751947
Kindle: B083J1CG5T
Hardcover / e-Book
Add to Wish List

In this tantalizing thriller from #1 New York Times bestselling author Sandra Brown, a woman, seeking to learn her father's involvement in a twenty-year-old heist that ended in murder, runs afoul of his accomplices.

Twenty years ago in the dead of night, four seemingly random individuals pulled the ultimate heist and almost walked away with half a million dollars. But by daybreak, their plan had been shot to hell. One of them was in the hospital. One was in jail. One was dead. And one got away with it.

Arden Maxwell, the daughter of the man who disappeared all those years ago -- presumably with the money, after murdering his accomplice -- has never reconciled with her father's abandonment of her and her sister. After countless personal setbacks she decides to return to her family home near mysterious Caddo Lake, and finally get answers to the many questions that torment her. Little does she know, two of her father's co-conspirators -- a war hero and a corrupt district attorney -- are watching her every move.

Ledge Burnet, a rebellious teen at the time of the heist, evaded his jail sentence by enlisting in the army. Now he's back in town to care for his ailing father -- and to keep his eye on the county's corrupt district attorney, whom he suspects was the real murderer. Although the two are bound to silence because of the crime they committed together, each has spent years waiting and hoping that the other will make a fatal misstep. But the arrival of their elusive accomplice's daughter, Arden, who may know more about the missing money than she's telling, sets them both on red alert. She ignites Ledge's determination to expose the D.A.'s treachery . . . and sparks a desire he wishes to deny.
Start Reading THICK AS THIEVES Now

Our Past Week of Fresh Picks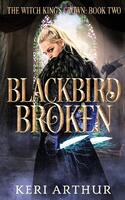 BLACKBIRD BROKEN
by Keri Arthur
Featured as Fresh Pick on October 28, 2020
On the darkest day, in the darkest hour, when all hope has been extinguished, a hand will draw the one true sword, and a lost Read More »
Secrets, surprises and truths!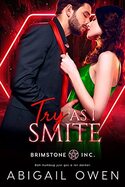 TRY AS I SMITE
by Abigail Owen
Featured as Fresh Pick on October 27, 2020
Alasdair Blakesley is the head of the Covens Syndicate. He shouldn't need to look beyond the witches and warlocks he governs, or his own Read More »
If they can manage to work together the demons can't win
HOWLOWEEN MURDER
by Laurien Berenson
Featured as Fresh Pick on October 26, 2020
As the town of Greenwich, Connecticut, counts down to a spooky celebration on October 31st, a horrifying murder leaves Melanie Travis pawing for clues in Read More »
Halloween in Greenwich, Connecticut brings dogs, treats - and sudden death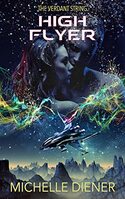 HIGH FLYER
by Michelle Diener
Featured as Fresh Pick on October 25, 2020
Flying the head-of-planet around isn't a job for the faint of heart. Especially not on Faldine, the planet in the Verdant String Read More »
Pilot and planetary head must thwart a space corp plot and smugglers too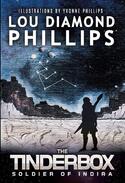 THE TINDERBOX
by Lou Diamond Phillips
Featured as Fresh Pick on October 24, 2020
From the imagination of actor Lou Diamond Phillips (La Bamba, Stargate Universe, Prodigal Son) comes an epic and unforgettable Science Fantasy tale. Two worlds at Read More »
With something for all, THE TINDERBOX is an exciting whirlwind of a fantasy!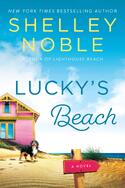 LUCKY'S BEACH
by Shelley Noble
Featured as Fresh Pick on October 23, 2020
New York Times bestselling author Shelley Noble takes her readers on another beach adventure where a young woman discovers the power of family and Read More »
The sea, sun, sand, and second chances!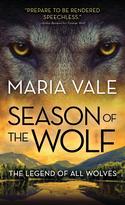 SEASON OF THE WOLF
by Maria Vale
Featured as Fresh Pick on October 22, 2020
In a world of danger and uncertainty, the Alpha has enough to worry about without him... For Alpha Evie Kitwanasdottir, things are never easy. The Read More »
The whole werewolf and nothing but the werewolf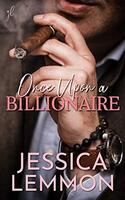 ONCE UPON A BILLIONAIRE
by Jessica Lemmon
Featured as Fresh Pick on October 21, 2020
I never finish a project late. Ever. So, when sassy, stilettoed Vivian Vandemark swaggers in with a roll of red tape to shut down my Read More »
Complex characters, an engaging story, and a hero who is almost too good to be true!