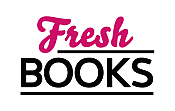 Pick up great June books for summer reading
"A riveting new novel by one of the best romantic suspense authors!"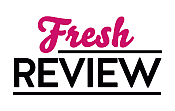 Reviewed by Robin Reynolds
Posted September 24, 2020

Does anyone write better heroes than Sandra Brown? I fall in love with them every time, and Ledge was no exception. In THICK AS THIEVES, the narrative goes back and forth between the present time, where Arden has moved home to the small town where she grew up, and the past, when four men carried out a robbery that left one man dead, on the same night that Arden's father disappeared, never to be seen again. Now, over her sister's objections, Arden is living in the family home and making plans to renovate it. Her search for a contractor within her budget leads her to Ledge.
Ledge is the kind of hero who ticks a lot of boxes for me. A loner, brooding, gruff, grouchy, rude, and a bit arrogant. At first, he tries to drive Arden away from him, refusing to work for her, but then he does an about-face when he believes she may (unknowingly) be in danger and in need of protection. For her part, I liked Arden well enough. She's determined to live her own life without her sister's interference. While Ledge and Arden are attracted to each other from the beginning, I appreciated that they didn't just quickly fall into bed together. I loved the animosity between them, and that they slowly got to know one another, and even more slowly came to trust each other, though that was more Arden learning to trust Ledge.
There's quite a bit of conflict between Arden and her sister, Lisa, and I was glad to see Arden stand up for herself. While we don't get much information about their past relationship, we know Lisa is several years older than Arden and raised Arden from the age of ten, and I got the impression that Arden pretty much did what her sister wanted up until now. And quite frankly, I found it hard to like Lisa, who was very overbearing, though I understand that Arden had been her responsibility for many years. There are several other supporting characters, and I loved the relationship between Ledge and Crystal, and how protective Ledge was.
While the mystery of who the real villain is was apparent fairly early on, there was still a surprise twist at the end that I did not see coming. THICK AS THIEVES kept me mesmerized, which is why Ms. Brown is my favorite romantic suspense author. Her writing flows, her characters, both good and bad, are always wonderfully written, the dialogue is realistic and the situations her characters find themselves in are written believably even when you can't imagine being in that situation yourself. Another winner from Ms. Brown.
SUMMARY
In this tantalizing thriller from #1 New York Times bestselling author Sandra Brown, a woman, seeking to learn her father's involvement in a twenty-year-old heist that ended in murder, runs afoul of his accomplices.

Twenty years ago in the dead of night, four seemingly random individuals pulled the ultimate heist and almost walked away with half a million dollars. But by daybreak, their plan had been shot to hell. One of them was in the hospital. One was in jail. One was dead. And one got away with it.

Arden Maxwell, the daughter of the man who disappeared all those years ago -- presumably with the money, after murdering his accomplice -- has never reconciled with her father's abandonment of her and her sister. After countless personal setbacks she decides to return to her family home near mysterious Caddo Lake, and finally get answers to the many questions that torment her. Little does she know, two of her father's co-conspirators -- a war hero and a corrupt district attorney -- are watching her every move.

Ledge Burnet, a rebellious teen at the time of the heist, evaded his jail sentence by enlisting in the army. Now he's back in town to care for his ailing father -- and to keep his eye on the county's corrupt district attorney, whom he suspects was the real murderer. Although the two are bound to silence because of the crime they committed together, each has spent years waiting and hoping that the other will make a fatal misstep. But the arrival of their elusive accomplice's daughter, Arden, who may know more about the missing money than she's telling, sets them both on red alert. She ignites Ledge's determination to expose the D.A.'s treachery . . . and sparks a desire he wishes to deny.
---
What do you think about this review?
Comments
No comments posted.

Registered users may leave comments.
Log in or register now!