"A gripping, painful mystery links past and present crimes!"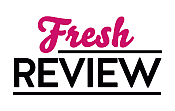 Reviewed by Audrey Lawrence
Posted September 24, 2020

Things are definitely not going as Arden Maxwell planned and anticipated. Once she finds out she's pregnant and wants to save money, she thinks back to her old family home in the small town of Penton, near Caddo Lake in Texas. The home is now in the proverbial "wrack and ruin" stage after 20 years of abandonment and neglect. Arden's return stirs up a hornet's nest of buzzing gossip and waspish comments that she is determined to ride out.
Co-owned by her older sister Lisa, Arden never really understood why Lisa had not sold the old family home years ago, especially after the horrible events that happened 20 years earlier, when a store was robbed and her beloved father disappeared. Many things have transpired since, yet Joe Maxwell's desertion of his two young daughters still remains the pivotal point around which Arden's life revolves. How could he do such a thing? The unknowing is killing her and she is determined to find some answers, but could the buzzing gossip bear a deadly sting?
THICK AS THIEVES is the latest book from the prolific and New York Times bestselling author Sandra Brown with more than 60 bestsellers that have been translated into 30 languages, particularly in the romantic suspense and thriller categories. Brown is much-loved by her many fans for her atypical and grumpy male lead characters and Ledge Brunet is right up there with the finest. Arden just can't figure out what he is up to--is he friend or foe?
With the bad guy's blatantly manipulative actions to have others carry out his dirty deeds, THICK AS THIEVES is less of a traditional whodunit and more of a suspense novel, especially regarding the original crime and who did what, when things took place, and why everything went wrong despite pledges of loyalty. This intensely suspenseful storyline is heightened by Sandra Brown's short chapters and flashbacks to various critical incidents stemming from the original crime.
Having been a Sandra Brown fan for many years, I love the way she builds up and continues the suspense when the characters' actions and thoughts do not always result in the way they expect. Readers simply have to keep reading just to find out what will happen next.
Personally, I didn't really identify with the main characters in THICK AS THIEVES as I usually do. They seem a bit more one-dimensional than complex. Given that, I thoroughly relished the secondary characters, such as Crystal and Don, who seemed much more likable and realistic, especially when they show some unexpected sides to the "front" they project to the town gossips. Bottom line, so while I didn't find THICK AS THIEVES as classically "vintage" as some of her earlier books, it still is a damn fine read and I am sure Brown's many fans will definitely approve and give it full thumbs up!
If you love a good romantic suspense novel, there is much to revel in throughout this intriguing mystery of why a well-planned robbery went so wrong. Find out why the web of past events still reverberates into the present. Next step! Get your copy and your sleuthing hat and find out the mystery of THICK AS THIEVES!
SUMMARY
In this tantalizing thriller from #1 New York Times bestselling author Sandra Brown, a woman, seeking to learn her father's involvement in a twenty-year-old heist that ended in murder, runs afoul of his accomplices.

Twenty years ago in the dead of night, four seemingly random individuals pulled the ultimate heist and almost walked away with half a million dollars. But by daybreak, their plan had been shot to hell. One of them was in the hospital. One was in jail. One was dead. And one got away with it.

Arden Maxwell, the daughter of the man who disappeared all those years ago -- presumably with the money, after murdering his accomplice -- has never reconciled with her father's abandonment of her and her sister. After countless personal setbacks she decides to return to her family home near mysterious Caddo Lake, and finally get answers to the many questions that torment her. Little does she know, two of her father's co-conspirators -- a war hero and a corrupt district attorney -- are watching her every move.

Ledge Burnet, a rebellious teen at the time of the heist, evaded his jail sentence by enlisting in the army. Now he's back in town to care for his ailing father -- and to keep his eye on the county's corrupt district attorney, whom he suspects was the real murderer. Although the two are bound to silence because of the crime they committed together, each has spent years waiting and hoping that the other will make a fatal misstep. But the arrival of their elusive accomplice's daughter, Arden, who may know more about the missing money than she's telling, sets them both on red alert. She ignites Ledge's determination to expose the D.A.'s treachery . . . and sparks a desire he wishes to deny.
---
What do you think about this review?
Comments
No comments posted.

Registered users may leave comments.
Log in or register now!