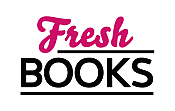 Close out December with great reads
"4 Thieves, 1 Heist, A Brutal Murder, Missing Money, 20 Years, and Someone Is Back In Town to find the truth"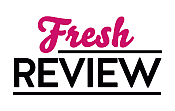 Reviewed by Sandra Martin
Posted September 15, 2020

From the initial setup to the explosive conclusion, THICK AS THIEVES will pull readers in for a roller coaster ride of action, deception, and redemption. When one bad decision leads to a lifetime of repercussions, who will come out standing and whose world will be shattered in the end?
Sandra Brown's latest begins with a pact made by a group of thieves as they pull off a burglary in their small town. Led by a manipulative leader, this band of thieves realize quickly that they have made a pact with the devil. By morning, one is dead, one is in jail, one is in the hospital, and the other is missing presumably with the stolen $500,000.
Ledge Burnet has tried his whole life to forget the events of that night twenty years ago which resulted in the brutal death of Brian Foster. He keeps to himself working construction and attending to his uncle who is suffering from dementia. That is until Arden Maxwell moves back into town. Arden is the youngest daughter of the thief who allegedly got away with the money, Joe Maxwell. Arden has been dealing with her father's desertion her whole life and she is now ready for some answers surrounding the night he disappeared. After a chance encounter during one of Arden's lowest points, Ledge finds himself drawn to the young woman. After all, he knows she might be a target for a thief still looking for his cut and retribution after all these years. That former thief is now powerful District Attorney Rusty Dyle, and Ledge knows all too well what Rusty is capable of doing. As the threats towards Arden increase, Ledge races to uncover what really happened that night and to protect Arden at all costs. As the two work together to take down a powerful man, sparks fly, and their passion for justice can only be matched by their passion for each other.
This pulse-pounding thriller is a great way to spend the afternoon. The action and suspense start early and the lies and deceptions are revealed throughout the novel building the tension and pace. Arden is tough and beautiful and only matched by the rugged veteran, Ledge Burnet. Ledge is a natural protector and when he sets his sights on protecting Arden, the chemistry sizzles between them. There are several particularly effective scenes to convey the danger and the lengths to which the villain will go to protect himself – one involving dogs. The villain is particularly heinous using abuse and manipulation learned throughout the generations to terrorize his community and family while hiding behind a façade of authority. As Ledge and Arden put him in their crosshairs, the pieces of the puzzle start falling into place while the twist at the end uncovers a shocking secret.
Well-plotted and perfectly paced, THICK AS THIEVES is a high adrenaline page-turner that will keep you entertained until the very end.
SUMMARY
In this tantalizing thriller from #1 New York Times bestselling author Sandra Brown, a woman, seeking to learn her father's involvement in a twenty-year-old heist that ended in murder, runs afoul of his accomplices.

Twenty years ago in the dead of night, four seemingly random individuals pulled the ultimate heist and almost walked away with half a million dollars. But by daybreak, their plan had been shot to hell. One of them was in the hospital. One was in jail. One was dead. And one got away with it.

Arden Maxwell, the daughter of the man who disappeared all those years ago -- presumably with the money, after murdering his accomplice -- has never reconciled with her father's abandonment of her and her sister. After countless personal setbacks she decides to return to her family home near mysterious Caddo Lake, and finally get answers to the many questions that torment her. Little does she know, two of her father's co-conspirators -- a war hero and a corrupt district attorney -- are watching her every move.

Ledge Burnet, a rebellious teen at the time of the heist, evaded his jail sentence by enlisting in the army. Now he's back in town to care for his ailing father -- and to keep his eye on the county's corrupt district attorney, whom he suspects was the real murderer. Although the two are bound to silence because of the crime they committed together, each has spent years waiting and hoping that the other will make a fatal misstep. But the arrival of their elusive accomplice's daughter, Arden, who may know more about the missing money than she's telling, sets them both on red alert. She ignites Ledge's determination to expose the D.A.'s treachery . . . and sparks a desire he wishes to deny.
---
What do you think about this review?
Comments
No comments posted.

Registered users may leave comments.
Log in or register now!