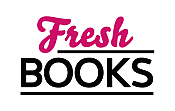 Giving thanks for reading in November
"Well worth reading!"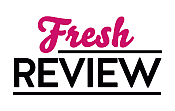 Reviewed by Evie Harris
Posted October 5, 2020

Twenty years ago a store was robbed of $500,000. A pact was made to let one of the thieves hide the money for six months after which it would be equally divided. Things didn't go as planned at all. Amongst other happenings, the money vanished. So did Arden Maxwell's father.
Twenty years later, single and pregnant Arden Maxwell moves back to her childhood home. Her memories of the place are a mixed bag as it was here that she lived before her mother died and before her father started drinking and then finally disappearing. Homecoming was not uneventful. Early on she becomes aware that she is the main subject of gossip. Does she know what became of her father and the money? Someone is driving past her house every night. Why?
At any rate, she wants the house renovated and her last resort is Ledge Burnel. Their first meeting does not go well. When he becomes aware that Arden may be in danger, he agrees to take on the job. Their relationship changes from professional to personal quickly. When it is discovered that both are looking into what happened that night twenty years ago, their lives are threatened. Will they survive?
Arden and Ledge are well drawn characters. Ledge is an interesting man. He is solid, protective and loyal to those he cares for. He is capable and accomplished. A man of few words and secrets. Arden has a secret of her own. The rest of the characters are a varied and complex group. They, too, have secrets and they are shocking. As the story progresses, bad and alarming things happen and when all comes to a head secrets are revealed-none of which did I see coming.
I found THICK AS THIEVES to be a well told and exciting story. Full of twists and turns, this book is well worth reading. Highly recommended.
SUMMARY
In this tantalizing thriller from #1 New York Times bestselling author Sandra Brown, a woman, seeking to learn her father's involvement in a twenty-year-old heist that ended in murder, runs afoul of his accomplices.

Twenty years ago in the dead of night, four seemingly random individuals pulled the ultimate heist and almost walked away with half a million dollars. But by daybreak, their plan had been shot to hell. One of them was in the hospital. One was in jail. One was dead. And one got away with it.

Arden Maxwell, the daughter of the man who disappeared all those years ago -- presumably with the money, after murdering his accomplice -- has never reconciled with her father's abandonment of her and her sister. After countless personal setbacks she decides to return to her family home near mysterious Caddo Lake, and finally get answers to the many questions that torment her. Little does she know, two of her father's co-conspirators -- a war hero and a corrupt district attorney -- are watching her every move.

Ledge Burnet, a rebellious teen at the time of the heist, evaded his jail sentence by enlisting in the army. Now he's back in town to care for his ailing father -- and to keep his eye on the county's corrupt district attorney, whom he suspects was the real murderer. Although the two are bound to silence because of the crime they committed together, each has spent years waiting and hoping that the other will make a fatal misstep. But the arrival of their elusive accomplice's daughter, Arden, who may know more about the missing money than she's telling, sets them both on red alert. She ignites Ledge's determination to expose the D.A.'s treachery . . . and sparks a desire he wishes to deny.
---
What do you think about this review?
Comments
No comments posted.

Registered users may leave comments.
Log in or register now!