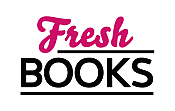 Sweet Romance + Thrilling Intrigue = February Best Reads
Kym Roberts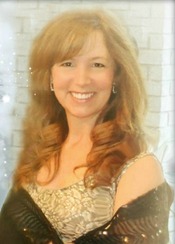 Three career paths resonated for Kym during her early childhood: a detective, an investigative reporter, and…a nun. Being a nun, however, dropped by the wayside when she became aware of boys—they were the spice of life she couldn't deny. In high school her path was forged when she took her first job at a dry cleaners and met every cop in town, especially the lone female police officer in patrol. From that point on there was no stopping Kym's pursuit of a career in law enforcement —even if she had to duct tape rolls of coins to her waist to meet the weight requirements to be hired. Kym followed her dream and became a detective that fulfilled her desire to be an investigative reporter, with one extra perk—a badge. Promoted to sergeant Kym spent the majority of her career in SVU. She retired from the job reluctantly when her husband drug her kicking and screaming to another state, but writing continued to call her name, at least in her head.
Features & Posts
13 comments posted.

Re: Beauty, Beast, and Belladonna (12:47pm March 29, 2016):

Jerrie-her research is thorough--which is awesome;)

Re: Beauty, Beast, and Belladonna (12:46pm March 29, 2016):

Hi Leona!

The first twenty pages of Beauty, Beast and Belladonna had
me hooked! And the rest...well it made me a fan;)

Re: Here Today, Gone Tamale (11:47am December 1, 2015):

Thank you for stopping by everyone! For those return
readers, you're the best good luck on Rebecca's giveaway-
-it is a fun read, I'm glad you liked the interview;) For
those who are new, good luck to you too, this book is a
winner!

Re: Here Today, Gone Tamale (7:05pm November 30, 2015):

G--it is a lot of fun, and Joan your Christmas goodies get
together sounds very similar and just as delicious! Thanks
for stopping by! Good luck!

Re: Killer Run (11:46pm November 10, 2015):

Thank you, Kathleen! Lynn is an awesome lady who is in this
business to stay;) And cozy readers are all the better for
it!

Re: Killer Run (11:42pm November 10, 2015):

Hi Peggy!

Thank you for stopping by the Cozy Corner as often as you
do. I'm sorry my interview didn't quite do it for you
this week, I loved Lynn's book and that's why I asked her
for an interview. If it fell short for you, than I take
responsibility for not representing Lynn's writing in the
positive light that I and so many other readers view it.
Lynn is a New York Times Best selling author because of
her talent at the keyboard.
I hope you'll continue to stop by and check out our
features and our interviews and of course our giveaways
as well. :)

Re: Killer Run (11:33pm November 10, 2015):

My apologies to our readers and to author Lynn Cahoon,
there is a formatting glitch that has changed Murder on
Wheels to Muder on Wheels. I assure you a muder isn't
anywhere near as interesting as Lynn's tale of Murder on
Wheels will be!

Re: The Cozy Cookbook (9:38pm April 15, 2015):

There are some awesome recipes in our comment section,
thank you everyone for sharing! Marcia, blessings to
your friend, thank you for sharing her wonderful
marinated mushrooms.
This is just the icing on the cake, if you love good
recipes, you really need to pick up a copy of The Cozy
Cookbook ;)

Re: The Cozy Cookbook (2:06pm April 14, 2015):

LOL,Angela and MaryEllen, you're my kind of cooks ;)

Re: The Cozy Cookbook (12:21pm April 14, 2015):

G.B. I wish I could make fried rice--it seems so simple,
yet it escapes me. ;(

Re: The Cozy Cookbook (11:48am April 14, 2015):

Wow Tina, that's amazing that you started so young! Love
that it was with your grandmother--great recipe!

Re: Meow If It's Murder (1:07pm January 14, 2015):

Thanks for reading the interview everyone! We've got one
more day until the winner is drawn, so keep
commenting;)Then the interview can be found at the Cozy
Corner page, where you'll find all kinds of great new
cozies. Hope to see you there!

Re: Pleating for Mercy (8:52pm August 5, 2011):

My problem is I have too many hobbies! Quilting, painting, remodeling the
house and now carving! Reading is more than a hobby, it's my nightly
ritual! Words with friends has definitely moved up on my list as well! Love
your writing!