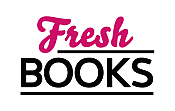 Start your holiday reads in November
Reviews
Mistletoe Wedding
by Melissa McClone
"Charming holiday read with light-hearted jests and heart-warming moments."
Posted February 21, 2015

Bar V5 Ranch co-owner Tyler Murphy never wants to get married. He certainly never wants to have any kids. After being thrust into the role of instant father to his young sister at the age of eighteen, Ty has decided that the bachelor lifestyle fits him just fine. But Read more...



The Gilded Cuff
by Lauren Smith
"A Romantic Suspense with Erotic Undertones"
Posted February 20, 2015

Elusive Billionaire Emery Lockwood has been living a half- life for twenty-five years. Separated from his twin brother by a tragic and unthinkable kidnapping plot, Emery has lived the intervening years a scared, scarred shell of himself. For so long he has refused to speak of his terrifying experience Read more...



His Wicked Seduction
by Lauren Smith
"A thrilling tale of danger, honor, and, of course, seduction."
Posted October 28, 2014

At the tender age of fourteen, Horatia Sheridan fell in love. Two years later he broke her heart...but she never stopped loving him. Now, at the age of twenty, and facing the life of a spinster after two failed London Seasons, Horatia is determined that if she cannot have Read more...



The Shadows of Stormclyffe Hall
by Lauren Smith
"A dark and thrilling tale of danger, passion, and the power of love."
Posted September 25, 2014

Stormclyffe Hall has a dark and dangerous past. One that Bastian Carlisle, the Earl of Weymouth, would very much like to put behind him. Determined to ignore the ghost stories and the evil looks the villagers give him, Bastian has come to Stormclyffe Hall with one purpose in mind: rebuild Read more...



Scandal and the Duchess
by Jennifer Ashley
"A self-serving, drunken rake comes to the defense of a scandal ridden duchess and sparks ensue."
Posted September 22, 2014

Captain Steven McBride is a self-described drunken rake. He has never done anything that wasn't self-serving or for a lark. Life has a way of changing things, though. Back in London on an early leave from his company in West Africa, he has some unfinished -- and unwelcome Read more...



The Healer's Gift
by Willa Blair
"A story of mystery, regret, hope, danger, and trust"
Posted September 21, 2014

When Coira MacDugall was stabbed for attempting to kill the new Lady of Clan Lathan, the Healer saved her life and gave her something more and unexpected...empathic sensitivity. Coira has now been returned to Clan MacDugall and must learn to cope with not only her own regrets and emotions Read more...



The Songbird's Seduction
by Connie Brockway
"A tale of colorful fun and bittersweet regret."
Posted September 21, 2014

There isn't much Lucy Eastlake wouldn't do for her great- aunts. After all, they took her in and raised her when no one else wanted her, even though their late-mother had already disowned her. She leaves her budding career as an operetta star in London in order Read more...



Red Hawk's Woman
by Karen Kay
"A mystical tale of danger, romance, and the pursuit of peace."
Posted September 1, 2014

As a twelve year old boy, Red Hawk was known to the people who raised him as Poor Orphan. Left as a baby with a Clan that was not his own by the death of his parents at the hands of a vengeful god, he has been forced to live Read more...



Enticing Miss Eugenie Villaret
by Ella Quinn
"An action packed romance filled with intrigue, seduction, sass, and pirates!"
Posted August 23, 2014

After watching four of his best friends fall to the mysterious and terrifying affliction known as love and marriage, William, Viscount Wivenly knows that it is only a matter of time before he falls into the trap himself...but not yet. In a last minute escape from the desperate females Read more...



Christina Fashant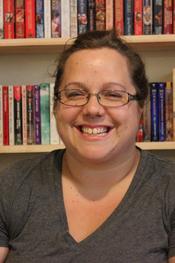 I am a life-long word lover. Whether it is talking, listening, writing, or reading, I love words. I come by it naturally, too. Some of my earliest memories were going over to my grandmother's house on a Saturday so she and my mother could review and catalogue books. When she passed away, my grandmother had amassed one of the largest book collections I had ever seen. These days I split my time between reading, writing, volunteering in the school library and few classrooms, helping coach Little League, and being a Cub Scout Den Leader. My husband and I are raising two energetic and imaginative sons in the beautiful Willamette Valley and I love every minute of my life.
Features & Posts
No posts found.