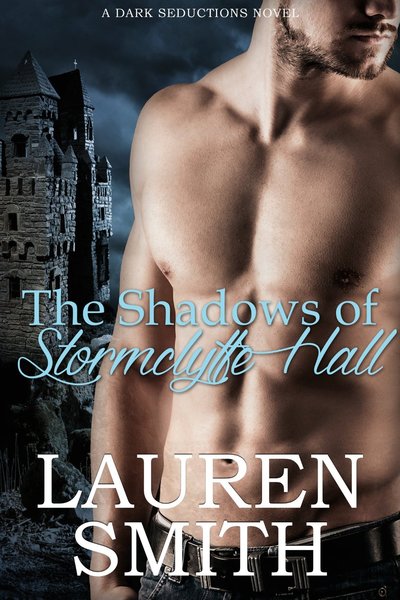 Purchase
The Shadows of Stormclyffe Hall
Lauren Smith
Entangled Suspense
October 2014
On Sale: September 29, 2014
Featuring: Bastian Carlisle; Jane Seyon
196 pages
ISBN: 163375104X
EAN: 9781633751040
Kindle: B00NE06UI4
e-Book
Add to Wish List

Other Editions
e-Book (October 2014)
To defeat a dark evil, they must face his family's past…
Bastian Carlisle, the Earl of Weymouth, doesn't believe in ghosts. Even though tragedy and mysterious hauntings have driven his family away from his ancestral home, Stormclyffe Hall, he is determined to restore the castle to its former glory. His plans are disrupted when a stubborn American shows up on his doorstep hoping to pry into his family's tragic history.
Jane Seyton, an American graduate student, is convinced there's more to the tragedy of Stormclyffe Hall than history claims. Ever the scholar, she is determined to discover the truth, even if it means putting up with the arrogant, yet sexy, Bastian.
Although Bastian wants nothing to do with the pushy American, it soon becomes clear that something evil is in the house—and that something is targeting both Jane and Bastian. The two must join forces to purge the ghosts of Stormclyffe Hall once and for all—even as they try to fight a physical attraction between them that grows more and more impossible to deny.
Comments
8 comments posted.
Re: The Shadows of Stormclyffe Hall

Normally I wouldn't read a book of this particular genre,
but your latest book really has my interest peaked!! I can
see all of the love that you put into it, and the story
really has me intrigued!! This is the type of book that I
would actually be honored to read, for personal reasons!!
Congratulations on your book, and I really hope that it does
well!!
(Peggy Roberson 1:00pm October 2, 2014)
Thank you Peggy Roberson! I definitely recommend you trying this book! Gothics are a passion of mine and it's been a joy to write a modernized one. Many of my readers were delightedly surprised to try this book and found they liked it! It's very unique, moving, sexy and emotional. And it's just plain fun with all the ghosts!
(Lauren Smith 9:28pm October 2, 2014)
I love the gothics and I have many old ones stored in boxes;
I hate to part with them.
Look forward to your book.
Do you watch the Good Witch on TV with Catherine Bell? Great
and I always watch the re-runs.
Good luck on your book.
(Leona Olson 1:23pm October 3, 2014)
Hi Leona! I have seen the Good Witch with Bell! Love that! There are so many fun good witch shows and movies out there! I love the old classics like Bewitched too!
(Lauren Smith 7:17pm October 3, 2014)
I read a lot of Gothic romances when I was a teenager. I
still have them all, though I admit I haven't read one in
years. I love the fact that this is a modern Gothic with a
background in the Regency era.
(Janie McGaugh 9:46pm October 3, 2014)
I cant say if I ever read a gothic romance but Im all for
trying one.
(Suzy F. 9:16pm October 4, 2014)
I loved reading your posting, and I know that I'll love your
book even more!! This will definately be a book that will go
on my TBR list for the upcoming Fall and Winter reading list!!
Congratulations on what I'm sure is going to be a great read
with a big following!!
(Peggy Roberson 10:34am October 30, 2014)
Good story
(Lori Belcher 6:52pm October 31, 2014)
Registered users may leave comments.
Log in or register now!