"A tale of colorful fun and bittersweet regret."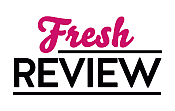 Reviewed by Christina Fashant
Posted September 21, 2014

There isn't much Lucy Eastlake wouldn't do for her great- aunts. After all, they took her in and raised her when no one else wanted her, even though their late-mother had already disowned her.
She leaves her budding career as an operetta star in London in order to care for them, and now, as the anniversary of an Indian siege Aunt Lavinia lived through approaches, she is willing to accompany them all of the way to a remote mountain village in France in order to claim a bounty from a long ago made pact. However, after a stranger offers to escort them, at the request of his grandfather, her plans begin to unravel quickly, and chaos is the only course set.
Professor of Anthropology, Ptolemy Archibald Grant is on the cusp of achieving everything he has worked for, but not necessarily everything he desires. Tapped for a directorship at a prestigious university, and on the verge of proposing to the woman who has helped him achieve his success, Ptolemy agrees to accompany the woman his grandfather loved years ago to France in order to claim her stake in a prize agreed to fifty years ago.
Unfortunately, plans can sometimes go astray, and Ptolemy finds himself on the adventure of a lifetime with the woman's vivacious great niece. Along the way Ptolemy is forced to look at his life, and discover that he might just be the only one who can fix what is lacking. But will he fix it before it is too late?
Taking us into the vibrant and exciting world of Edwardian England, England, Connie Brockway weaves a tale of colorful fun and bittersweet regret in THE SONGBIRD'S SEDUCTION. Set a few years prior to the time period covered in PBS's Downton Abbey, THE SONGBIRD'S SEDUCTION provides glimpses of a world that readers have come to know and love. Depictions of clothing and lifestyles of the time abound with delightful accuracy, leaving the reader with a clear understanding of society at the turn of the century.
One of the greatest wonders of this book is how the story can achieve such a heartfelt poignancy when the characters are such a study in charisma and vivaciousness. At the start the tone is set as a deep and thoughtful story, but the characters are anything but melancholy and dour. The hero is both a refined gentleman and restless wanderer all at once. The heroine is possibly the only character who does not undergo a transformation during the book. From beginning to end she is a delightful, uncomplicated bundle of energy and joy. The supporting cast churns this story, and the main characters, into a whirlpool of fun, adventure, danger, transformation, and mystery.
The bottom line: THE SONGBIRD'S SEDUCTION is just plain delightful. Connie Brockway proves again that her attention to detail is top notch and is the true love letter to all of her fans -- past, present, and future.
SUMMARY
Effervescent bon vivant Lucy Eastlake is a young operetta singer whose star is on the rise in Edwardian London. Though struggling to maintain her beloved great-aunts' household, she holds fast to the belief that "things will work out." Now, with the fiftieth anniversary of a siege her great-aunt Lavinia lived through approaching, it looks like Lucy is right, because a fortune is due to be divided among the survivors. All Lucy and her great-aunts have to do is travel to a small Pyrenees town to claim Lavinia's share of a fabulous treasure in rubies. What could be more simple?
Professor Ptolemy Archibald Grant is the brilliant, straitlaced grandson of a British lord who also withstood the siege. When his grandfather asks him as a matter of honor to escort his old love on the journey, the about-to-be married professor agrees, not expecting Lucy to be part of the bargain. Losing the great-aunts en route, the handsome, buttoned-down professor finds himself caught up in Lucy's quirky, bewildering, and probably illegal efforts to reunite with them, as he is drawn further and further into an inexplicable infatuation with the free-spirited singer. What could be more complicated?
But when unwilling attraction gives way to sizzling passion, both will be forced to confront the ages-old question of whether love trumps honor…or the other way around.
---
What do you think about this review?
Comments
No comments posted.

Registered users may leave comments.
Log in or register now!